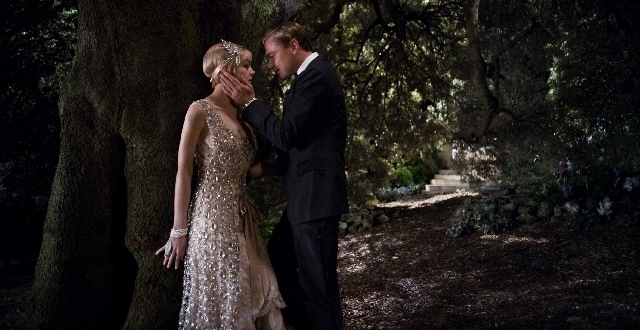 A look at some of the DVDs, CDs and books hitting stores this week:
DVDs
"The Great Gatsby" (PG-13): Leonardo DiCaprio gives an Old Hollywood-style star turn as the title character in director Baz Luhrmann's wildly anachronistic take on the F. Scott Fitzgerald classic.
Elsewhere, a trio of low-rent bodybuilding criminals (Mark Wahlberg, Dwayne Johnson and Anthony Mackie) leave a bloody trail through Miami in Michael Bay's "Pain & Gain" (R).
Topping today's TV transfers: "Sons of Anarchy: Season Five," "The Walking Dead: The Complete Third Season," "Grey's Anatomy: The Complete Ninth Season" and "Elementary: The First Season."
CDs
Avenged Sevenfold, "Hail to the King": It has become one of the biggest acts in contemporary hard rock, but hey, at least Avenged Sevenfold isn't bragging about it or anything, right?
Humbly titling their new record "Hail to the King," these '90s-mad rockers channel Metallica, Guns N' Rose, Megadeth and more on their latest disc.
For those about to rock, these dudes salute … themselves.
Also in stores: Alabama, "Alabama & Friends"; Big Sean, "Hall of Fame"; Black Joe Lewis, "Electric Slave"; Everlast, "The Life Acoustic"; Franz Ferdinand, "Right Thoughts, Right Words, Right Action"; Alejandro Fernandez, "Confidencias"; Robbie Fulks, "Gone Away Backward"; Goodie Mob, "Age Against the Machine"; Jars of Clay, "Inland"; Juicy J, "Stay Trippy"; Little River Band, "Cuts Like a Diamond"; and Michael Monroe, "Horns and Halos."
BOOKS
"Bones of the Lost" by Kathy Reichs: In this latest series installment, forensic anthropologist Temperance Brennan balances trouble in her personal life while examining a hit-and-run, which leads to an investigation into human trafficking.
In nonfiction, members of the boy band One Direction reflect on the highs and lows of their careers in "One Direction: Where We Are: Our Band, Our Story."
Also hitting shelves: "Blind Justice" by Anne Perry; "Declan's Cross" by Carla Neggers; "The Fall of Five" by Pittacus Lore; "How the Light Gets In" by Louise Penny; "I, Saul" by Jerry B. Jenkins; "A Question of Honor" by Charles Todd; "The Reason I Jump: The Inner Voice of a Thirteen-Year-Old Boy with Autism" by Naoki Higashida; "The Returned" by Jason Mott; "Welcome Home Mama and Boris: How a Sister's Love Saved a Fallen Soldier's Beloved Dogs" by Carey Neesley; and "The Whole Enchilada" by Diane Mott Davidson.
LAS VEGAS REVIEW-JOURNAL