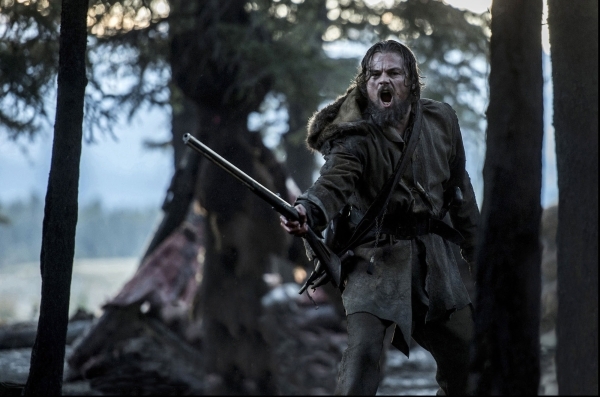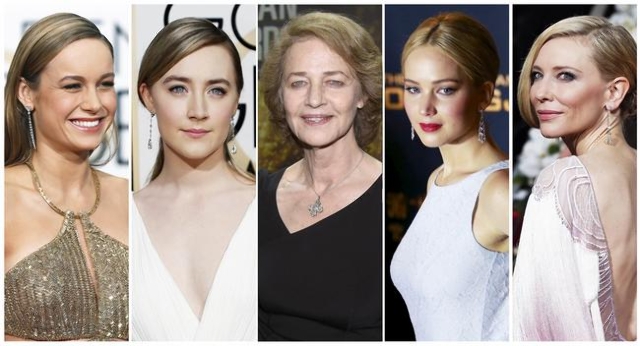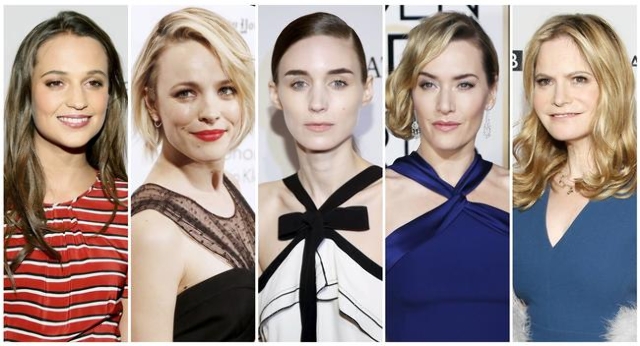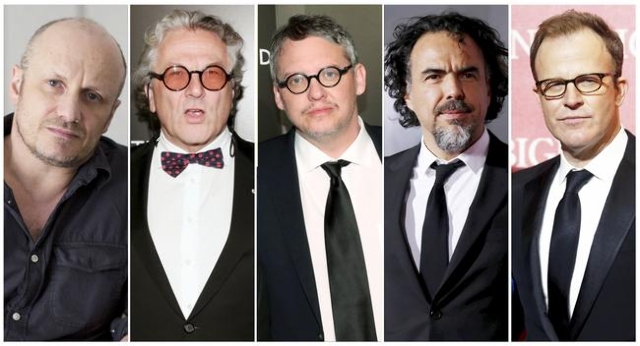 LOS ANGELES — "The Revenant," a gritty tale of frontier vengeance, led the Oscar nominations on Thursday, picking up a leading 12 nods for Best Picture, Best Director, and for the performances of stars Leonardo DiCaprio and Tom Hardy.
It was followed closely behind by another survivalist tale, the action adventure "Mad Max: Fury Road," which earned 10 nominations, including for Best Picture and Best Director for George Miller, the 70-year-old Australian filmmaker who revived the post-apocalyptic franchise after a three decade break between installments.
Eight films were nominated for Best Picture, with "Spotlight," "The Martian," "Bridge of Spies," "The Big Short," "Room," and "Brooklyn" rounding out the list.
As always, there were snubs and surprises when the fruits of Oscar voters deliberations were unveiled. The biggest shock was the exclusion of "The Martian" director Ridley Scott. The legendary filmmaker was considered to be a strong contender to not only get nominated, but to walk away with the top prize.
Academy voters didn't select a diverse group of honorees, something that is bound to raise objections. None of the top acting or directing categories feature people of color despite strong work by the likes of Idris Elba in "Beasts of No Nation" and the "Creed" team of Ryan Coogler and Michael B. Jordan. Last year, the Oscars were slammed for their lack of diversity when "Selma" director Ava DuVernay and star David Oyelowo failed to score nominations.
After scoring an Oscar last year for "Theory of Everything," Eddie Redmayne was once again nominated for his performance as a transgender artist in "The Danish Girl." He will head off against Matt Damon's stranded astronaut in "The Martian," Bryan Cranston's blacklisted screenwriter in "Trumbo," Michael Fassbender's egomaniacal Apple founder in "Steve Jobs," and DiCaprio's work as a mountain man.
Leading actress nominations include Cate Blanchett's housewife struggling against Eisenhower-era conformity in "Carol," Brie Larson as a kidnapped mother in "Room," Jennifer Lawrence as the creator of the Miracle Mop in "Joy," Saoirse Ronan as an Irish immigrant in "Brooklyn," and Charlottle Rampling as one half of a married couple in crisis in "45 Years."
The Oscars will air live on ABC on Feb. 28. Chris Rock will return to host the program. He previously served as emcee for the 2005 show.
This awards season has been one of the more unpredictable ones in recent memories. "Spotlight" secured many of the top critics prizes, but "The Revenant" and "The Martian" were the big winners at last weekend's Golden Globes broadcast, bagging the best picture drama and best picture comedy statues.