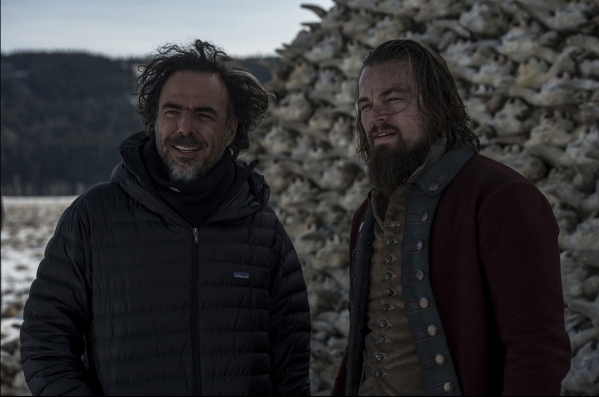 Look for the 88th Academy Awards to spread the love — assuming Johnny Avello is correct.
Avello, director of race and sports operations at Wynn Las Vegas, has "The Revenant" winning best director (Alejandro Gonzalez Inarritu) and actor (Leonardo DiCaprio), with the other four top awards spread out among "Spotlight," "Room," "Creed" and "Carol."
It's still early, and several awards considered to be precursors — including the Producers Guild Awards (Jan. 26), Screen Actors Guild Awards (Jan. 27) and Directors Guild Awards (Feb. 2) — still haven't been handed out.
But here's an early look at what Avello expects to unfold on Feb. 24.
And, as always, these odds are for entertainment purposes only.
BEST PICTURE
"Spotlight" 6-5
"The Revenant" 8-5
"The Martian" 8-1
"The Big Short" 12-1
"Mad Max: Fury Road" 20-1
"Room" 50-1
"Bridge of Spies" 60-1
"Brooklyn" 75-1
BEST DIRECTOR
Alejandro Gonzalez Inarritu, "The Revenant" 7-5
Tom McCarthy, "Spotlight" 8-5
George Miller, "Mad Max: Fury Road" 6-1
Adam McKay, "The Big Short" 7-1
Lenny Abrahamson, "Room" 25-1
BEST ACTOR
Leonardo DiCaprio, "The Revenant" 1-9
Michael Fassbender, "Steve Jobs" 8-1
Eddie Redmayne, "The Danish Girl" 18-1
Matt Damon, "The Martian" 25-1
Bryan Cranston, "Trumbo" 40-1
BEST ACTRESS
Brie Larson, "The Room" 1-3
Cate Blanchett, "Carol" 7-1
Saoirse Ronan, "Brooklyn" 8-1
Jennifer Lawrence, "Joy" 10-1
Charlotte Rampling, "45 Years" 35-1
SUPPORTING ACTOR
Sylvester Stallone, "Creed" 8-5
Mark Rylance, "Bridge of Spies" 9-5
Tom Hardy, "The Revenant" 4-1
Mark Ruffalo, "Spotlight" 8-1
Christian Bale, "The Big Short" 20-1
SUPPORTING ACTRESS
Rooney Mara, "Carol" 2-3
Kate Winslet, "Steve Jobs" 7-2
Alicia Vikander, "The Danish Girl" 9-2
Jennifer Jason Leigh, "The Hateful Eight" 15-1
Rachel McAdams, "Spotlight" 45-1
— Contact Christopher Lawrence at clawrence@reviewjournal.com. On Twitter: @life_onthecouch