Your ultimate holiday 2015 movie preview is here — VIDEO
November 13, 2015 - 2:05 pm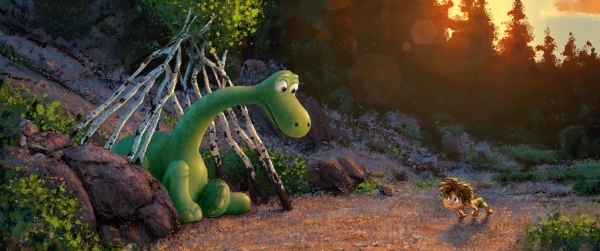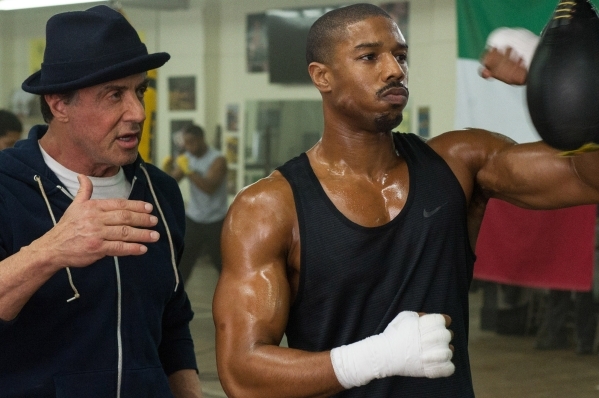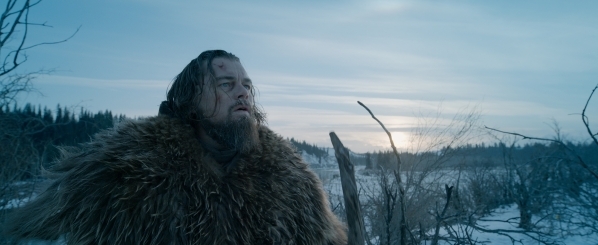 You may not be ready for "Grandma Got Run Over By a Reindeer," those evil Starbucks cups and other signs that the holidays are approaching, but you can bet Hollywood is.
The worst October at the box office since 2007 saw flops ranging from the $150 million disaster "Pan" to smaller-budgeted horror shows such as "The Walk," "Steve Jobs," "Rock the Kasbah," "Jem and the Holograms" and "Our Brand Is Crisis," all of which opened to less than $4 million.
Fear not, though, as the holiday movie season is here with its blend of guaranteed blockbusters — the final "Hunger Games," the new "Star Wars" — and awards hopefuls including "Spotlight," "The Danish Girl," "Joy," "The Hateful Eight" and "The Revenant."
Here's a look at what to expect in the coming weeks:
FRIDAY
Antonio Banderas and Lou Diamond Phillips star in "The 33," the story of the Chilean miners who in 2010 spent 69 days buried underground.
Angelo Pizzo, the screenwriter of "Hoosiers" and "Rudy," tackles the inspirational real-life story of undersized University of Texas football player Freddie Steinmark (Finn Wittrock) in "My All American."
Four generations of an extended family celebrate Christmas Eve in "Love the Coopers," starring Ed Helms, Olivia Wilde, Alan Arkin, John Goodman and Diane Keaton.
In 1958 Germany, a journalist (Andre Szymanski) and a prosecutor (Alexander Fehling) try to bring a former Auschwitz guard to justice in "Labyrinth of Lies."
NOV. 20
Take a final trip to Panem as Katniss Everdeen (Jennifer Lawrence) leads District 13 in a revolution against the Capitol in "The Hunger Games: Mockingjay — Part 2."
Childhood friends (Joseph Gordon-Levitt, Seth Rogen, Anthony Mackie) set out to make what may be their final Christmas Eve reunion their best yet in the comedy "The Night Before."
The Boston Globe's investigative reporters (Michael Keaton, Mark Ruffalo, Rachel McAdams, Brian d'Arcy James) uncover the decades-long cover-up of sexual abuse inside the Catholic Church in "Spotlight."
A young woman (Brie Larson) held captive for seven years and her 5-year-old son (Jacob Tremblay) must adjust to life outside the small enclosure where they were kept in the harrowing drama "Room."
A team of investigators (Chiwetel Ejiofor, Julia Roberts, Nicole Kidman) is torn apart when one of their daughters is murdered in "Secret in Their Eyes."
A troubled couple (writer-director Angelina Jolie, Brad Pitt) strengthens its marriage by visiting a French resort in "By the Sea."
An apatosaurus befriends a human boy named Spot in Disney/Pixar's animated "The Good Dinosaur."
Boxer Adonis Johnson (Michael B. Jordan), who never knew his famous father, Apollo Creed, seeks a mentor in Rocky Balboa (Sylvester Stallone) in "Creed."
Igor (Daniel Radcliffe) assists a young medical student (James McAvoy) in "Victor Frankenstein."
Hollywood screenwriter Dalton Trumbo (Bryan Cranston) is blacklisted for being a Communist in "Trumbo."
A young Irish immigrant (Saoirse Ronan) navigates 1950s New York in "Brooklyn."
DEC. 4
The lack of Christmas spirit unleashes an ancient pagan demon in the horror comedy "Krampus," starring Toni Collette, Adam Scott and David Koechner.
DEC. 11
Chris Hemsworth encounters the great white whale that would inspire "Moby-Dick" in director Ron Howard's "In the Heart of the Sea."
DEC. 18
Catch up with Luke (Mark Hamill), Leia (Carrie Fisher), Han Solo (Harrison Ford) and the rest of the inhabitants of that galaxy far, far away in "Star Wars: The Force Awakens."
When they're called home to clean out their childhood bedroom, two siblings (Tina Fey, Amy Poehler) throw a party for their high school classmates in the comedy "Sisters."
Las Vegas Academy grad Matthew Gray Gubler returns to voice Simon in "Alvin and the Chipmunks: The Road Chip," which finds the rodents trying to stop Dave (Jason Lee) from getting married.
DEC. 23
Four outsiders (Christian Bale, Steve Carell, Ryan Gosling, Brad Pitt) bet big on the housing bubble and the pending global financial crisis in the fact-based "The Big Short."
DEC. 25
Dr. Bennet Omalu (Will Smith) battles the NFL over his discovery of the football-related brain injury known as chronic traumatic encephalopathy in "Concussion."
A mild-mannered stepfather (Will Ferrell) must compete for his stepkids' affection upon the arrival of their deadbeat dad (Mark Wahlberg) in the comedy "Daddy's Home."
The David O. Russell Players (Jennifer Lawrence, Bradley Cooper, Robert De Niro) reunite for "Joy," the story of Miracle Mop inventor Joy Mangano.
Johnny Utah (Luke Bracey) is back, infiltrating a gang of extreme athletes led by Bodhi (Edgar Ramirez), in the remake of "Point Break."
"The Theory of Everything" Oscar winner Eddie Redmayne stars as transgender artist Lili Elbe in "The Danish Girl," from "The King's Speech" director Tom Hooper.
JAN. 8
In post-Civil War Wyoming, a collection of bounty hunters, a fugitive, a hangman, a cow-puncher and a Confederate general seek refuge from a blizzard in Quentin Tarantino's "The Hateful Eight," starring Samuel L. Jackson, Kurt Russell, Jennifer Jason Leigh and Bruce Dern.
Famed explorer Hugh Glass (Leonardo DiCaprio) is attacked by a bear and left for dead by his hunting team in "The Revenant," from "Birdman" director Alejandro G. Inarritu.
A young woman (Natalie Dormer) goes looking for her identical twin sister, who was last seen entering Japan's Aokigahara, known as the Suicide Forest, in the horror film "The Forest."
TO BE DETERMINED
On a business trip to Cincinnati, a bored husband encounters a woman who may be the love of his life in "Anomalisa," the R-rated stop-motion tale from Charlie Kaufman ("Being John Malkovich").
Tom Hardy portrays real-life London gangsters Reggie and Ronnie Kray in the crime thriller "Legend."
The Scottish Play comes to theaters with Michael Fassbender as Macbeth and Marion Cotillard as his ambitious wife in "Macbeth."
Michael Caine and Harvey Keitel star in "Youth," which explores the lifelong bond between a musician and a screenwriter as they vacation in the Swiss Alps.
And Spike Lee re-imagines Aristophanes' "Lysistrata" in modern Chicago in "Chi-Raq."
A department store clerk (Rooney Mara) and an unhappily married woman (Cate Blanchett) fall in love in 1950s New York in "Carol," an adaptation of Patricia Highsmith's novel "The Price of Salt."
Contact Christopher Lawrence at clawrence@reviewjournal.com. On Twitter: @life_onthecouch