Murren hints MGM's ties with boxing promoter Arum might be over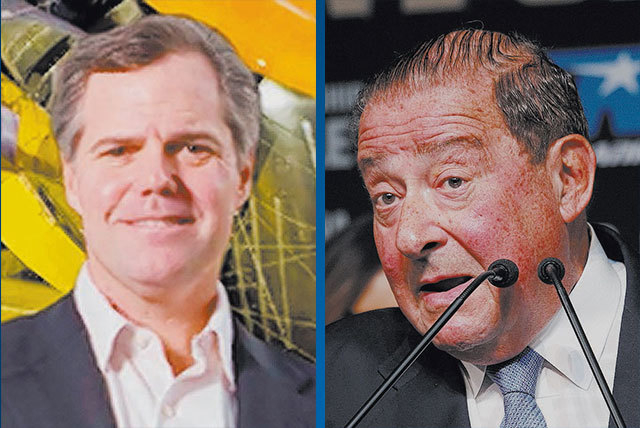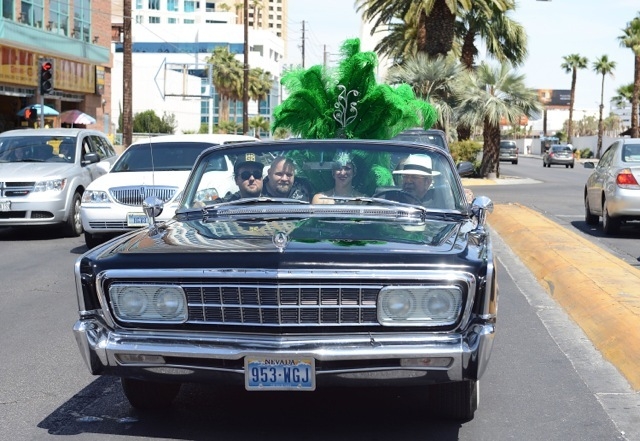 Jim Murren, chairman and CEO of gaming giant MGM Resorts International, is strongly hinting that his company's turbulent relationship with boxing promoter Bob Arum might be over.
In a newsletter sent to 62,000 company employees on Wednesday, Murren addressed the 83-year-old promoter's epic tirade against the MGM Grand without mentioning Arum by name.
Bullying will not be tolerated, Murren said in the newsletter, and "your company will not associate with abusive individuals."
Asked whether that last comment meant Murren was severing relations with Arum, MGM Resorts spokesman Clark Dumont said via email, "There is no further comment."
The newsletter was leaked to the Review-Journal by a long-time employee.
Arum lashed out last week, days before his Manny Pacquiao-Tim Bradley fight Saturday at MGM Grand after seeing signage at the hotel promoting the May 3 fight between Floyd Mayweather and Marcos Maidana.
Arum ridiculed Richard Sturm, president of entertainment & sports for MGM Resorts International, who sat nearby, then delivered a low blow at the company run by Murren.
Arum said The Venetian "wouldn't make a mistake like that" and added, "But that's why one company makes a billion dollars a quarter and the other is hustling to pay its debt."
The chief executive of Top Rank boxing, who has promoted 10 Pacquiao fights at the MGM Grand, urged Filipinos "to boycott the MGM forever."
Arum booked Pacquiao's previous fight in The Venetian's Macau property and twice took the Filipino star to Jerry Jones' Cowboys Stadium in Arlington, Texas.
Murren, in his response to the "mean-spirited barrage," said, "I don't approve of bullying by children, and I won't tolerate it by adults in our workplace.
"An attack on any of our 62,000 men and women of the MGM army is an attack on all of us. Actions have reactions, and this reaction is that your company will not associate with abusive individuals."
THE SCENE AND HEARD
The lineup for Larry Ruvo's 18th Keep Memory Alive gala honoring Gloria and Emilio Estefan April 26 at the MGM Grand Garden has been announced. Performers will include Grammy award-winning artists Ricky Martin, Carole King, Jon Secada, Queen Latifah, "American Idol" winner Jordin Sparks and Fantine, Emilio Estefan's newest find. She will be making her stage debut. …
Holly Madison's new show, "1923 Burlesque and Bourbon," was postponed because of a construction issue. It is going into the space formerly occupied by Forty Deuce. …
Rick Harrison was notably absent when the casts of "Pawn Stars" and the Broadway-style spoof "Pawn Shop Live!" arrived at the Riviera on Wednesday to promote the latter's move to the Strip. "Pawn Shop Live!" which is being financed by Harrison, opened at the Golden Nuggets in January. Harrison missed the hotel's warm reception because of emergency root canal surgery. Pinch-hitting for Harrison at the podium was "Chumlee" Russell. Harrison's father, Richard "The Old Man" Harrison, drove his 1966 Chrysler Imperial convertible to the event with two green-feathered showgirls in the back seat.
SIGHTINGS
ESPN sportscaster Dick Vitale, at Elton John's show (Caesars Palace) on Wednesday. … Oscar winner Adrien Brody, with friends Wednesday at Social House (CityCenter). … At N9ne Steakhouse (Palms): baseball legend Don Larsen, who threw the only no-hitter, a perfect game, in World Series history in 1956; star chef Julian Serrano, on his way to the Brian Ferry concert, Mayweather and rapper Too Short.
THE PUNCH LINE
"The Rolling Stones celebrated (their 50th anniversary) today by partying late into the afternoon." — Craig Ferguson
Norm Clarke's column appears Sunday, Monday, Wednesday and Friday. He can be reached at 702-383-0244 or email him at norm@reviewjournal.com. Find more online at www.normclarke.com. Follow Norm on Twitter @Norm_Clarke. "Norm Clarke's Vegas," airs Thursdays on the "Morning Blend" on KTNV-TV, Channel 13.