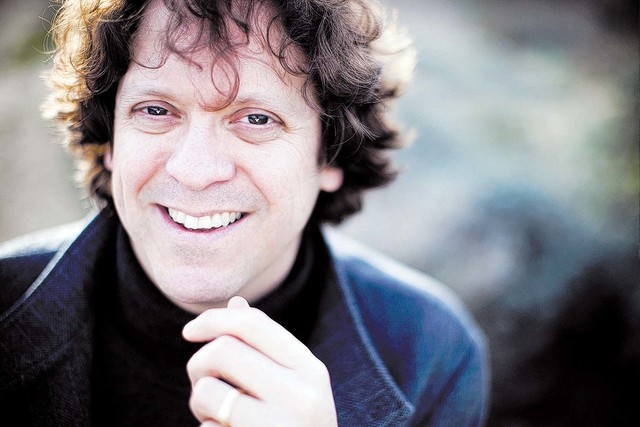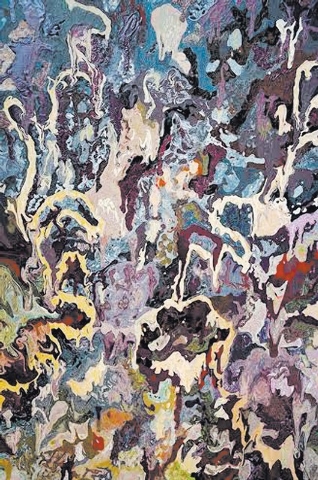 Classical music
PHILHARMONIC
SALUTES STATE
It's a Silver State salute Saturday as the Las Vegas Philharmonic celebrates Nevada's sesquicentennial with a Smith Center concert themed "Battle Born — Nevada Proud."
The Nevada connection extends to guest conductor Donato Cabrera, an alumnus of the University of Nevada, Reno (and former Las Vegas resident), and composer Eric Whitacre, a Grammy-winning UNLV alumnus, whose orchestral composition "Equus" will be performed during the concert.
The Reno-born Whitacre, 2012 Alumnus of the Year at the University of Nevada, Las Vegas, has earned international renown for his groundbreaking Virtual Choir projects. "Equus" is featured on the composer and conductor's second recording, "Water Night," which followed his Grammy-winning debut, "Light &Gold."
Also on Saturday's program: Benjamin Britten's "Four Sea Interludes" from "Peter Grimes," Felix Mendelssohn's Violin Concerto (featuring 16-year-old violinist Alina Ming Kobialka) and Claude Debussy's "La Mer."
Cabrera's "family has been associated with Las Vegas since the late 1950s and in many ways this concert with the Las Vegas Philharmonic represents a full circle," he says. "It is very exciting to return to conduct in Las Vegas after spending my formative years here and receiving my very first music lessons in the great city."
Currently resident conductor of the San Francisco Symphony and director of that symphony's youth orchestra, Cabrera first worked with violinist Kobialka there, when she made her solo debut with the San Francisco Symphony at 14.
Las Vegas' PBS station, KLVX-TV, Channel 10, will record Saturday's concert for broadcast in April and again in October, on Nevada Day; Reno's PBS affiliate also is expected to air the concert in 2014.
The "Battle Born" concert caps a busy week for the Philharmonic; by day, musicians have been playing two daily concerts for almost 15,000 local students during the orchestra's annual Youth Concert series, while rehearsing at night for Saturday's performance.
"Battle Born — Nevada Proud" begins at 7:30 p.m. in Reynolds Hall at The Smith Center for the Performing Arts, 361 Symphony Park Ave. (Cabrera will present a pre-concert talk in Reynolds Hall at 6:45 p.m.) For tickets ($25-$94), call 702-749-2000 or visit www.lvphil.org.
Music
CALLAWAY RETURNS
TO SMITH CENTER
One great singer salutes another as jazz and cabaret diva Ann Hampton Callaway returns to The Smith Center this weekend, playing a most appropriate venue — the center's intimate, art deco-inspired Cabaret Jazz — with "Ann Hampton Callaway Presents the Streisand Songbook."
The Streisand-Callaway connection is hardly random; Callaway has composed songs for six different Streisand albums (including "At the Same Time" and "I've Dreamed of You") and recounts, in the show, how the singer and actress who began as her role model evolved into a mentor. Callaway also puts her own spin on Streisand classics from "People" to "The Way We Were."
Even without the Streisand connection, Callaway has plenty of claims to fame, as a Tony-nominated performer in Broadway's "Swing!" and as a successful composer whose credits include the catchy theme to TV's "The Nanny." (She's also the only composer to have collaborated with the legendary Cole Porter, albeit from a distance, having set his posthumously discovered lyric, "I Gaze in Your Eyes," to music.)
Callaway's show represents "a perfect convergence of wonderful things," according to Boston Pops conductor Keith Lockhart, who cites "iconic songs associated with one of the best-loved singers of our time, beautiful orchestrations and — of course — the gorgeous voice and unmatched musical intelligence of Ann Hampton Callaway."
Callaway performs at 7 p.m. Friday and 4 and 7 p.m. Saturday at Cabaret Jazz, The Smith Center for the Performing Arts, 361 Symphony Park Ave. For tickets ($39-$50), call 702-749-2000 or visit www.thesmithcenter.com.
Music and dance
RUSSIAN ENSEMBLE
VISITS WINCHESTER
Old Russia has vanished into the mists of memory. But locals can revisit it Saturday — and all without leaving home — when the Russian ensemble Golden Gates performs at the Winchester Cultural Center.
With lilting balalaikas, energetic bayan accordion and such little-known folk instruments as the trashotky and loshky providing the melodies, the troupe introduces songs and dances of old Russia — and encourages audience participation, teaching attendees Russian words and songs during the performance.
The all-ages concert begins at 6 p.m. Saturday at the Winchester center, 3130 S. McLeod Drive. For tickets ($10 in advance, $12 on show day), call 702-455-7340.
Art
ARTIST EXPLORES
'TERRA INFIRMA'
Artist Jevijoe Vitug goes beyond terra firma — solid ground — to explore the fragility and precariousness of life on earth in the new exhibit "Terra Infirma" at North Las Vegas' Left of Center Gallery.
The Filipino-born, Las Vegas-based artist focuses on survival and the effects of globalization through paintings, performances and community-based projects; he has exhibited locally and was part of the Zap! 4 public art project organized by the Metro Arts Council of Southern Nevada. Beyond the Silver State, Vitug also has exhibited elsewhere in the U.S., in Japan, Singapore, Australia, Argentina and in his native Philippines.
"Terra Infirma" continues through March 29 at Left of Center Gallery, 2207 W. Gowan Road, North Las Vegas. Gallery hours are from noon to 5 p.m. Tuesdays through Fridays and 10 a.m. to 3 p.m. Saturdays; for more information, call 702-647-7378 or visit www.leftofcenterart.org.
Art
CHINESE NEW YEAR
SPARKS 'BOTANIST'
It's the Year of the Horse, according to the Chinese zodiac — or at least it will be on Jan. 31, when the Chinese New Year celebration begins.
But Polynesian artist Alexander Lee — The Cosmopolitan of Las Vegas' latest artist-in-residence — gets into the spirit early with the Botanical Factory, inside the hotel-casino's P3 Studio.
Starting Wednesday, the glass-walled studio space will be transformed into a proto-factory for a fictional character dubbed the Botanist. Lee, who specializes in ink paintings, will dip breadfruit tree leaves into ink, hand-pressing them onto polypropylene sheets to create compositions ranging from Polynesian head ornaments to Chinese ink paintings.
During Lee's residency, guests will learn about printing by hand — and about the breadfruit tree, a staple of Pacific Island life.
P3 Studio is located on the third floor of The Cosmopolitan Las Vegas, 3708 Las Vegas Blvd. South, and is open from 6 to 11 p.m. Wednesdays through Sundays. For more information, call 702-698-7000.
— By CAROL CLING