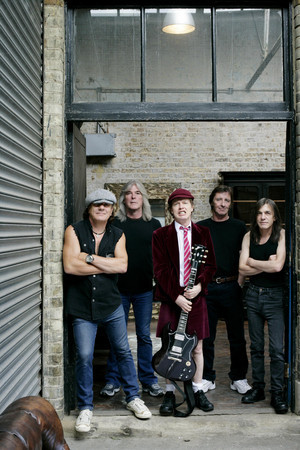 The new year brings with it a new slate of concerts, and seeing as how rising ticket and concession prices make going to a show more expensive than junior's braces (you know, the ones for his legs), you had better start saving now.
Or, you could just let the kid walk funny.
Either way, here are some of the biggest and best shows to look forward to in the first half of 2010:
George Strait
Super Bowl weekend in Las Vegas belongs to the sports books, local beer distributors and George effin' Strait. He's as classy as Ron Burgundy, and to quote the Beastie Boys, he's got mad hits like he was Rod Carew, notching well over 50 number No. 1 songs. We'll see if the Dallas Cowboys, who Strait's a fan of, can give him something to root for that weekend. Probably not. See George Strait at 8 p.m. Feb. 6 at the MGM Grand Garden arena, 3799 Las Vegas Blvd. South. Tickets are $79.50, $105.75 and $131; call 891-7777.
Brad Paisley
His winking, winsome latest disc is called "American Saturday Night," so what better way to spend one of said evenings than with Brad Paisley himself? Among Nashville's most witty, self-aware stars, Paisley long has been a much needed dose of fresh air circulating in Nashville's lungs, an ace guitar player with an equally refined sense of humor. Crack a smile, and a beer, with Paisley at 7:30 p.m. Feb. 20 at the Mandalay Bay Events Center, 3950 Las Vegas Blvd. South. Tickets are $60.75 and $81.75; call 632-7580.
Bon Jovi
After "Lost Highway," their country-influenced album, cost them some of their faithful, Bon Jovi has returned to its rock roots on "The Circle." An album full of arena-ready anthems meant to soundtrack the hoisting of overpriced brews, "Circle" marks the kickoff of the band's largest touring commitment in two decades, as they plan to play 135 shows in 30 countries. Invest in Budweiser stock now. See Bon Jovi at 8 p.m. March 6 at the MGM Grand Garden arena. Tickets are $57.50, $107.50, $183 and $223; call 891-7777.
"311 Day"
If your employer utilizes random drug testing, you may wanna skip this one, as there will be so much secondhand reefer smoke at "311 Day" that you'll be craving Cheetos till September. The first time this annual event comes to Vegas promises to be a mammoth, marathon concert, where the reggae- and rap-influenced rockers perform for upward of five hours. Wow. Pass the snack chips on the left hand side. See 311 at 7 p.m. March 11 at the Mandalay Bay Events Center. Tickets are $59.50 and $64.50; call 632-7580.
AC/DC
For notoriously hard-partyin' AC/DC die-hards, it was an announcement almost as saddening as last call. Last fall, the band postponed a gig at the MGM Grand after a medical condition forced singer Brian Johnson to seek a few weeks of rest. Thankfully, the show has been rescheduled and one of hard rock's all-time greatest acts can get back in black once more. See AC/DC at 8 p.m. April 9 at the MGM Grand Garden arena. Tickets are $103.93; call 891-7777.
Nile/Killswitch Engage
Start doing those neck stretching exercises now, headbangers, as there's a pair of vertebrae-jarring gigs coming up for you dudes. First, mummy-mad, Egyptian-themed death metallers Nile slam into town on a boulder-heavy bill that also features Brazilian brutes Krisiun, New York death metal veterans Immolation, blackened ragers Abigail Williams and L.A.'s female-fronted thrashers Dreaming Dead. Then, emo metallers Killswitch Engage hit town with Jesus jonesin' screamers Devil Wears Prada and melodic death favorites Dark Tranquility. See Nile at 5:30 p.m. Feb. 3 at the House of Blues at Mandalay Bay, 3950 Las Vegas Blvd. South. Tickets are $24 in advance, $28 day of show; call 632-7600. See Killswitch Engage at 6:30 p.m. March 3 at the House of Blues. Tickets are $28 in advance, $31 day of show; call 632-7600.
Carrie Underwood
Nashville's Barbie Doll brings more pious country pop to town in support of her latest disc, "Play On." Still not sure what makes Underwood "country" — is that a fiddle we heard in the background? Oh, OK, now we get it — but there is no arguing with Underwood's popularity, just whether or not she truly deserves it. See Carrie Underwood at 7:30 p.m. May 22 at the Orleans Arena, 4500 W. Tropicana Ave. Tickets are $35, $45 and $55; call 284-7777.
Contact reporter Jason Bracelin at jbracelin@ reviewjournal.com or 702-383-0476.