It's the first Friday of the month, which means First Friday is kicking off in downtown Las Vegas tonight. The theme of July is "unity" and the festivities will include the usual mix of art, music and food.
On the Strip, aspiring millionaires can test their knowledge at Bally's where the "Who Wants to Be a Millionaire" auditions are being held.
If you're going out to eat, try one of Las Vegas most inventive tacos. If you're staying in, celebrate Spam's 80th birthday by cooking it up yourself.
Here are your top 10 picks of what to see, eat and do this weekend in Las Vegas.
Grab a bite
Only a mad genius like José Andrés would think of offering prized Royal Ossetra caviar in taco form. But a treat like that needs a suitably noble "shell." So the chef uses thinly sliced Iberico ham as a wrapper for José's Taco. District One combines yellowtail with avocado, lime juice and soy, red onion, green peppers, serrano peppers and micro wasabi greens in tiny wonton taco shells. See the five most inventive tacos in Las Vegas here.
Yellowtail tacos at District One. Facebook
Get a drink
The Get Off My Lawn cocktail at Sparrow + Wolf on Spring Mountain Road was inspired by the thought of a cranky old man smoking a cigar on his front porch, yelling at neighborhood kids. Before pouring the spirits, bartenders burn a cedar plank and invert the snifter over it to capture smoke. Learn how to make it yourself here.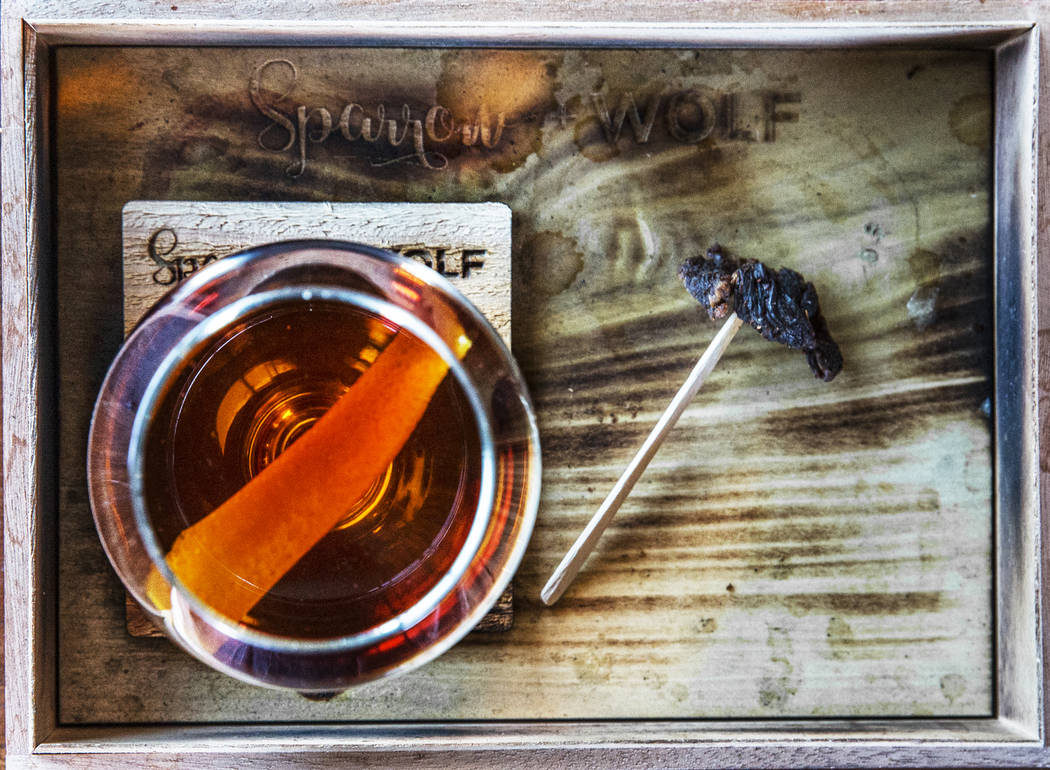 The Get Off My Lawn, with Camus VS cognac, amaro blend, maple syrup, cedar bitters and a side of beef jerky at Sparrow + Wolf. Benjamin Hager Las Vegas Review-Journal
See a show
"Hood" stands for Helping Others Open Doors, and it's that spirit that inspires the performers featured in Saturday's Smith Center concert, the organization's first official fundraiser. See Broadway in the HOOD's "From Broadway With Love: Honoring the Shoulders We Stand On" at 3 p.m. Saturday at The Smith Center. Find out more here.
Once again, country music's Barbie and Ken — err, Faith Hill and Tim McGraw — are hitting the road together for their "Soul2Soul: The World Tour." Hill and McGraw will perform their latest hit, a wistful ballad, "Speak to a Girl," which is the first single from their forthcoming collaboration album, at 7:30 p.m. on Thursday at T-Mobile Arena. See 5 things to know about the concert here.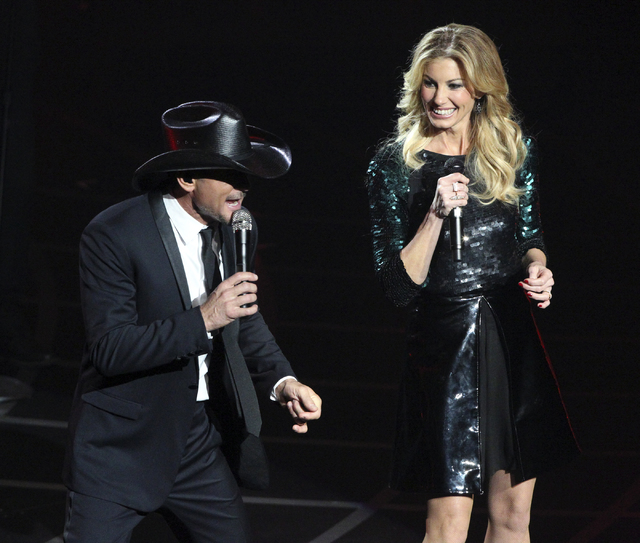 Tim McGraw and Faith Hill perform during the opening weekend of their residency at The Venetian on Dec. 8, 2012. The show, called "Soul2Soul," is booked for 10 weekends through April. (K.M. Cannon/Las Vegas Review-Journal)
Rock out
They are 43 years into a career that's spanned the birth of punk rock, hip-hop, new wave and myriad strains of electronic dance music — all of which have manifested themselves in Blondie's songbook to varying degrees, sometimes as footnotes, sometimes as full-fledged chapters. The band has done something new, recruiting a slew of collaborators to write the bulk of "Pollinator." Among them: British "Boom Clap" pop tart Charli XCX; Dave Sitek, guitarist and producer for NYC's TV on the Radio; Sia; and The Strokes guitarist Nick Valensi. See Blondie at 8 p.m. Saturday at The Pearl at the Palms. Read more about here new album here.
Singer Debbie Harry performs with the group Blondie in London, Wednesday, May 3, 2017. Grant Pollard Invision AP
Catch a movie
With "Spider-Man: Homecoming," fans finally have a movie centered on a Peter Parker (Tom Holland) who feels like the awkward teenage hero they grew to love in the comics. For long stretches, "Spider-Man: Homecoming" is an above-average young-adult movie with some superpowers thrown in. But when villain The Vulture and his weapons start terrorizing Peter's beloved Queens, he can't help but stand up and fight. Read the full review here.
Stay in
It's one of those things we love to hate. Yet it's difficult to argue the success of Spam, which is celebrating its 80th birthday. It's downright beloved in Hawaii, and Las Vegas' unofficial status as the Ninth Island means it has a particularly high profile here, even in some restaurants. This weekend, follow some local chefs' advice and cook it up for yourself. See what Las Vegas chefs had to say about Spam.
Thinkstock
First Friday
A sense of "Unity" prevails at July's First Friday as the downtown arts district's free monthly gathering unites a variety of disparate creative options. July's featured artists illustrate that variety. Las Vegas-based tattoo and mural artist Lickwid will paint live on a rickshaw pedicab during Friday's event, which runs from 5 to 11 p.m. See the full line-up here.
Millionaire
"Who Wants to Be a Millionaire" is back for its second season in Las Vegas, and the long-running game show is looking to give away some of those millions to locals.
Open auditions are scheduled from 2 to 6 p.m. at Bally's on Saturday, July 12-15 and July 18.
Applicants are asked to line up outside the Jubilee Theater. Find out more about how to audition or get free tickets here.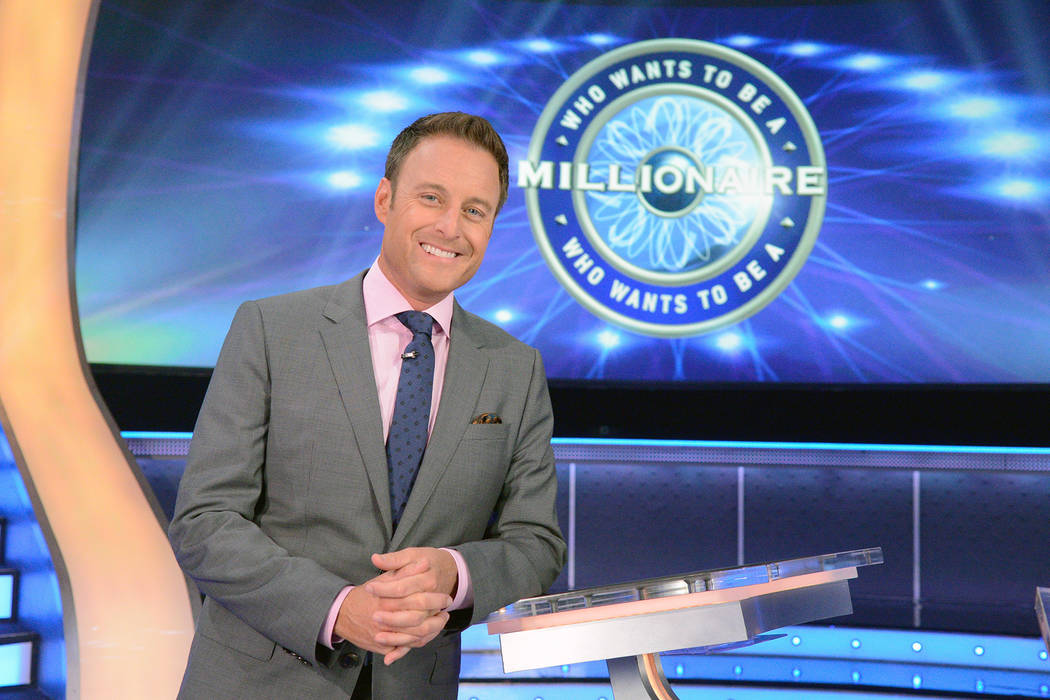 "Who Wants To Be A Millionaire." Lorenzo Bevilaqua-Disney ABC Home Entertainment

Tipsy Robots
Two characters behind the bar at the Strip's newest watering hole — and the first of its kind in the nation — have plenty of personality.What they don't have is names. That's because the featured bartenders at Tipsy Robots are indeed robots, even if they don't get tipsy. The bar, which was supposed to open last weekend, had a few technical snags to sort through before opening. As of Wednesday, it is up and ready to serve. Order a robot-poured drink this weekend at Tipsy Robots at the Miracle Mile Shops. Read more here.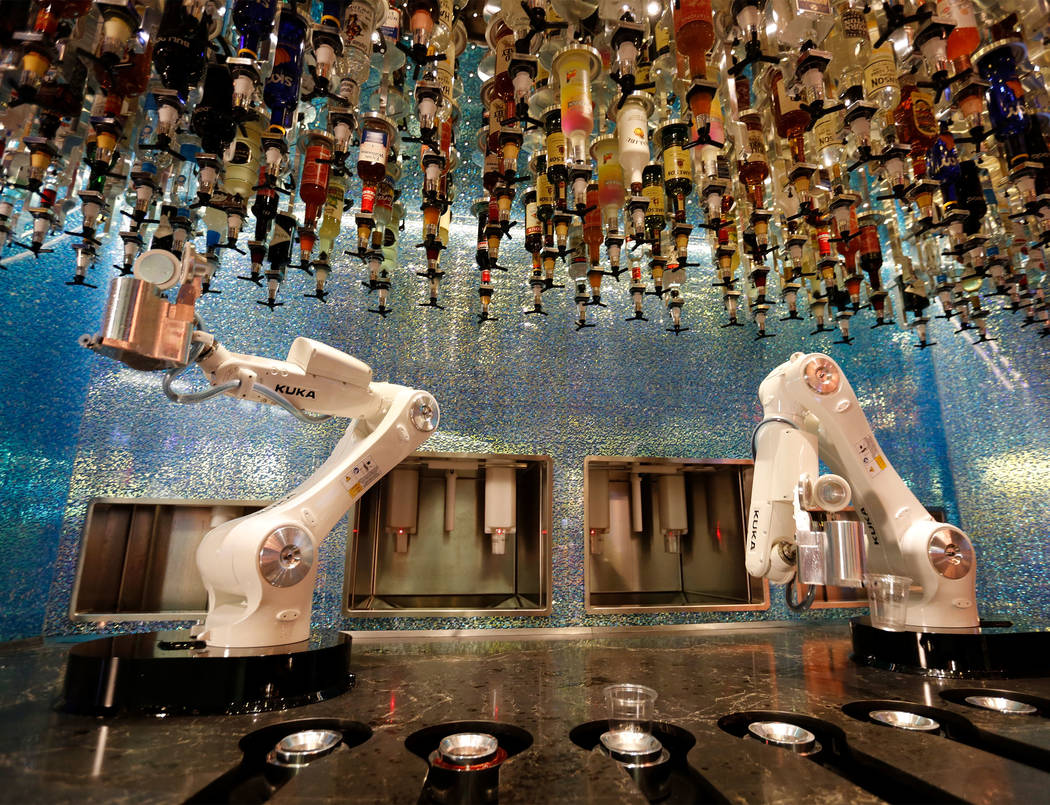 Robots demonstrate to make drinks at Tipsy Robot in the Miracle Mile Shops in Las Vegas. Chitose Suzuki Las Vegas Review-Journal
Head downtown
Spend Saturday downtown with family-friendly events like a music-inspired brunch at Le Pho and free ice cream for the Las Vegas Natural History Museum's 26th anniversary. Alternatively, spend a hot summer evening at Downtown Container Park's Rosé Wine Walk. See more Downtown events here.
Contact Janna Karel at jkarel@reviewjournal.com. Follow @jannainprogress on Twitter.