10 biggest concerts coming to Las Vegas in November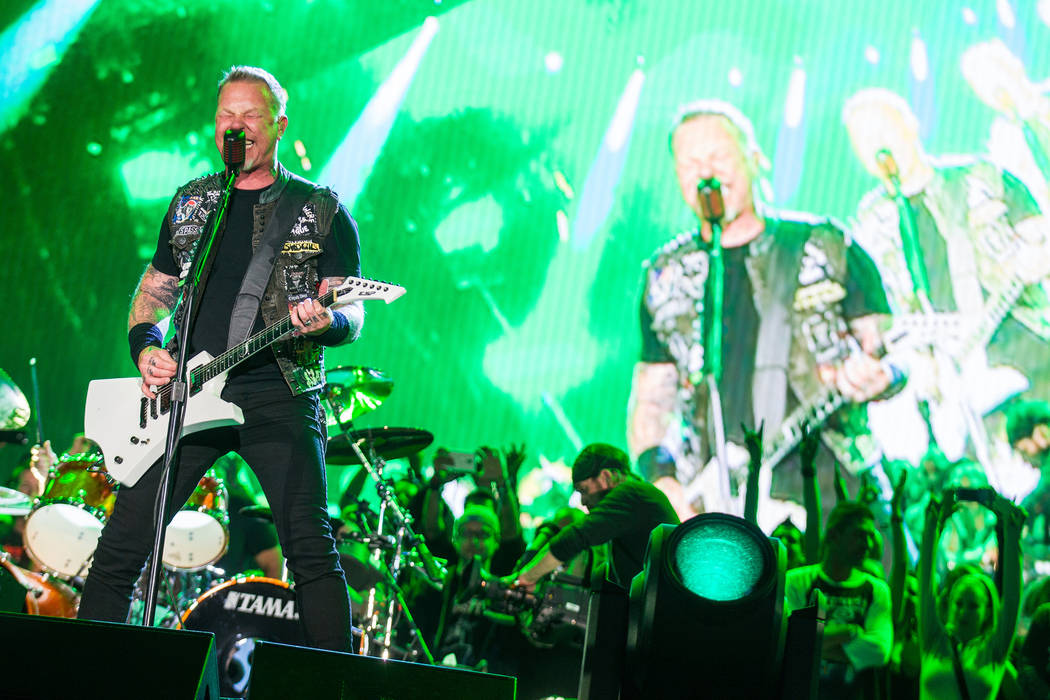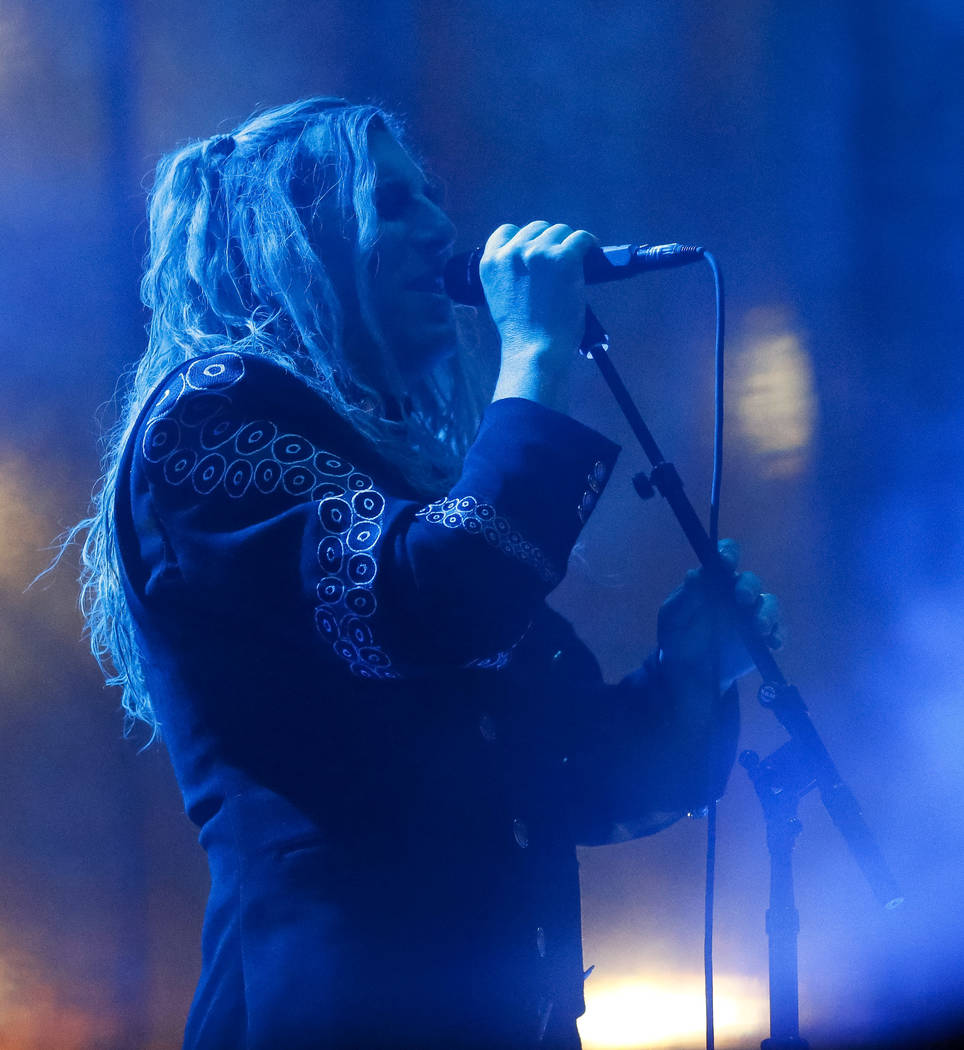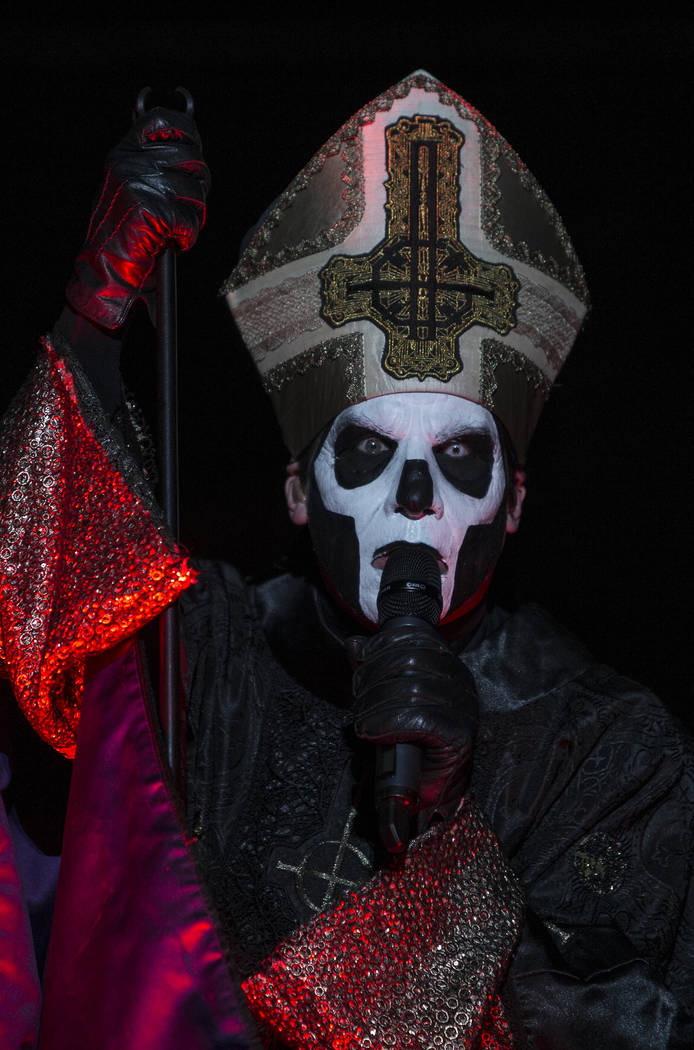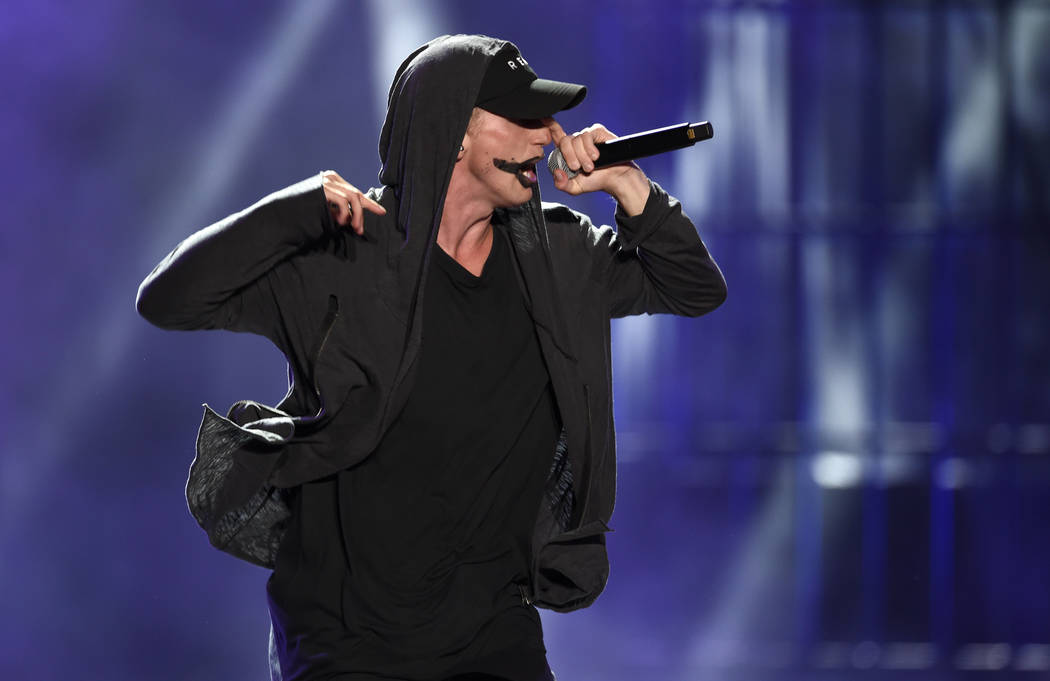 In heavy metal terms, it's like an all-you-can-eat buffet of all-you-can-eat buffets.
This is the world that Metallica inhabits: Everything is Big Gulp-sized; too much is never enough.
They're the biggest act of their ilk ever, and their tours always reflect this.
The band's latest outing, in support of rejuvenated-sounding 2016 double album "Hardwired … To Self-Destruct," has spanned two years and grossed more than $200 million with a stage production boasting 52 LED video cubes, "the world's first autonomous indoor drone swarm" and plenty more cutting-edge flourishes.
In lieu of a traditional opening band, comedian Jim Breuer will warm up the crowd at T-Mobile Arena on Nov. 26 in what will be Metallica's first nonfestival appearance here in nine years.
It's the biggest show of the month, and possibly the year.
Other notable concerts for November:
Maxwell, The Pearl at the Palms, Sunday
Maxwell's so damn smooth, it's a wonder the neo-soul heartthrob doesn't just slide ride out of his designer duds — much to the chagrin of his adoring female fan base, who'll be getting up close and personal with the singer on his "50 Intimate Nights Live Tour."
NF, The Chelsea at The Cosmopolitan of Las Vegas, Nov. 10
This Michigan rhymer makes no bones about his main influence: "I've been doing this since I was just a kid and Mama bought me '8 Mile' at the movie store," he explains on his chart-topping latest record, "Perception," citing home-state hero Eminem. While NF's sharp, assertive delivery does bring to mind Marshall Mathers, there's a crucial difference: Unlike Slim Shady, this introspective MC keeps it clean.
Billy Gibbons, Brooklyn Bowl at The Linq, Nov. 16
Sing "The Big Bad Blues" when ZZ Top frontman Billy Gibbons airs tunes from his recently released solo record, where he covers genre titans such as Muddy Waters and Bo Diddley and reminds us that he remains a genre titan himself with fresh cuts of his own.
Ghost, The Joint at the Hard Rock Hotel, Nov. 17
Speaking of ghosts, these winkingly demonic Swedes don't worship Satan as much as the phantom of '70s rock radio. Hey Beelzebub, more cowbell! They ride into Vegas on their "Pale Horse Named Death Tour" in support of their darkly anthemic fourth album, "Prequelle."
Lil Xan, House of Blues at Mandalay Bay, Nov. 18
This young Soundcloud rapper with the inked-up face is back at it after a rough September, when he announced his retirement from music after the death of fellow MC Mac Miller and was briefly hospitalized after he claimed to have eaten too many Flamin' Hot Cheetos. Happens to us all.
A Perfect Circle, The Chelsea at The Cosmopolitan, Nov. 18
These sepulchral hard rockers last hit town in April, headling Las Rageous the day their understated record "Eat the Elephant" hit stores. Playing more intimate confines this time should suit their moody, borderline-mellow new material well.
The Orb, Brooklyn Bowl, Nov. 20
During the Clinton-era electronica boom, these ambient house forebears actually headlined some dates on Lollapalooza 1997. In case you're unfamiliar with their free-range aesthetic, they spell things out for you right in the title of their new record: "No Sounds Are Out of Bounds."
Fleetwood Mac, T-Mobile Arena, Nov. 30
Hitting the road for the first since giving guitarist Lindsey Buckingham the boot, these classic rock stalwarts have recruited former Tom Petty and the Heartbreakers guitarist Mike Campbell and Neil Finn of Crowded House to replace their ousted band mate. Yesterday's gone, indeed.
Nine Inch Nails, The Joint, Nov. 30 and Dec. 1
Though it's been but five months since NIN hit The Joint in June, expect some fresh ferocity: On some dates of their current tour, they've been playing their scalding 1992 EP "Broken" in its entirety for the first time ever. Plus, ace openers the Jesus & Mary Chain are on the bill this go-round.
Albums of note
Tenacious D, "Post-Apocalypto" (Friday): Comedy rock duo drops F-bombs on Yo-Yo Ma.
Muse, "Simulation Theory" (Nov. 9): Bombastic Brit rockers give you fresh jams to test your air guitar chops.
Mumford & Sons, "Delta" (Nov. 16): The fourth record from these folk-y Brits addresses "the four Ds: death, divorce, drugs and depression," according to keyboardist Ben Lovett.
​Michael Buble, "Love" (Nov. 16): This will be the crooner's final album, he says.
Kanye West, "Yandhi" (Nov. 23): Because we've all always thought of West as Gandhi with rhymes.
Contact Jason Bracelin at jbracelin@reviewjournal.com or 702-383-0476. Follow @JasonBracelin on Twitter.