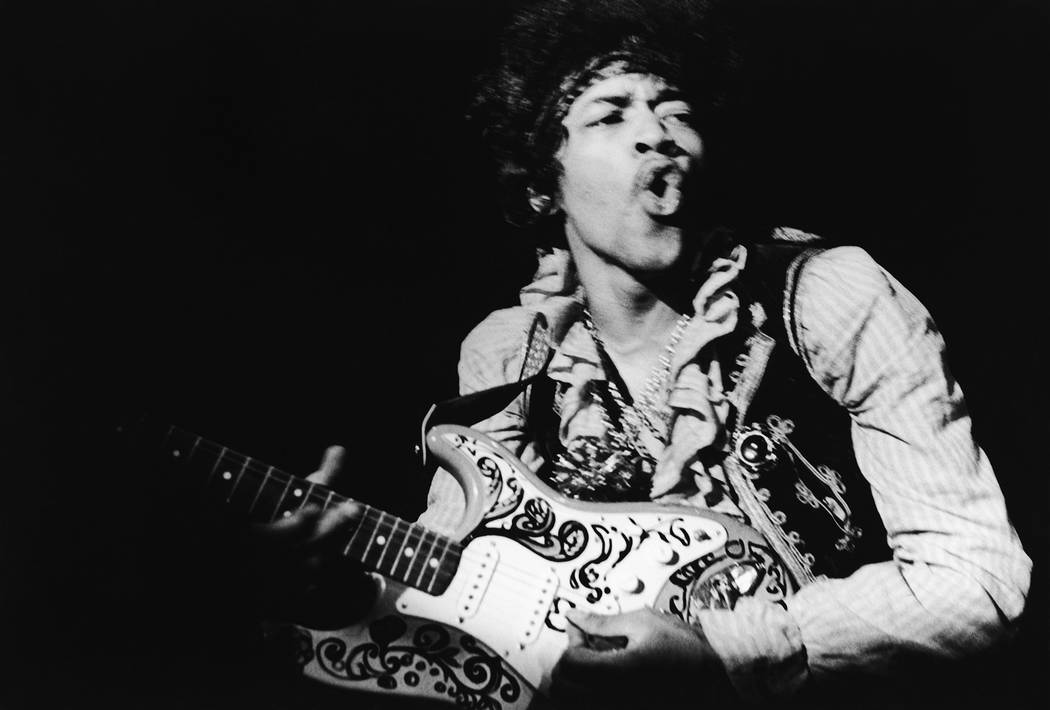 It was a year in which the underground bubbled up into the mainstream like a cosmic oil strike, a new breed of rock 'n' roll serving as the derrick siphoning the fuel for a cultural revolution from beneath the surface of '60s America.
1967 will always be synonymous with San Francisco's "Summer of Love," where the city's Haight-Ashbury district became the epicenter of a "youthquake" whose reverberations would permanently alter the cultural landscape. But really it was four full seasons of change, the impact of which is still being felt 50 years later.
Musically, it was one of the greatest years ever: The Doors, Jimi Hendrix, the Velvet Underground, the Grateful Dead and Pink Floyd released their debuts, while Jefferson Airplane dropped the psychedelic touchstone "Surrealistic Pillow" and the Beatles further blossomed with "Sgt. Pepper's Lonely Hearts Club Band," the first rock record to win a Grammy for album of the year.
FM radio was becoming a force; the advent of the eight-track player meant that albums could be listened to in cars for the first time; television was bringing war into American living rooms on a nightly basis with coverage of the Vietnam conflict and delivering slyly subversive shows like "The Smothers Brothers Comedy Hour," which debuted during the year in question.
The winds of change became full-on gusts.
All of this is detailed in "1967: A Complete Rock Music History of the Summer of Love" (Sterling, $30), a weighty, colorful tome about weighty, colorful times. Author Harvey Kubernick, a longtime music journalist whose work has appeared in the Los Angeles Times, Variety, Melody Maker and more, weaves a narrative as chaotic as the era he chronicles, with brightly colored pages awash in breakout boxes featuring the recollections of the musicians, artists and activists who made it all happen.
As writer Daniel Weizmann explains in the book: "Ideas about cosmic consciousness were always present among kooks and intellectuals, but in '67 they had infiltrated the machine, traded by teenyboppers and filtered through transistor and car radios by way of little spinning Trojan horses."
The artists knew it as well.
"In 1967, we were naive, but felt, 'We're changing the world,' " Doors drummer John Densmore recalls. "And, actually, it was just seeds being planted which are blooming and will bloom a hundred years from now. Civil rights, feminism, peace movement, ecology, Native American rights, all that was planted."
These seeds continue to bear fruit, the origins of this bounty traced with care in "1967."
"The commercial success of the sounds of 1967 was a grand announcement that the old order had passed and a new order had arisen," Kubernick writes. "There was a fundamental change in the way that music was going to function for its listeners and audience: Musically, songs embodied more depth and complexity; in terms of content, they began to make more of a difference politically and socially."
This was a watershed year, and these pages are drenched.
Contact Jason Bracelin at jbracelin@reviewjournal.com or 702-383-0476. Follow @JasonBracelin on Twitter.