August 26, 2014 - 2:06 pm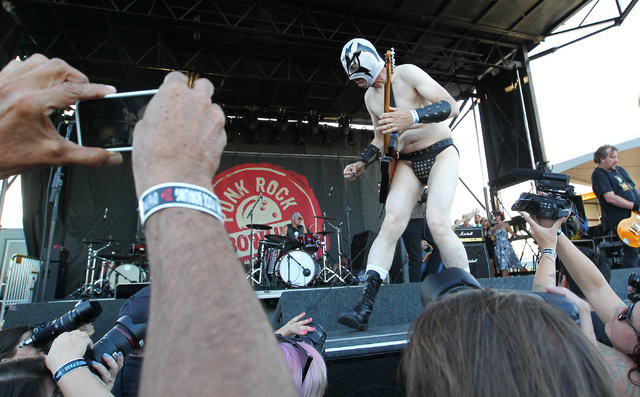 Some recommended recently released CDs:
The New Pornographers, "Brill Bruisers": Another must-have record from this indie supergroup, "Brill Bruisers" is a huge-sounding album, one with unabashedly grand ambitions that The Pornographers continue to fulfill track after track. "And I came. And I saw. And I won," Neko Case sings on the great "Backstairs." Yeah, pretty much.
The Dwarves, "Invented Rock and Roll": OK, OK, so The Dwarves may not have invented rock and roll, but these punk rock reprobates do as much as anyone to keep it interesting with another batch of smutty singalongs ("Sluts of the USA" is destined to improve any karaoke outing) and what is easily the feel-bad hit of the late summer ("Get High With Me").
Joy, "Under the Spell of Joy": Tune in, turn on, drop what you're doing and check out these SoCal psych rockers who seemingly aim to re-create the Star Gate sequence in "2001: A Space Odyssey" in song. Kind of like a more far-out Radio Moscow.
Contact reporter Jason Bracelin at jbracelin@reviewjournal.com or 702-383-0476. Follow on Twitter @JasonBracelin.