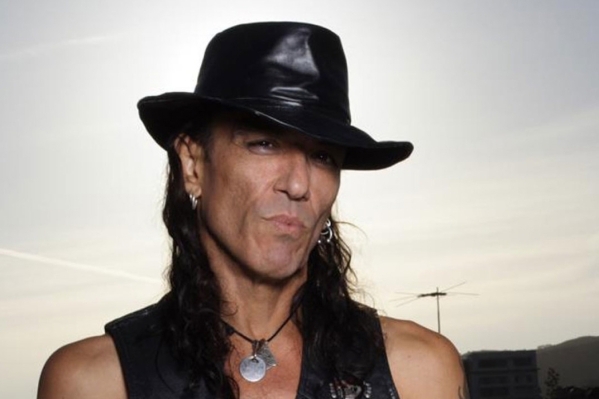 Want to see a show without spending next week's grocery money? Check out these five Las Vegas offerings:
RATT PACK
Stephen Pearcy put out some quality hard rock in the late '80s with his band Ratt. These days, the frontman is out playing those classic songs, along with some new tunes from "Smash," his latest record. Stop by Count's Vamp'd to see him Saturday with Budderside. Tickets are $18; the show starts at 9 p.m.
LIVE WIRES
Friday, Count's Vamp'd is hosting another great night of tribute acts with High Voltage channeling AC/DC and Dio Rising bringing the big voice of Ronnie James Dio back to life. Admission is free and the show starts at 9:30 p.m.
METAL MANIACS
Metal fans, mark your calendars: Friday and Saturday, Adrenaline Sports Bar and Grill is hosting Throwback Metal Fest 2, a two-day festival featuring 17 bands, including Cage, Bitch, Widow, Potential Threat, Malice, Kantation, Serpent, Ultra Beast, Brain Dead and more. Tickets are $10 for both days; the show starts at 5 p.m.
RAGING RIVER
As far as raucous and rowdy rock 'n' roll acts go, you can't do much better than the rollicking and rambunctious Riverboat Gamblers, who are just relentless live. Catch the Denton, Texas-based band Sunday at Beauty Bar with local support from Mercy Music and Illicitor. Tickets are $10; the show is at 9 p.m.
CAPE CRUSADER
Tearing up the country with your amp turned up to 10 must get tiring after a while. It turns pop punk purveyors into traveling troubadours of acoustic awesomness. Joey Cape, of Lagwagon and Me First and the Gimme Gimmes, is one such dude, and his solo songs sound just as striking. Catch Cape at Beauty Bar on Tuesday for $10.
Like Neon Las Vegas on Facebook: