5 concerts in Las Vegas this weekend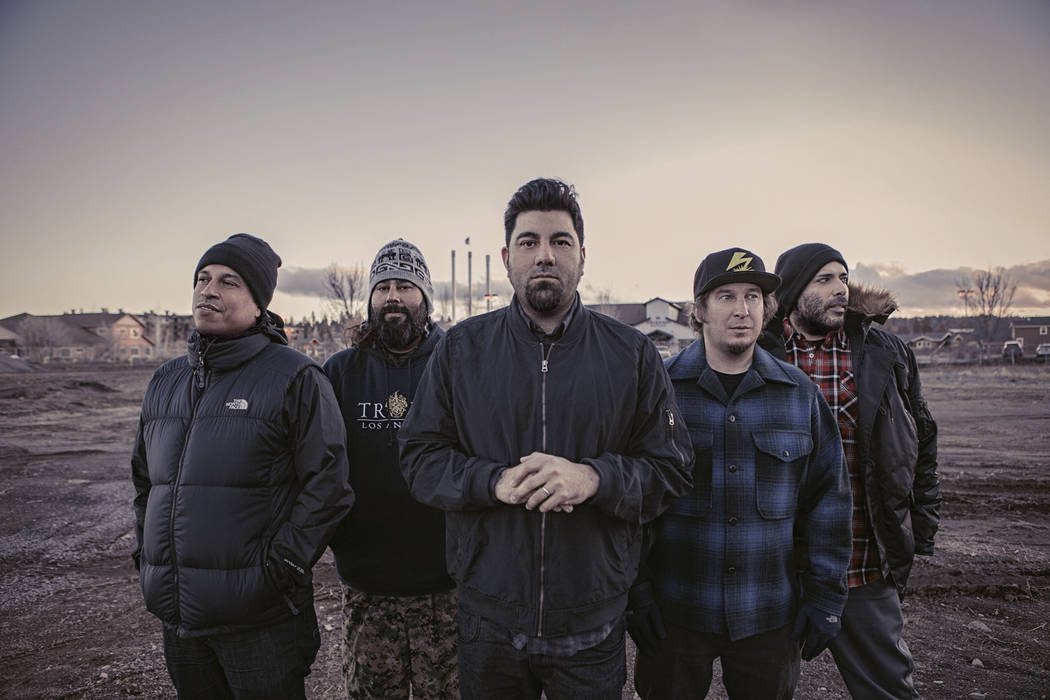 Deftones
Sure, Deftones frontman Chino Moreno screams as if railroad spikes were pounded into his kneecaps upon occasion, but he can do as much with a whisper as a roar. The same could be said of the band he fronts: Despite fits of ferocity, these dudes are more into mood-setting than mosh pits. See them at 7:30 p.m. Saturday at the Downtown Las Vegas Events Center. Tickets start at $37; call 800-745-3000.
J. Cole
J. Cole is a mainstream hip-hop star who considers himself an alternative to mainstream hip-hop stars, striving hard to be the music's conscience. Conspicuous consumption, then, is not one of his lyrical motifs. Conspicuous compassion is. See him at 8 p.m. Saturday at the MGM Grand Garden. Tickets are $29.50 to $125.50; call 877-880-0880.
Logic
Bringing Neil deGrasse Tyson and Juicy J together at long last on his latest record, "Everybody," this 27-year-old MC favors heady, heartfelt rhymes with a pronounced pop luster. When he hits Vegas, he'll have some friendly competition: His buddy J. Cole performs the same night. See Logic at 8 p.m. Saturday at The Joint at the Hard Rock Hotel. Tickets are $49.50; call 702-693-5555.
Castle
Enter the "Labyrinth of Death" with this doomy female-fronted power trio. Or, if confronting mortality isn't your thing, just vibe along to Castle's ceaselessly sturdy grooves at 8 p.m. Sunday at Beauty Bar. Free; call 702-598-3757.
B-52s
Keepin' it weird for 41 years now, the B-52s' 31 flavors of pop irreverence haven't lost any of their tang four decades in. Fling open those "Love Shack" doors at 7:30 p.m. Friday through Sunday at the House of Blues at Mandalay Bay. Tickets are $59 to $145; call 702-632-7600.
— Jason Bracelin