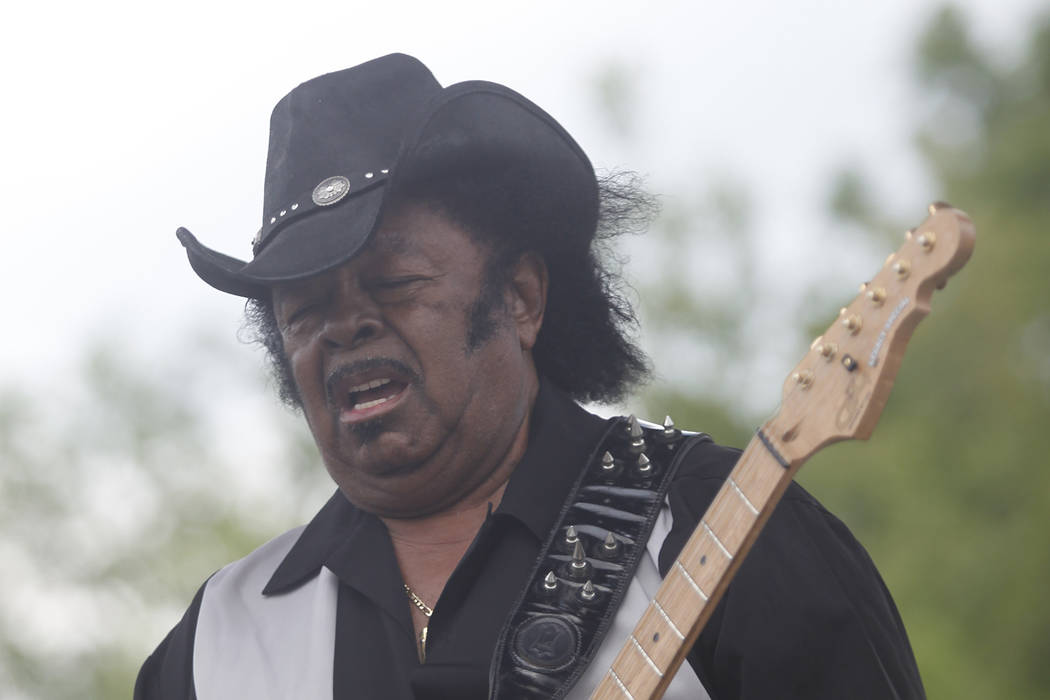 Guitar Shorty
This 82-year-old blues guitar lifer once came in first on "The Gong Show" for playing a tune while standing on his head. A certain six-string legend, Jimi Hendrix, learned a thing or two from Shorty's showmanship: The latter was once married to Hendrix's stepsister, and legend has it, Hendrix would go AWOL during his stint in the Army to see Shorty play. Long story short, the man has lots of tales to tell, though these days, he mainly lets his fingers do the talking. See him at 8 p.m. Thursday at The Railhead at Boulder Station. Tickets are $5; call 702-432-7777.
All Hail the Yeti
Messin' with sasquatch for real, these L.A. metallers channel a busload of disgruntled Bigfoots in sound and temperament. Their latest record, "Screams From the Black Wilderness," is akin to a heavy metal horror show, with hard-driving tunes that illuminate life's dark shadows. See them at 8 p.m. Thursday at Adrenaline Bar &Grill. Tickets are $8; call 702-645-4139.
Kix
When hair metal was blowin' up the Sunset Strip three decades ago, Baltimore's Kix came hard with an East Coast alternative, their AC/DC-indebted sound as hardscrabble as their hometown. Save for 1988's platinum "Blow My Fuse," the band never attained the popularity of dolled-up peers like Poison or Warrant, but then again, their publicity shots weren't as embarrassing, either. See them at 8 p.m. Saturday at The Club at the Cannery. Tickets start at $21.95; call 702-507-5700.
Devin the Dude
"I'm kinda private," he acknowledges on his latest record, "Acoustic Levitation," an odd admission from a rapper, considering that the public expression of pretty much every aspect of one's life, no matter how mundane, has become a genre staple (see: West, Kanye). This is hardly the only thing that distinguishes the Dude:
His choppy yet smooth flow and stream-of-consciousness rhymes have made this Houston-based hip-hop veteran an underground favorite for two decades now. See Devin the Dude at 8 p.m. Sunday at Beauty Bar. Tickets are $15 in advance, $18 day of show; call 702-598-3757.
Dan Andriano, Matt Pryor
Heart-on-the-sleeve punks unite when Alkaline Trio singer/bassist Dan Andriano and The Get Up Kids frontman Matt Pryor play separate acoustic sets, stripping their tunes down until they're as unadorned as their emoting. See them at 9 p.m. Saturday at The Bunkhouse Saloon. Tickets are $12 in advance, $15 day of show; call 702-982-1764.