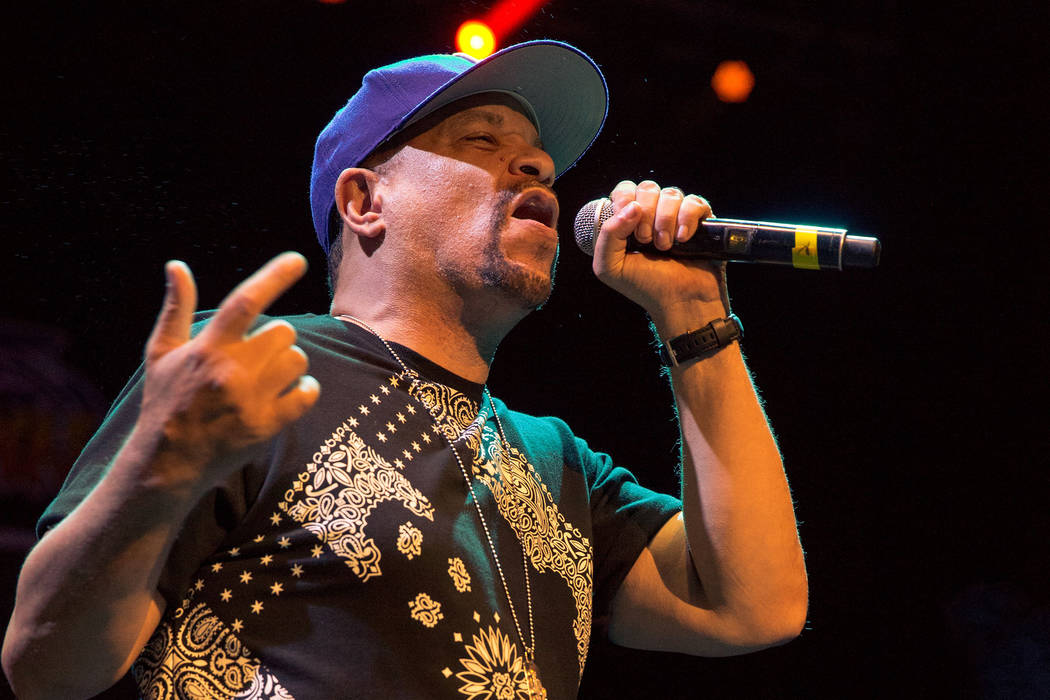 Art of Rap
The valedictorians of hip-hop's old school come together at the Art of Rap, with stern-voiced OG Ice-T headlining a "Yo! MTV Raps"-approved lineup that also features the professorial KRS-One, the eternally smooth Big Daddy Kane, Wu-Tang main men Raekwon and Ghostface Killah, the mosh-pit inducing Onyx and hard-eyed duo Mobb Deep. See them at 8 p.m. Saturday at the Downtown Las Vegas Events Center. Tickets start at $10; call 702-388-2100.
Def Leppard
Pour some sugar on that special someone when '80s hard-rock mainstays Def Leppard team up with Poison and Tesla to relive the days when all those aerosol hairspray cans burned the first hole in the ozone. See them at 7 p.m. Saturday at the MGM Grand Garden. Tickets range from $29.50 to $139.50; call 877-880-0880.
Guitar Wolf
These self-anointed practitioners of something they like to call "jet rock 'n' roll" are fond of leather, loud guitars and album titles punctuated with exclamation points. "Murder by Rock," anyone? See them at 8 p.m. Sunday at Beauty Bar. Tickets are $12 in advance, $15 day of show; all 702-598-3757.
Gary Clark Jr.
How lauded a player is Gary Clark Jr.? Well, he's one of the few six-stringers who can get endlessly compared to Jimi Hendrix and not elicit chuckles. See him at 7 p.m. Tuesday at Brooklyn Bowl at The Linq. Tickets start at $35; call 702-862-2695.
Supersuckers
If you haven't taken 26 minutes and 32 seconds out of your life to crush empty beer cans on your forehead while jamming the Supersuckers' 1994 rock 'n' roll classic "La Mano Cornuda" at cochlea-imploding volumes, do so now. Then go see 'em at 8 p.m. Wednesday at Beauty Bar. Tickets are $12; call 702-598-3757.