5 inexpensive music shows in Las Vegas in the week ahead
September 30, 2016 - 10:00 am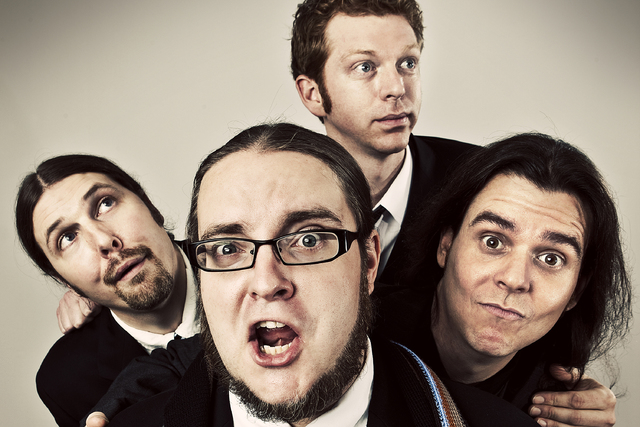 Moksha
One of Vegas' most fun and freewheeling live acts, the forever funky jam troupe Moksha, return with their Rooftop Fall Ball at 7 p.m. Saturday atop Binion's. Tickets are $20 (www.mokshatime.com).
L.A. Witch
Garage rockers L.A. Witch team up with ace locals the Acid Sisters at 9 p.m. Monday at The Bunkhouse. Tickets are $10 (www.bunkhousedowntown.com).
Hidden Levels
Vegas alt-rockers Hidden Levels kick off a new weekly music series at the Plaza beer garden, with Special-K and Indigo Kid, at 8 p.m. Saturday. The show is free (www.plazahotelcasino.com).
Enuff Z' Nuff
Hook-heavy hard rockers Enuff Z' Nuff team up with fellow pop-savvy rockers Leaving Springfield at 10 p.m. Thursday at Count's Vamp'd. The show is free (www.vampdvegas.com).
Karate in the Garage
What's better than kung fu in the backyard? Karate in the Garage, a ska punk four-piece from Huntington Beach, California. See them at 10 p.m. Saturday at the Double Down Saloon, with The Psyatics, Melanie and the Midnite Marauders and others. The show is free (www.doubledownsaloon.com).