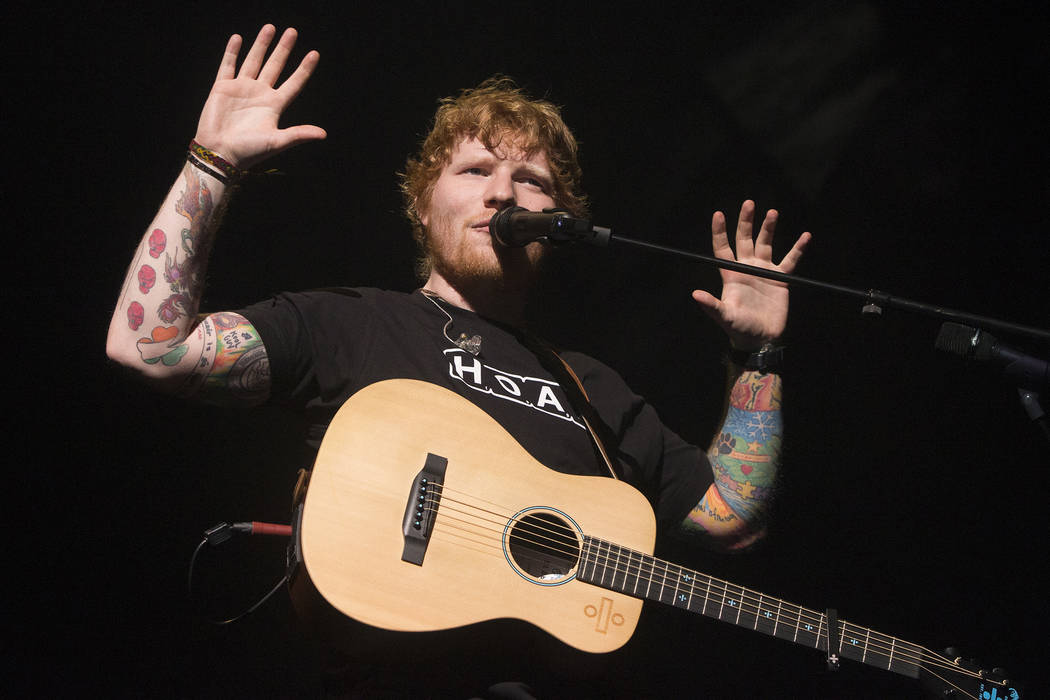 With pop superstar Ed Sheeran returning to Vegas this weekend, here are five things you need to know about the chart-dominating singer-songwriter.
He's super popular, like even more than we were in high school
With close to 43 million monthly listeners, Sheeran ranks as Spotify's second-most-popular artist in the world. His libidinal hit "Shape of You" has been streamed nearly 1.2 billion times. Sheeran's latest record, "÷" (pronounced "Divide") has had the most first-week sales of any album in 2017. In Sheeran's native Britain, it's one of the fastest-selling records ever. Dude made $57 million in 2015 alone. It takes your average music writer nearly three times as long to earn that. Impressive.
He rocks arenas — all on his own
Sheeran's the rare performer who can command an arena stage all by his lonesome. With just a guitar and a loop pedal, Sheeran rocks the largest of halls sans accompaniment — well, he is backed by the shrieking voices of his throngs of female admirers. Speaking of which …
He's your kid sister's favorite singer
Seriously. Go ask her. We'll wait.
He's written plenty of hits for other artists as well
Sheeran first started to break out stateside when he collaborated with Taylor Swift on her smash album "Red," joining her as an opening act on her tour for said record. He's since worked with pop prime movers like The Weeknd, One Direction, Justin Bieber and scads more. Basically, dude has the airwaves in a headlock.
He has at least two things in common with Daphne from "Scooby-Doo" and Ronald McDonald.
1. He's an instantly recognizable pop-culture phenomenon. 2. He's a redhead. How does he differ from those two? Sheeran's a slightly better beatboxer.