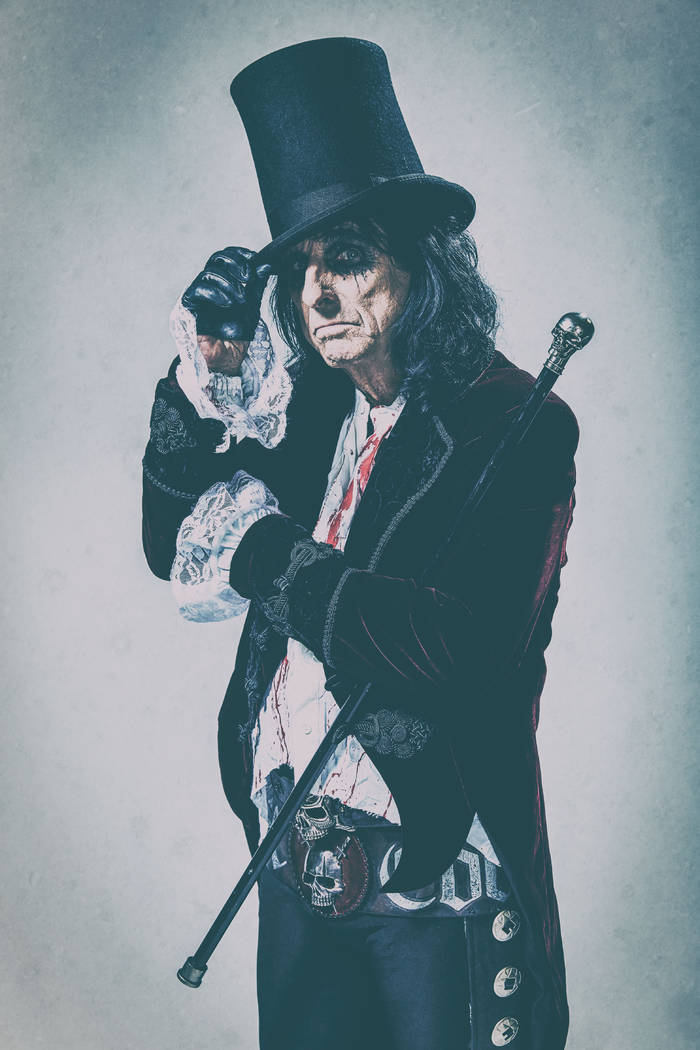 With hard rock icons Alice Cooper and Deep Purple hitting the road together, here are five things you need to know about the co-bill:
1. They've been active for nearly 100 years combined
Alice Cooper has been slathering on the eyeliner since 1963. Deep Purple have been at it since '68 (they did take a hiatus from '76 to '84, though). Seriously, how many bands currently on the road together can warmly reminisce about touring during the Nixon administration?
2. They're still releasing new records
Alice Cooper released "Paranormal," his 27th album, last month. Deep Purple dropped their 20th record, "Infinite," in April. Nostalgia acts, they're not.
3. Both bands have been guitar god magnets
Deep Purple were founded in part by one of rock and roll's greatest six-stringers, the classically inspired Ritchie Blackmore, and currently feature the diversely skilled Steve Morse. For his part, Cooper's band has recruited shredders du jour like Steve Vai, Vinnie Moore and Joe Satriani, who also briefly played with Deep Purple as a touring member. And who could forget Cooper guitarist/Rambo stunt double Kane Roberts' machine-gun-shaped ax?
4. Each has also made it into the Rock and Roll Hall of Fame
Alice Cooper got in first, inducted in 2011. Deep Purple followed five years later. Each exerted a profound influence on hard rock and heavy metal, the former bringing a pronounced theatrical dimension, the latter infusing the genres with advanced levels of musical virtuosity.
5. This may be your last chance to see one of them …
Deep Purple have intimated that their current trek, dubbed "The Long Goodbye Tour," may be the end of them doing any kind of large-scale roadwork. Better go space truckin' while you still can, dudes.
Contact Jason Bracelin at jbracelin@reviewjournal.com or 702-383-0476. Follow @JasonBracelin on Twitter.
Preview
Who: Deep Purple, Alice Cooper
When: 6:30 p.m. Saturday
Where: The Chelsea at The Cosmopolitan of Las Vegas
Tickets: $45-$135 (800-745-3000)