A look inside the numerous musical guises of Jack White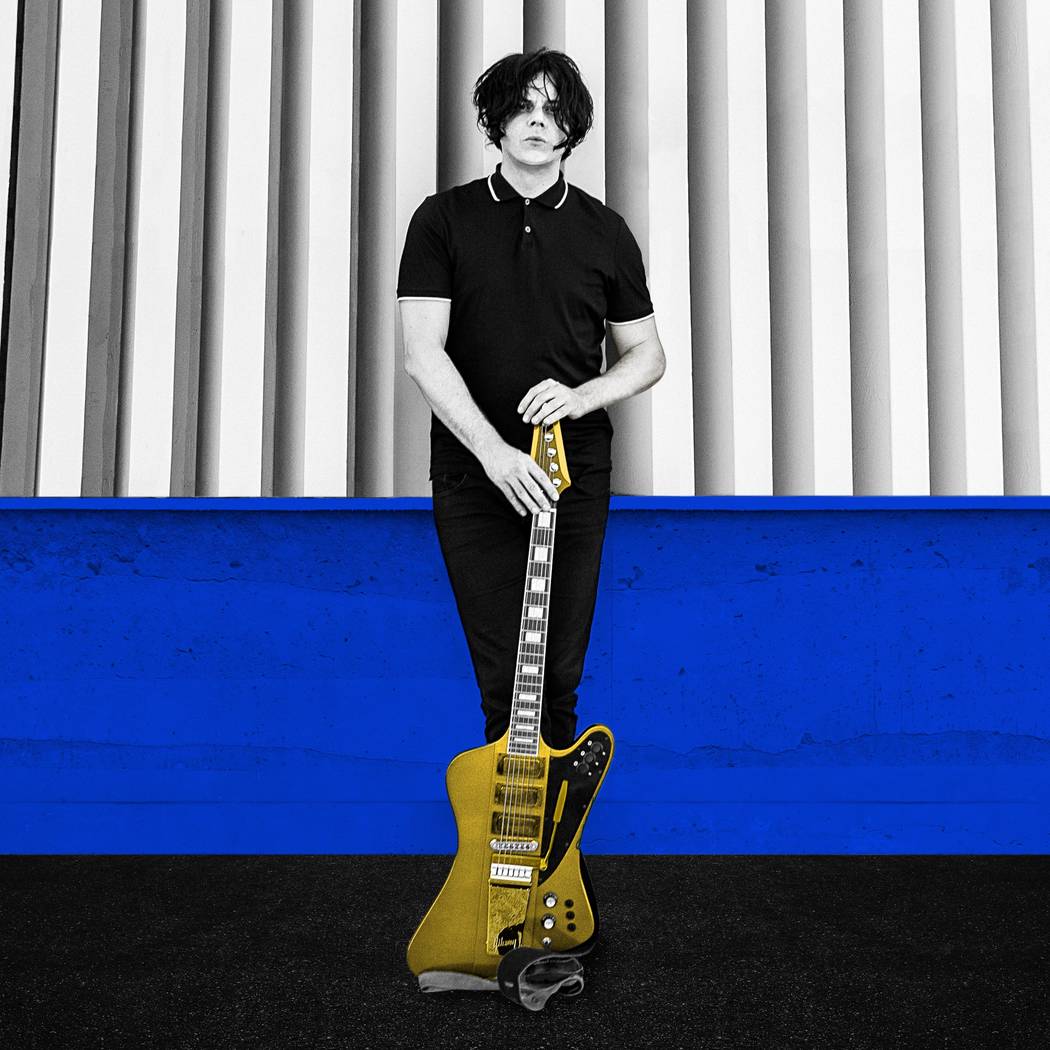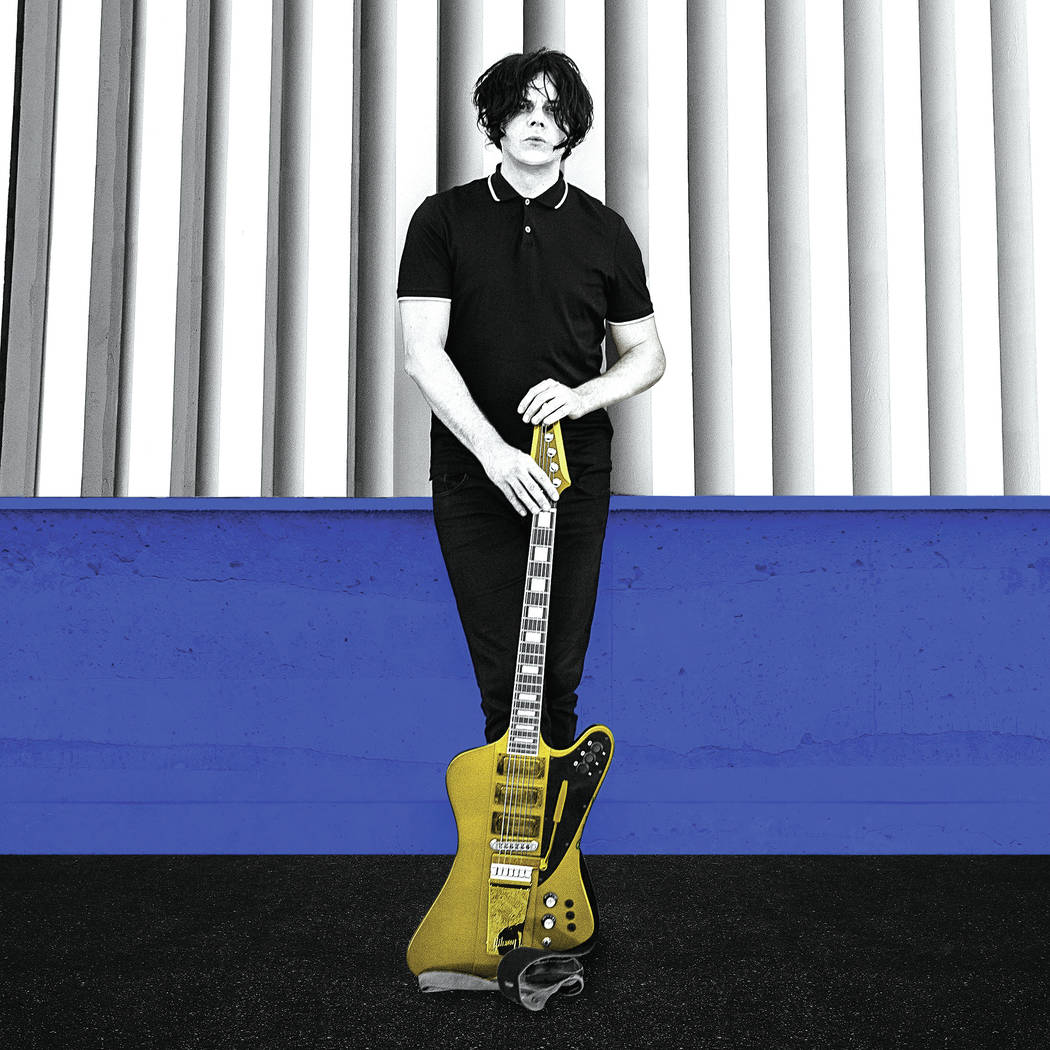 His words delivered as rapidly as the spray of notes in the rat-a-tat-tat guitar line that prefaces them, Jack White breaks it down.
"You create your own box, you don't have to listen / To any of the label makers," White sing-raps like an honorary Beastie Boy on "Ice Station Zebra," from his third and most recent solo album, "Boarding House Reach."
"I'm never gonna go where you want me to go," he adds as the song downshifts into some low-simmering soul.
Those two sentiments encapsulate White's solo career: 1). Anything goes. 2). He's unabashed about following his artistic whimsy to wherever it takes him, the needle on his creative compass spinning in perpetuity.
Take "Reach."
True to its title, it's a boarding house of odd bedfellows: the cowbell-banging funk-punk freakout "Corporation" with its helium-voiced howls; the extraterrestrial R&B of "Hypermisophoniac," which sounds as if it's emanating from a warped LP; the manic percussion and raw-throated sermonizing of "Everything You've Ever Learned."
"Do you wanna see it all?" White asks on the latter number. "Well, you can just open your eyes."
Do you wanna hear it all?
Well, you can just open your ears to White's expansive discography.
White's solo repertoire, spread across three albums, is but one of his musical guises, though, all of which he delves into live.
With White coming to town for a two-night stand at The Cosmopolitan of Las Vegas, let's take a look at the other projects that'll figure into his setlist.
The White Stripes
It was fitting that the video for the The White Stripes' breakout hit, "Fell in Love with a Girl," featured Lego-made incarnations of the duo rocking out in all their plastic-bricked glory.
From the get-go, The White Stripes intertwined a childlike precociousness with a ball-fisted blues stomp, the musical equivalent of loading a shotgun with daffodils.
It was quite the contrast, White channeling Delta blues influences such as Robert Johnson and Charley Patton, men whose lives were hard and grim and whose music reflected that, while leavening it all with a youthful innocence and whimsy, buttressed by the steady thump of drummer and ex-wife Meg White.
Take the group's second record, 2000's "De Stijl," where a blissful blown kiss such as "You're Pretty Good Looking (For a Girl)" and a tender-voiced "Apple Blossom" share a track list with covers of Son House's anguished "Death Letter" and Blind Willie McTell's vengeful "Your Southern Can Is Mine."
Sugar, meet strychnine.
The Raconteurs
It's telling that The Raconteurs are depicted with bruised and bloodied faces on the cover of their 2006 debut, "Broken Boy Soldiers": These tunes hit hard.
Less bluesy, more bombastic than The White Stripes, The Raconteurs countered the Stripes' minimalist leanings with maximalist rock and roll.
White cut his teeth on Zeppelin and The Who, and he channels those influences more directly here alongside co-writer and fellow Michigan native Brendan Benson.
After being the sole songwriter in The White Stripes, White found a more collaborative outlet with The Raconteurs, though the hits continued: The band's first single, "Steady, As She Goes," hit No. 1 on the modern rock charts and remains a concert staple for White.
The Dead Weather
The guitar snarl remains constant, a bluesy squall suggestive of hellhounds not merely being on one's trail, but nipping at the heels, bloodying socks.
The difference: It's not Jack White making said din here, but guitarist-keyboardist Dean Fertita, who pulls the same double duty in Queens of the Stone Age.
Putting the six-string aside, for the most part, in The Dead Weather, White mainly plays drums, the instrument he started on in the first grade.
On the mic: Alison Mosshart, one-half of garage rock sensualists The Kills, who sings of fire licking the sky in a voice just as smoldering.
Over the course of the group's three albums, White contributes vocals from time to time — check out "Three Dollar Hat" from 2015's "Dodge and Burn," which sounds like a hip-hop-influenced reimagination of Nick Cave's version of the murderous blues standard "Stagger Lee."
White also sings "I Cut Like a Buffalo," the only Dead Weather tune that regularly makes it into his current set list.
"Don't take it easy on me," White instructs on the tune in question, demanding equal treatment with those who broach his songbook.
Contact Jason Bracelin at jbracelin@reviewjournal.com or 702-383-0476. Follow @JasonBracelin on Twitter.