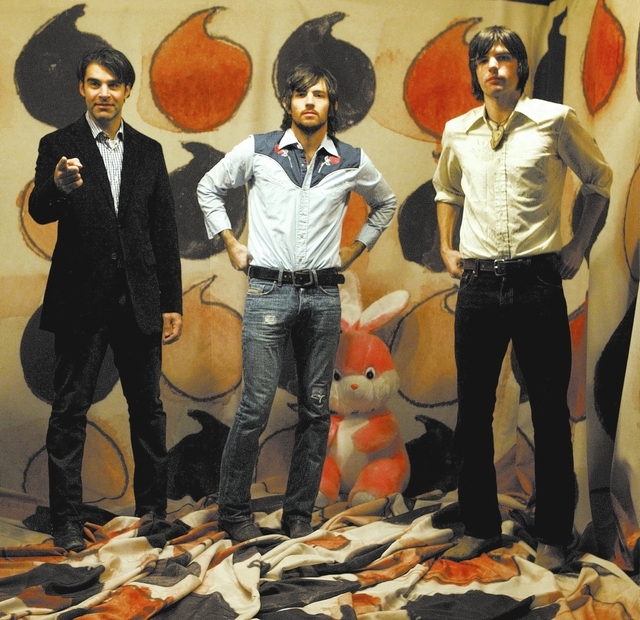 The Avett Brothers' songs may be laid back, but their live shows are most certainly not.
The North Carolina trio helped make banjos cool again, playing acoustic instruments with punk-rock intensity.
"When you talk about punk rock or folk, there's always these arguments about what's a pure punk sound or a pure folk sound," singer/multi-instrumentalist Scott Avett noted to the Review-Journal in 2010.
"The whole punk rock spirit — there's a number of sounds that would fall into that. … Really, if it's good and it's honest, no matter what, people are going to dig it. If it pushes through with a genuine nature, man, it's gonna gather a crowd, for sure."
After two shows at the Silverton, the Avett Brothers move to the pool deck of The Cosmopolitan of Las Vegas on Sunday, perhaps reflecting the hipster cachet of the new-folk wave that includes Mumford & Sons and Alabama Shakes.
The trio — Scott, brother Seth and Bob Crawford — release the new album "Magpie and the Dandelion" on Oct. 15. Earlier this week, the Avetts were to sing with Soundgarden's Chris Cornell on "Late Night with Jimmy Fallon."
Contact reporter Mike Weatherford at mweatherford@reviewjournal.com or 702-383-0288.
Preview
Avett Brothers
8 p.m. Sunday
The Cosmopolitan of Las Vegas, 3708 Las Vegas Blvd. South
$53.60 (800-745-3000)