Beatles songs are streets in this Henderson neighborhood
Updated May 26, 2023 - 8:58 am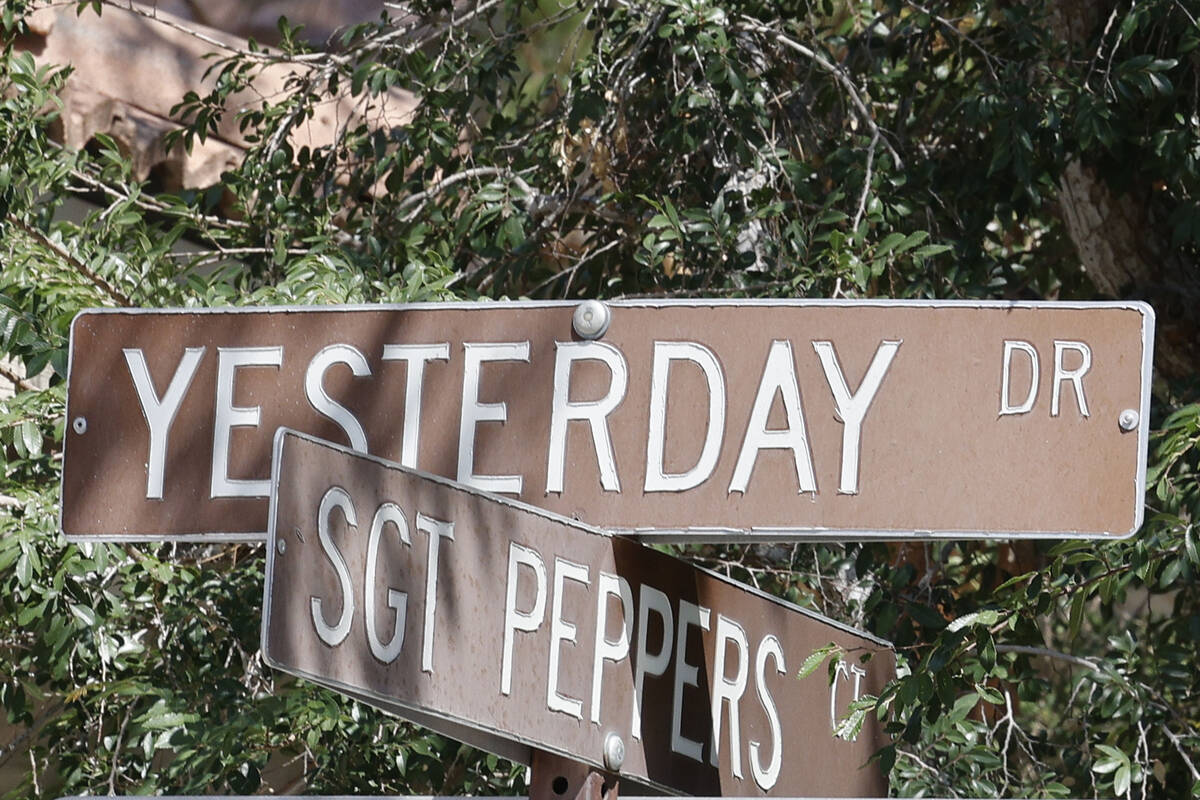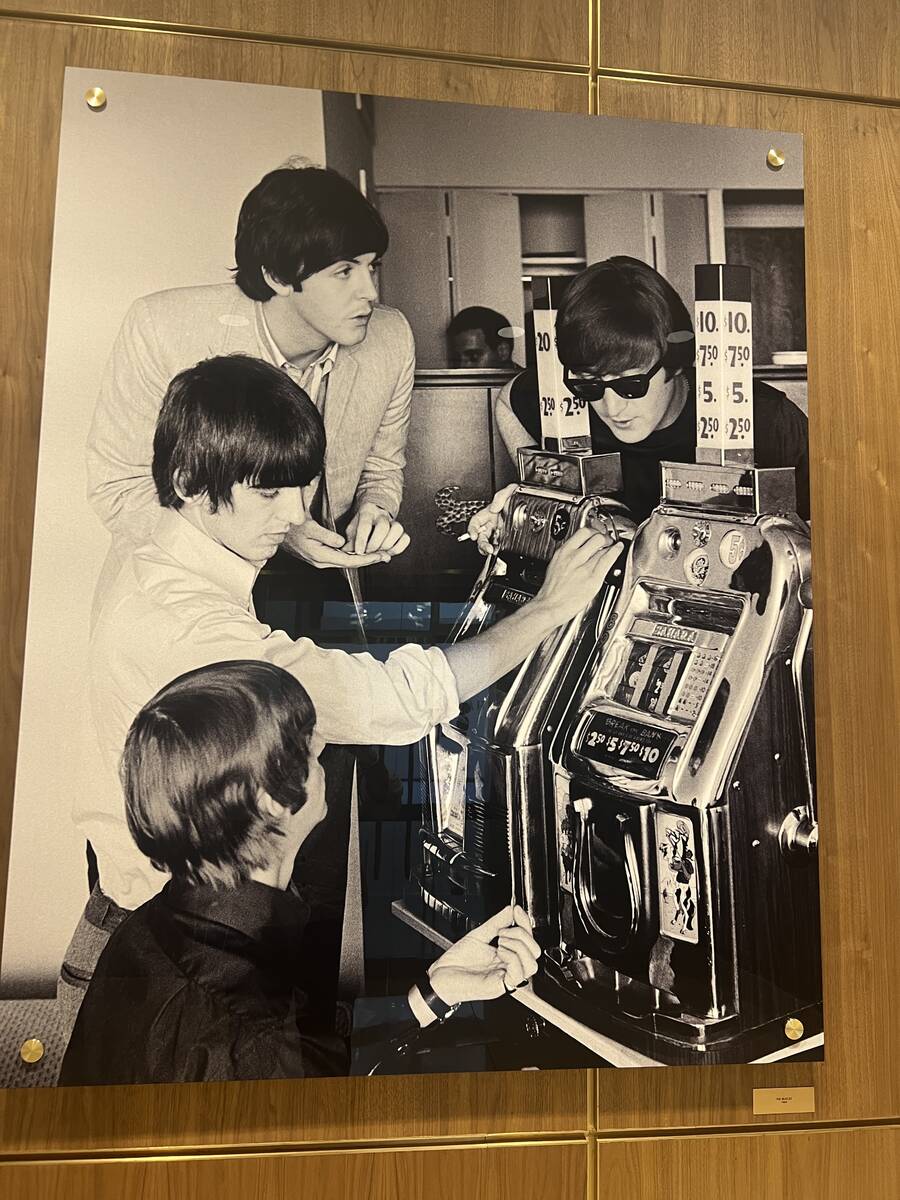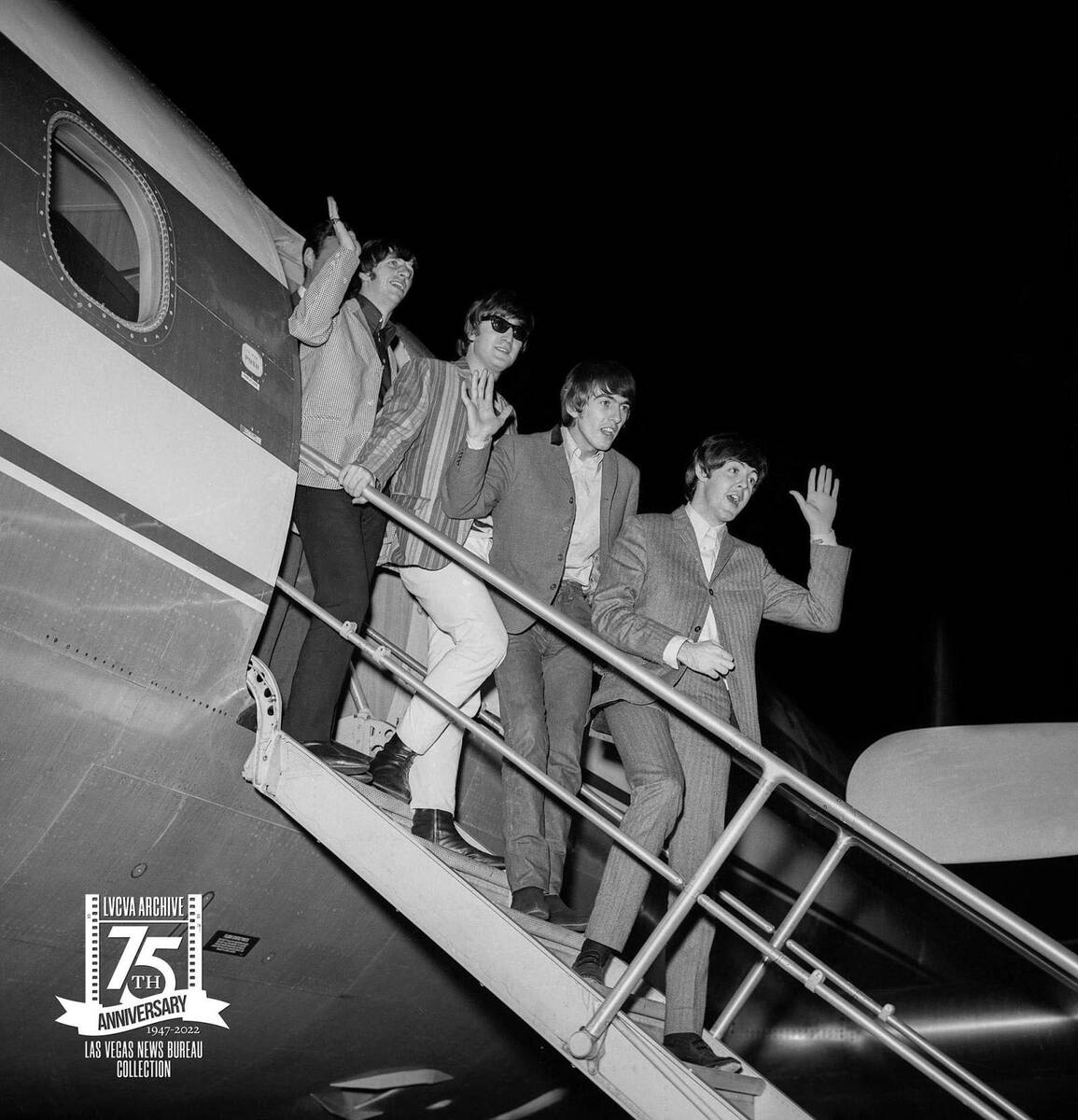 There is no long and winding road in this Henderson neighborhood.
The streets are all pretty short.
Especially Strawberry Fields, which doesn't go on forever.
The Las Vegas Valley boasts many colorful street names.
Entertainment-oriented thoroughfares are some of the valley's most well-known.
Streets like Frank Sinatra, Dean Martin, and Sammy Davis Jr. drives, as well as Elvis Presley Boulevard, evoke what Las Vegas is all about: showbiz.
But just north of the 215 Beltway and North Green Valley Parkway, about 11 miles from the Strip, is a neighborhood where a half-dozen streets are named after songs by a legendary pop group that never had a Vegas residency and only ever played one concert here on Aug. 20, 1964. (Although their music lives on in Las Vegas at a Cirque de Soleil show at The Mirage.)
The group is the Beatles. And in this corner of Henderson, the streets inspired by their songs include:
— Yesterday Drive.
— Magical Mystery Lane.
— Sergeant Peppers Court.
— Hearts Club Drive.
— Norwegian Wood Lane.
— Lovely Rita Court.
— Strawberry Fields Lane.
In addition to the song-inspired streets, there is also McCartney Court, named, of course, after Paul. Why there are no streets named after John Lennon, George Harrison or Ringo Starr remains a magical mystery on this tour.
Online, commenters on a Reddit post pointing out the Henderson neighborhood also wondered why some of the Beatles works that are actually street names didn't make the cut.
"That's cool and all, but why no Penny Lane, Abbey Road or Blue Jay Way?" one commenter wondered.
"I wonder what those houses cost," another wrote. "Wouldn't mind seeing a property deed or a bungalow bill."
Of course the Beatles streets aren't the only music-inspired roads in the Las Vegas Valley.
Near North Torrey Pines Drive and West La Madre Way, there is Tupac Lane. The street is named after Tupac Shakur, whose 1996 murder in Las Vegas is still unsolved.
There is also Jimmy Buffett Street in North Las Vegas and, of course, Wayne Newton Boulevard, which is at Harry Reid International Airport.
Debbie Reynolds Drive, named for the "Singin' in the Rain" star who enjoyed a lengthy Hollywood career as well as acclaimed stints on Broadway and the Las Vegas Strip, is between Desert Inn Road and Convention Center Drive near the Las Vegas Convention Center.
Know of any other Las Vegas Valley streets named after musicians? Let us know.
Contact Brett Clarkson at bclarkson@reviewjournal.com.