Big & Rich to headline 'Vegas Strong' benefit concert
October 16, 2017 - 2:51 pm
Updated October 16, 2017 - 3:42 pm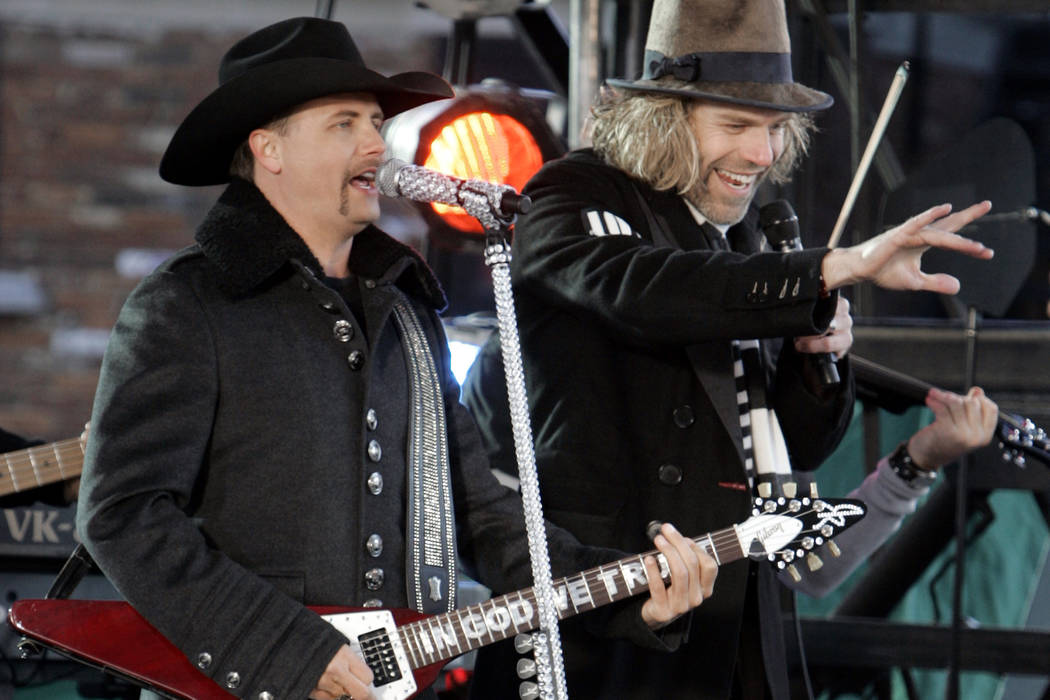 Two companies, one cause.
A pair of Las Vegas entertainment fixtures, Boyd Gaming and Beasley Media Group, which owns a half dozen radio stations locally, including the country-centric 102.7 The Coyote, are coming together to host "Vegas Strong — A Night of Healing" at Orleans Arena on Thursday.
The free concert, which is scheduled to start at 8 p.m., will feature popular duo Big & Rich, singer Cam and "surprise superstars from one of country's most awarded acts."
Fox News personality Sean Hannity will also appear at the event.
For Boyd and Beasley, the show is a way to give back to a city in which their roots run deep.
"We started talking literally the next day after the incident," says David Strow, vice president of corporate communications at Boyd Gaming. "Both of us have been in this community for a really long time. We wanted to do something to help, and this concert seemed like a great way to raise the money for people who need assistance."
With Beasley bringing in the talent and Boyd offering up the arena and labor costs, both for free, the show will benefit individuals impacted by the Route 91 Harvest tragedy, with all the profits from food and beverage sales being donated to those in need.
For headliners Big & Rich, the event will strike an especially personal note: The group played Route 91 Harvest on Oct. 1, hitting the stage just hours before Jason Aldean's set, when the shooting began.
"It was pretty frightening," recalls rapper Cowboy Troy, who performs with Big & Rich. "You start thinking about your family. It's just an unnerving experience."
Though all available tickets have been claimed at this point, a block of a couple of thousand seats has been reserved for first responders, who will also be honored with a reception prior to the concert.
"Obviously, they just did such incredible work that evening and in the days that followed," Strow says. "We wanted to do something for them."
And, by extension, the city they all call home.
"It's just a reflection of how things have worked since this whole thing happened," Strow says. "It just feels like everybody has pulled together as a community — really, across the country — to chip in and help. It's been a very inspiring thing to see."
Contact Jason Bracelin at jbracelin@reviewjournal.com or 702-383-0476. Follow @JasonBracelin on Twitter.