Bill Murray raises dough, recalls eating some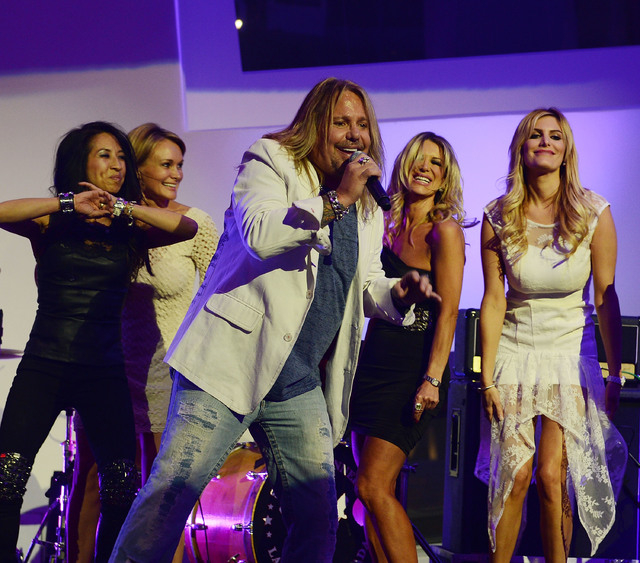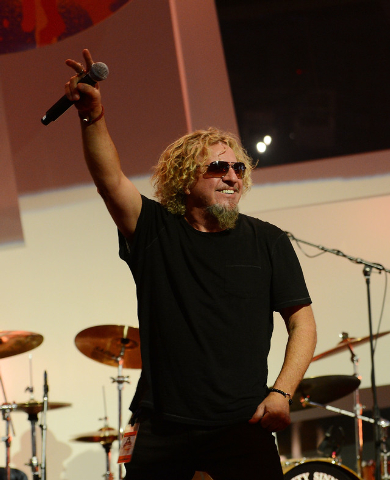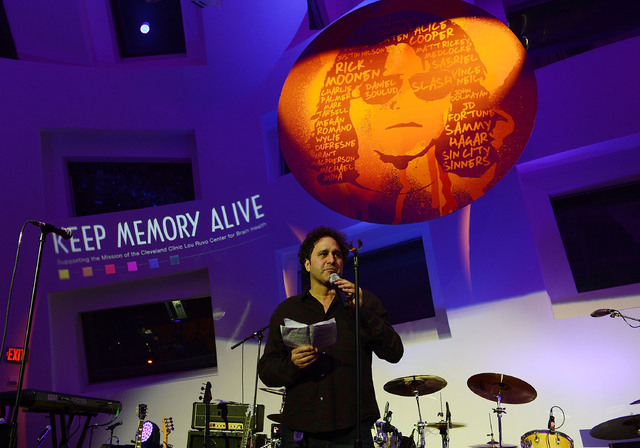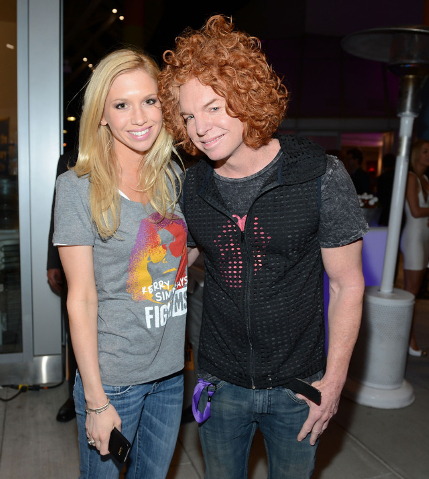 I felt like I was watching Bill Murray resurrect his funny "SNL" character, Nick the lounge singer, on Thursday when he helped raise $544,000 to fight the illness that put his dear friend, Vegas chef Kerry Simon, in a wheelchair.
Murray told rock stars and 450 wealthy donors at the Keep Memory Alive event center that he and Simon met while working at a Little Caesars in Evanston, Ill., when they were struggling entertainers.
"We both were starving and making pizza," Murray said in a wonderfully silly routine. "I started eating the raw dough. How many of you here have eaten raw dough? Raise your hands.
"It has active yeast inside of it, so when you're full of the raw dough, the yeast continues to expand until your body begins to explode. But those are the early days, when we went through some stuff, didn't we all? Huh? So. Anyway."
Murray and Simon didn't see each other again until a few decades ago, during a period when Murray was in a hotel room writing a script with a mutual friend, Mitch Glazer.
"We were trying to write a screenplay during a very difficult time in both of our lives because there was a topless volleyball tournament going on at the (Miami) hotel at the time," Murray said.
Murray's jokes slayed the room. He sat on Simon's lap and graciously posed for photos with anyone who asked.
It was a run-all-the-red-lights performance by an unparalleled entertainer (my favorite living actor), doing anything and everything to help a friend in need.
Simon smiled, laughed and accepted well wishes from hundreds of people who swarmed him all night, not unlike a groom in a receiving line.
The event raised money to support clinical care and research for multiple system atrophy. Simon recently announced he has MSA, a sort of ramped-up Parkinson's disease for which Parkinson's meds don't really work. The fundraiser went down at the Cleveland Clinic Lou Ruvo Center for Brain Health, where Simon is receiving what treatment is available.
A crush of celebrities performed. There was singing by Alice Cooper, Sammy Hagar, Vince Neil, Todd Rundgren, Slash, Matt Sorum, J.D. Fortune, Lisa Loeb, Billy Duffy and the Sin City Sinners.
Star chefs cooked. Event organizers Elizabeth Blau and George Maloof, great friends of Simon's, were quite emotional. Mayor Carolyn Goodman made a proclamation for Simon. Oscar Goodman asked everyone to pray for Simon the way they prayed for his son during recent troubles.
Robin Leach (in leather pants) did a perfect job as emcee, but he had to loudly shush the crowd to allow an auctioneer to be heard.
Murray amicably ribbed Leach.
"I'd like to thank Robin Leach for all of that bellowing. You couldn't ask for a louder guy," Murray said.
SHAVE YOUR HEAD
If you want to be part of today's big St. Baldrick's head-shaving fundraiser, to raise money for cancer charities and research, then join others getting their heads shaved for sponsorship money at:
McMullan's Irish Pub next to The Orleans; Nine Fine Irishmen in New York-New York; Ri Ra Irish Pub in Mandalay Bay; and Vinyl in Hard Rock Hotel. For more, check out stbaldricks.org.
Doug Elfman's column appears on Tuesdays, Thursdays and Saturdays. Email him at delfman@reviewjournal.com. He blogs at reviewjournal.com/elfman.