Billboard awards mostly about show, not prizes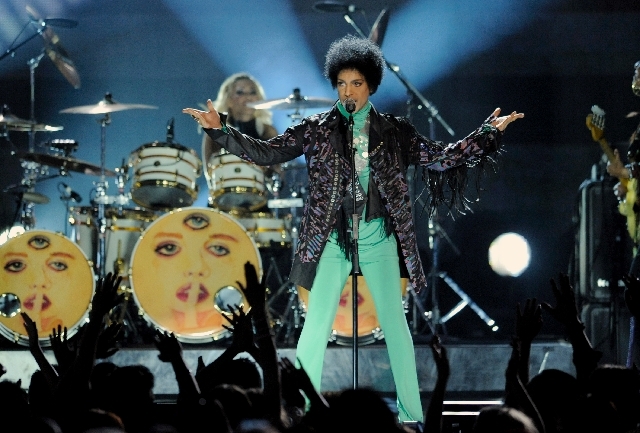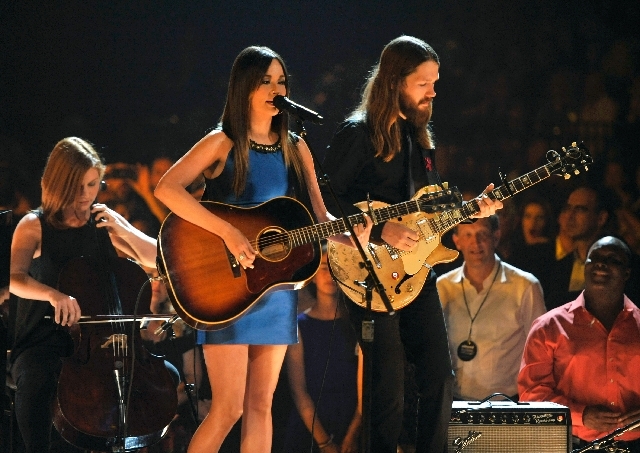 Beneath a constellation of disco balls, a galaxy of glitz, pop music's future mined its past.
Clad in a ketchup-red sports coat, Bruno Mars opened the Billboard Music Awards at the MGM Grand Garden on Sunday with the lithe '70s funk of "Treasure," whose buoyant bass lines and warm, welcoming harmonies summoned the spirit of the Jackson 5.
Mars' backing band cemented the comparison with matching attire and synchronized dance moves, eliciting squeals of delight from female crowd members with their perfectly timed pelvic thrusts.
Mars, 27, is a throwback to an era that prefaced his birth, much of his music rooted in the R&B and doo-wop of his parents' youth.
It was a telling beginning to the show, as the past was present throughout the evening.
There was the disco punk impudence of Swedish duo Icona Pop, whose "I Love It" was a shout-it-out kiss off with new wave undertones; Chris Brown's liquid-hipped, Michael Jackson-esque dancing; the A-ha sampling synth lines of Pitbull and Christina Aguilera's "Feel This Moment," which came on like a pop aerobics routine complete with a guest appearance from A-ha singer Morten Harket; the window-steaming, Marvin Gaye-indebted soul of Miguel's "Adorn;" and the Jimmy Castor-worthy horns of Macklemore and Ryan Lewis' "Thrift Shop," which they played at the Tryst nightclub at Wynn.
Their performance did contain one distinctly modern flourish, which rap rocker Kid Rock lampooned before presenting the award for top rap song, which Macklemore and Lewis would end up winning for "Thrift Shop."
"Let's give it up for people lip syncing to pre-recorded music," Rock sneered, sarcasm incarnate, following Macklemore and Lewis' performance, which didn't seem like it featured live vocals.
It was an awkward, albeit funny and refreshingly unscripted moment, an old school rocker growling at new school values.
Rock probably would have approved of Kacey Musgraves' performance, though, which followed shortly thereafter.
She stunned with her spare, brittle-hearted ballad, "Merry Go Round," which she sang, live, on a riser with her band, her voice haunted by longing.
Musgraves stood in stark contrast to stiff, prefab performances from the likes of Selena Gomez, a paint-by-numbers, blank slate of a pop star if ever there was one — sweet and likeable and that's about it — and her beau, Justin Bieber, who turned in a robotic version of his "Take You" and oozed teen 'tude.
"I'm 19 years old. I think I'm doing a pretty good job," Bieber announced upon accepting the inaugural, fan-voted milestone award before addressing his critics. "This is not a gimmick. I should be taken seriously as an artist."
Bieber also won top male artist.
The evening's biggest winner was Taylor Swift, who took home eight awards, including top artist, top female artist and album of the year.
Other top honorees included One Direction (top new artist, top duo/group, top pop artist ), fun. (top rock artist ), Rihanna (top R&B artist, top R&B album ), Mumford and Sons (top rock album ), and Nicki Minaj (top rap artist, top rap album ), among others.
Really though, this was an awards show where the awards were an afterthought — only a couple were ever presented, on average, per hour.
Instead, this night was all about the party, one as flashy and high-watt as its host city, with some local flourishes worked in, such as Taylor Swift performing her aptly revelrous hit "22" with the Jabbawockeez and members of "Ka" and show host Tracy Morgan pointing out Wayne Newton in the crowd, claiming that he was his biological father.
The artists who have come to define Vegas, superstar DJ-producers, got their moment as well, as there was an award for top EDM artist, which went to David Guetta, who later performed with Ne-Yo and Akon, underscoring the growing mainstream recognition of electronic dance music.
Decidedly more visceral, however, was a show-ending, show-stopping performance by Prince, who earned the Billboard icon award , and his all-female backing band 3rd Eye Girl.
Flames burst up from the back of the stage as they played, but it hardly matched the heat generated by the band as they knuckled down hard while Prince soloed wildly, full of abandon, like a hound who had chewed himself off his leash.
It wasn't old school or new school; it was just school, period, and class was in session.
Contact reporter Jason Bracelin at
jbracelin@reviewjournal.com or 702-383-0476.