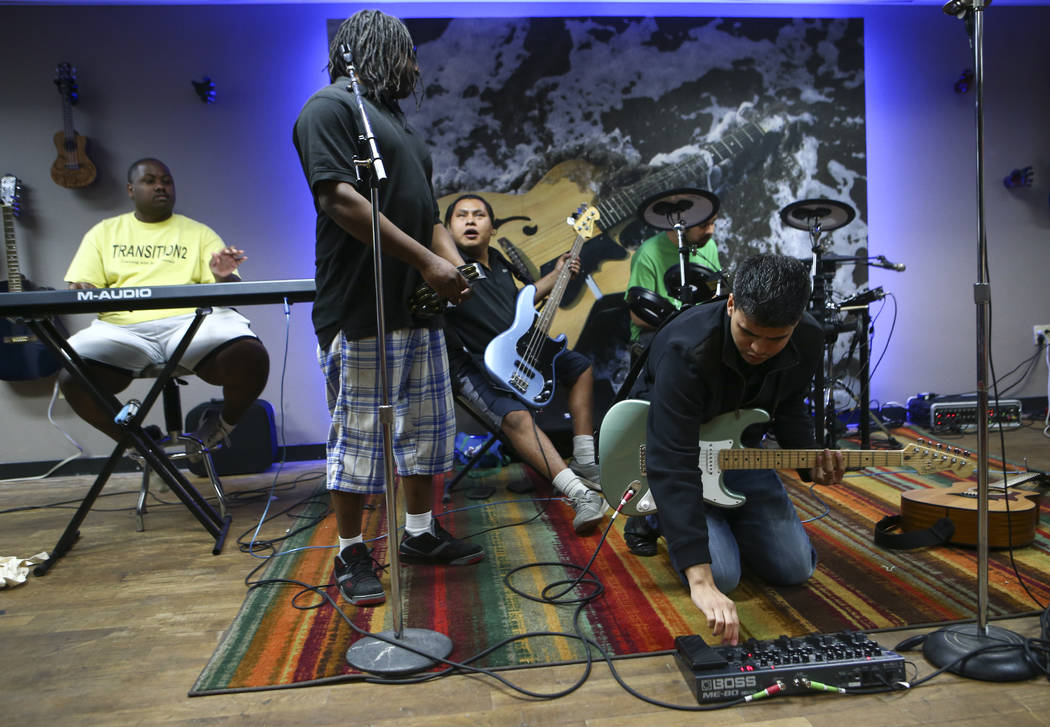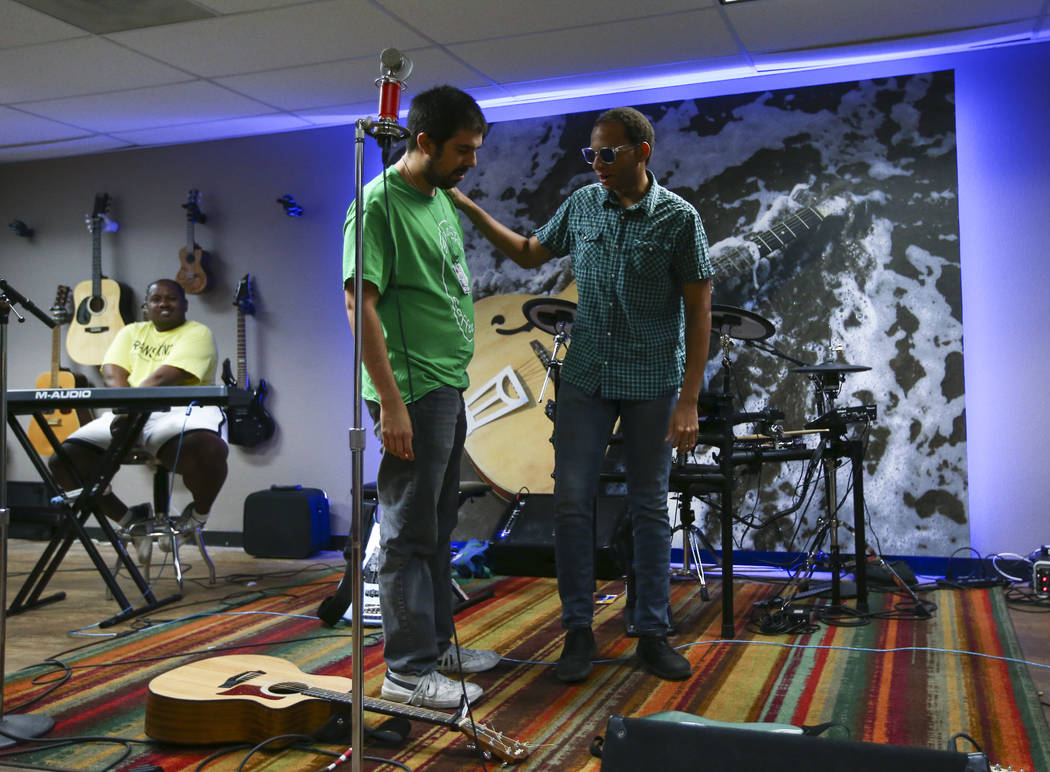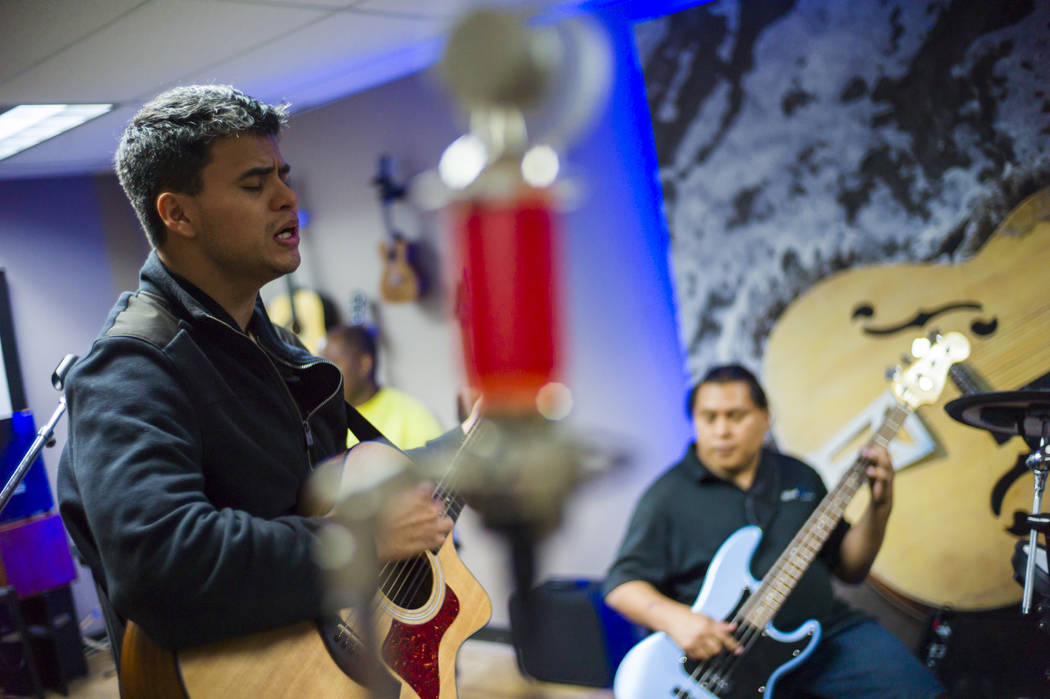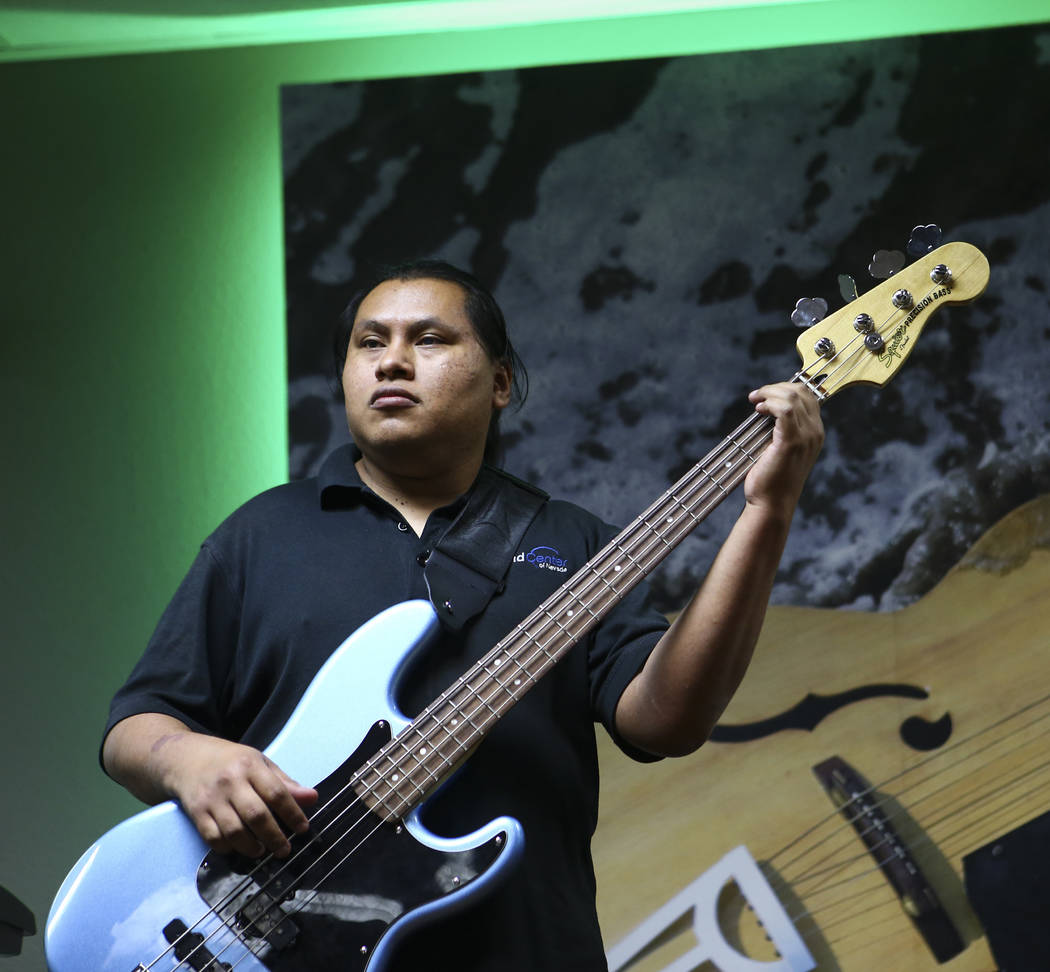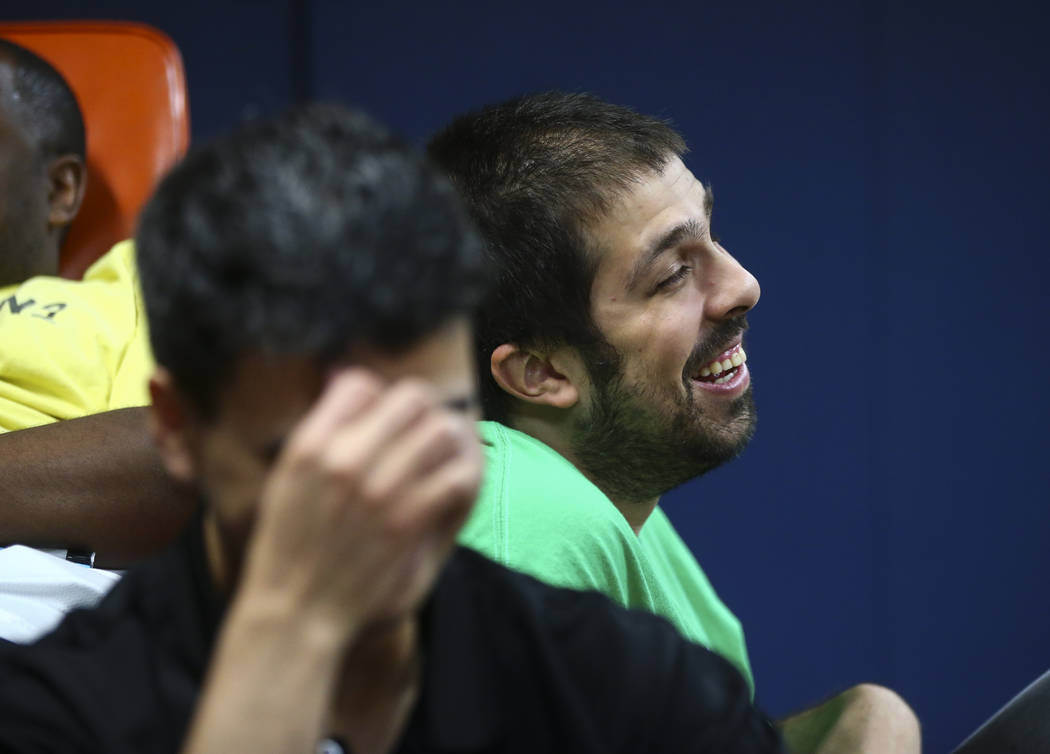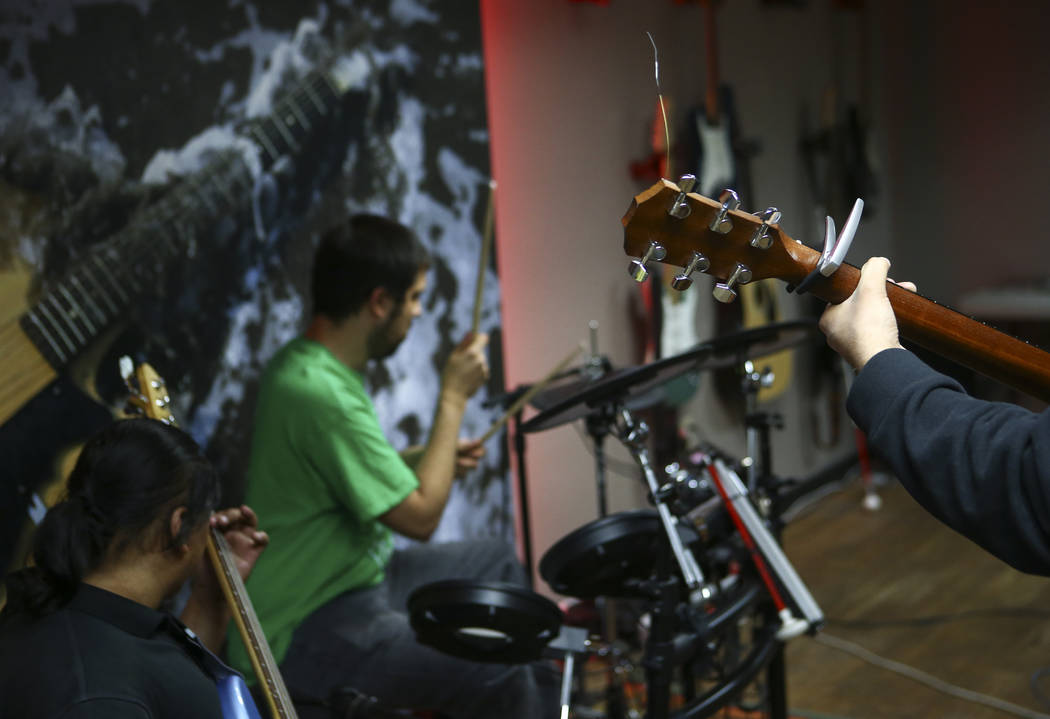 Broken Spectacles probably isn't all that different from other rock bands. Its members rehearse hard (four times a week for a couple hours at a stretch), play well (mostly in an alternative/rock/pop vein), and have a cheeky, even bawdy sense of humor that emerges once the music stops and they revert to being just a bunch of guys who love to make music.
And that they all are legally blind? That just makes the band's name a little more witty and them a lot more cool.
Broken Spectacles grew out of the Blind Center of Nevada's music program, and they've played the at Smith Center for the Performing Arts, the Suncoast and the House of Blues. On June 3, they'll play the Local Brews, Local Grooves event at the House of Blues, and continue to represent the Blind Center of Nevada at such events as the organization's recent groundbreaking for a new facility.
And if the music that audiences hear is the most obvious product of what they do, members would agree that it's the purpose amid the beats that's their most important quality.
Musical mission
Broken Spectacles is made up of Gus Garcia on guitar and lead vocals; Aarius White on keyboards; Horatio Turner, percussionist and rapper/vocalist; Anthony Andrews, aka Dr. Keys, on keyboards and vocals; Ivan Delgado on drums and vocals; and Christian Anorve on bass.
Each band member received services through the Blind Center of Nevada before joining Broken Spectacles. Some had previous music experience and others didn't, but all found music to be a welcome outlet for their creative inclinations.
How would they describe the band? "We crazy," drummer Delgado yells, to laughs from his bandmates.
Broken Spectacles was formed three years ago, but, "in fairness, it really is a new band," says Garcia, a self-taught guitarist who lost his vision to detached retinas suffered in separate incidents.
"The essence of this band is really like two years old, maybe a little less. And the way we're playing now, we've dropped some bad habits on the way," Garcia says.
"Yeah, we used to be a Barry Manilow tribute band," adds Delgado, who's been playing drums for about 20 years.
Others were new to music. "I came in as a complete blank sheet of paper," says bass player Anorve. "I was taught how to play bass by the maestro (Garcia)."
"I had, like, two weeks learning how do a simple stroke on the bass and I was tossed into my first gig and I played the easiest song for me to play."
"And that was the first one you messed up," Delgado jokes.
Anorve laughs. "That first gig, I messed up so bad," he says.
"Still can't play it," Delgado says.
Fun but focused
Don't let the good-natured joking make you think they're not serious about music. "They rehearse several times a week," says Cory Nelson, the Blind Center of Nevada's executive director. "They work really hard, three to four hours, three to five days a week to get it tight, working it over and over."
"They all have natural talent," Nelson says, "but they work very hard to capitalize on that."
Their compromised vision does make performing tricky. There is, for example, the practical problem of tripping over cables they can't see in a darkened venue. Garcia admits that he's knocked over his guitar stand a few times onstage and has hit his head on the microphone.
Playing on an unfamiliar stage can pose challenges for Delgado if his drum kit isn't set up in the way he's used to. And Garcia notes, playing anything with a fretboard or a piano — where the musician uses his sight to position his fingers or move up and down to specific keys — can be more difficult.
"You'd be surprised how much of that relies on vision," Garcia says. "Thank God there's a lot of muscle memory, and once you get used to the instrument, you kind of rely on that."
Nelson recalls a previous Broken Spectacles lead singer who performed on a local morning show. "We set him up and the cameras started rolling and we walked away, and somehow he turned to the side and didn't know, and he sang the whole song sideways on the TV show," he says.
The band erupts in laughter. "No, we did that on purpose," Delgado says. "You see he's no longer with us."
And the hardest part of being a vision-impaired musician? "Trying to look at the groupies, dude," Delgado says.
The real deal
Garcia says he hopes audiences see that "the main point of the band is, don't let your present circumstances dictate your future or what you've got to do. If you want to achieve something — in this case, greatness in music — you can achieve it. You just have to work hard.
"So really the beauty of this band is every single one of these guys, they weren't afraid to face the disability, to face the obstacle. They're running the race and they're jumping every obstacle along the way."
"I want to see people inspired by that," Garcia says. "It doesn't matter if you're able or disabled. You can learn something from this band: If you want it, fight for it and you can get it. And that's what it's all about."
Maybe the mood has turned too serious, because Delgado, in mock seriousness, is compelled to offer: "And you know what the Beastie Boys said. You've got to fight …. "
"For your right … to party," everybody responds, cracking themselves up.
Contact John Przybys at reviewjournal.com. or 702-383-0280. Follow @JJPrzybys on Twitter.