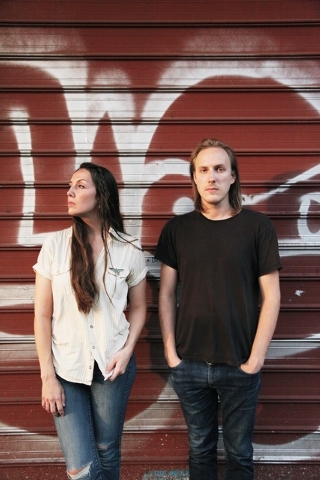 The song's called "Breezy," and it's anything but.
The second track on "Future Gods," the spare, spectral new album from bluesy Brooklyn, N.Y., duo She Keeps Bees, the song announces itself with soft tendrils of guitar and frontwoman Jessica Larabee filling the tune's empty spaces with all the longing distilled in her voice.
By song's end though, drums are crashing, guitars are snarling and everything is as inflamed as Larabee's passions.
This is how much of "Gods" goes: Moments of contemplation eventually combust, scorched by the fire in Larabee's belly.
"Gods" is the band's third record, and if you've been sleeping on these two thus far, here's your wake-up call.
Contact reporter Jason Bracelin at jbracelin@reviewjournal.com or 702-383-0476. Follow on Twitter @JasonBracelin.
Preview
She Keeps Bees
9 p.m. Wednesday
Beauty Bar, 517 Fremont St.
Free (702-598-3757)