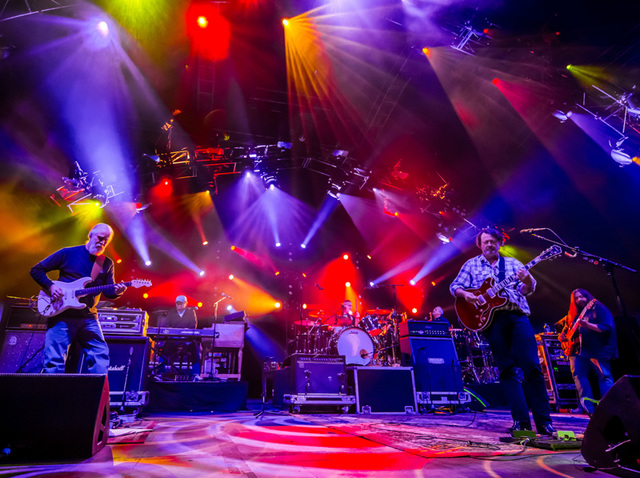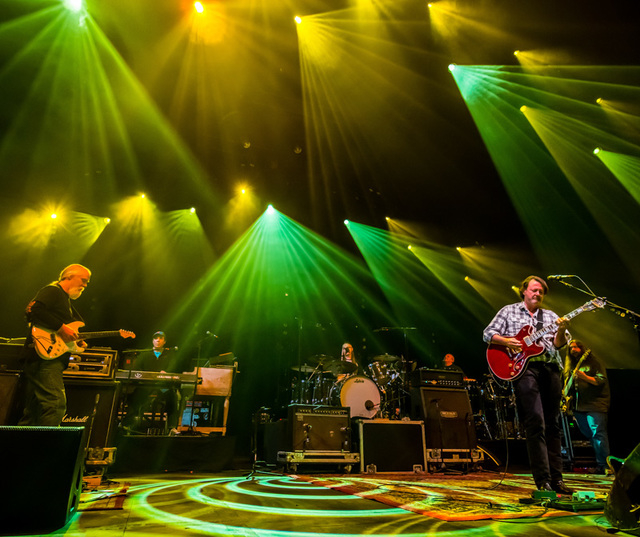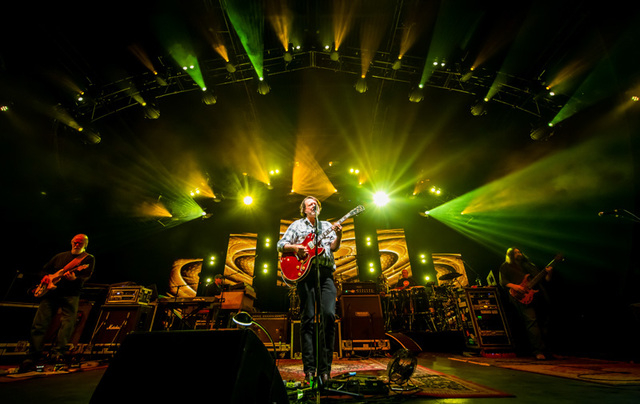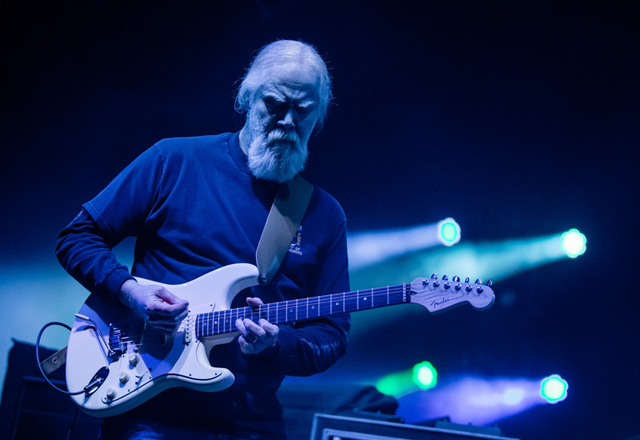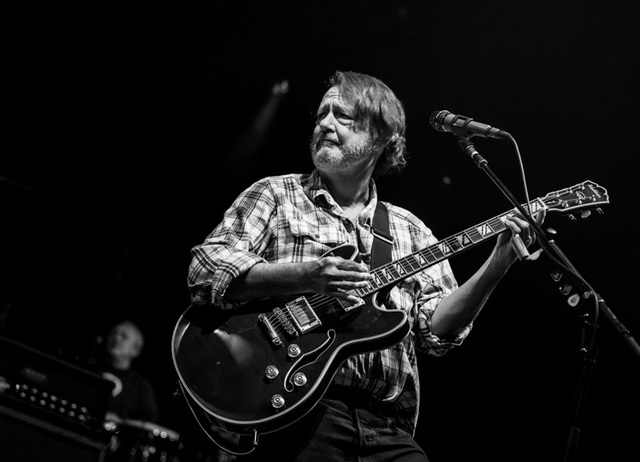 Eighties jam band Widespread Panic hit the Joint at the Hard Rock on Friday for a mesmerizing set.
The band was joined on stage by comedian Carrot Top and saxophonist Karl Denson, who played a late show Friday at the Brooklyn Bowl at the Linq, for "Love During Wartime."
The band is known for their innumerable covers, played differently than any other band.
"Some songs are obviously played more closely to the bone, they just sort of require that," bassist Dave Schools told Best of Las Vegas. "And others, due to many different causes, you can crack them wide open. It might be because of some bizarre whole-band screw-up, 'Oh, we forgot, there's a bridge there,' and suddenly we realize that a door has opened in the middle of a song where there was no door before."
Denson is known for being a member of Lenny Kravitz's band, but his discography runs back 25 years.
Contact Kristen DeSilva at 702-477-3895 or kdesilva@reviewjournal.com. Find her on Twitter: @kristendesilva