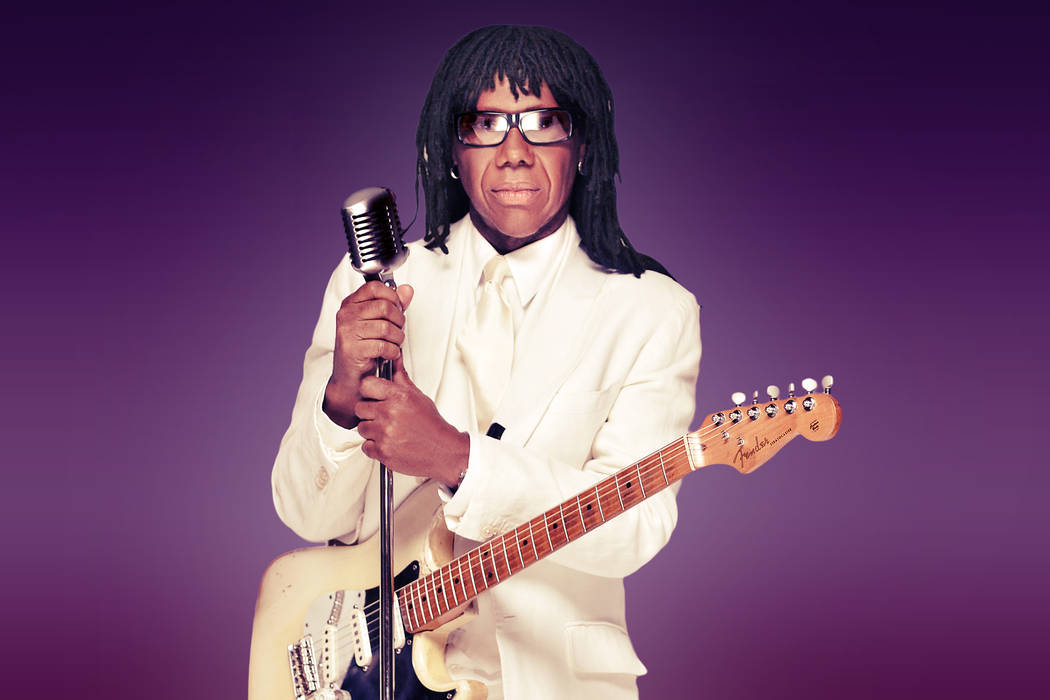 Get ready to "Dance Dance Dance" when Chic with Nile Rodgers hit town this weekend. Here are five things you need to know about the disco-era greats.
They're dance music pioneers
Yeah, Chic's biggest hit is disco smash "Le Freak," which moved over 6 million copies and was the biggest-selling single for the Warner Music Group for years until Madonna's "Vogue" topped it in 1990. But they were a crucial influence on dance music in general and continue to be so: Chic co-founder Nile Rodgers played guitar on Daft Punk's most recent album.
Their hit "Good Times" was incredibly influential
"Good Times," the lead track from Chic's second album, "Risque," lived up to its title for both Chic and the hordes of acts it inspired. Hip-hop pioneers Sugar Hill Gang sampled it on "Rapper's Delight." Queen bassist John Deacon's playing on "Another One Bites the Dust" was indebted to the tune. Blondie's dance-floor-friendly "Rapture" owed more than a little to the song. Chic penned their share of hits, but they've catalyzed far more.
They helped Diana Ross create her biggest-selling album
Rodgers and Chic bassist/co-founder Bernard Williams wrote, played and produced all the songs on Ross' 10th record, which would be her most commercially successful thanks to singles such as "Upside Down," "I'm Coming Out" and "My Old Piano."
Rodgers also did the same with David Bowie
While "Let's Dance" might not be Bowie's most critically lauded album, it remains his top seller. As the album's producer, Rodgers was instrumental in fusing rock and dance music into a seamless whole.
They've been nominated for the Rock and Roll Hall of Fame more than any other act
Chic has been up for induction in the Rock Hall a record-setting 11 times and … they've yet to get in. Rodgers, though, was inducted on his own this year for musical excellence.
Contact Jason Bracelin at jbracelin@reviewjournal.com or 702-383-0476. Follow @JasonBracelin on Twitter.