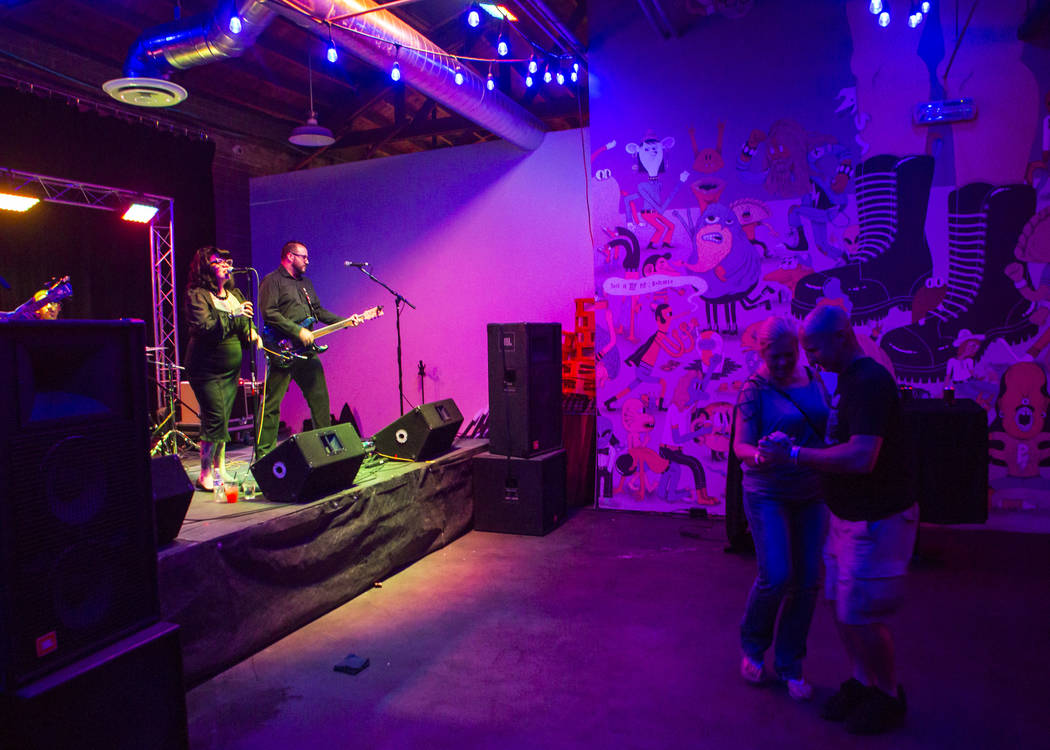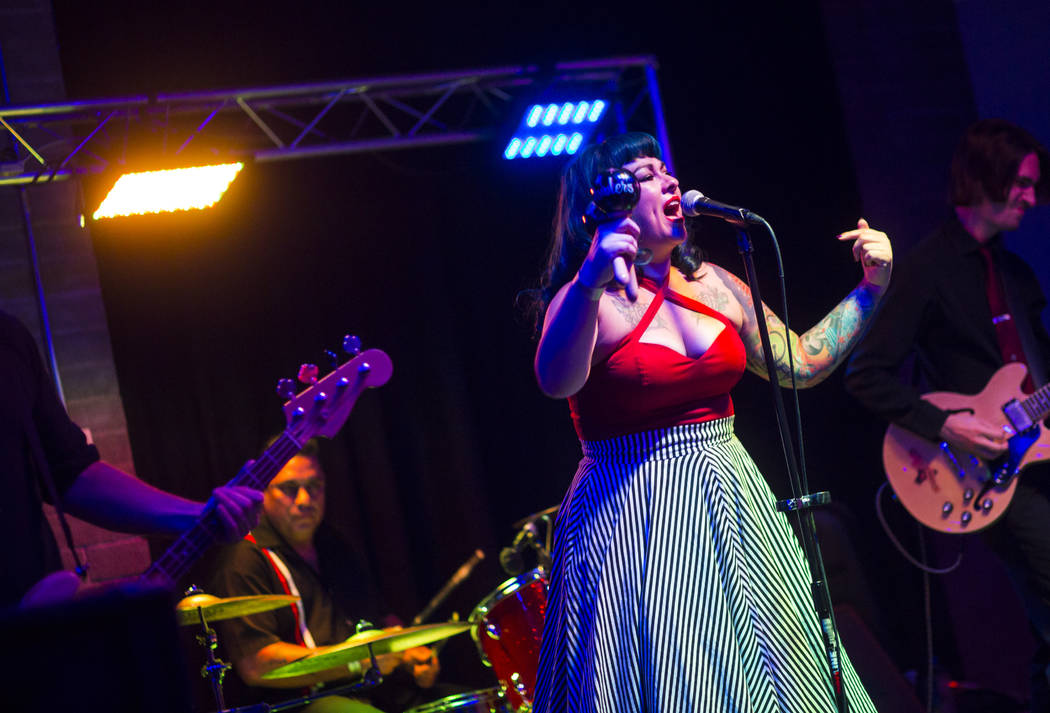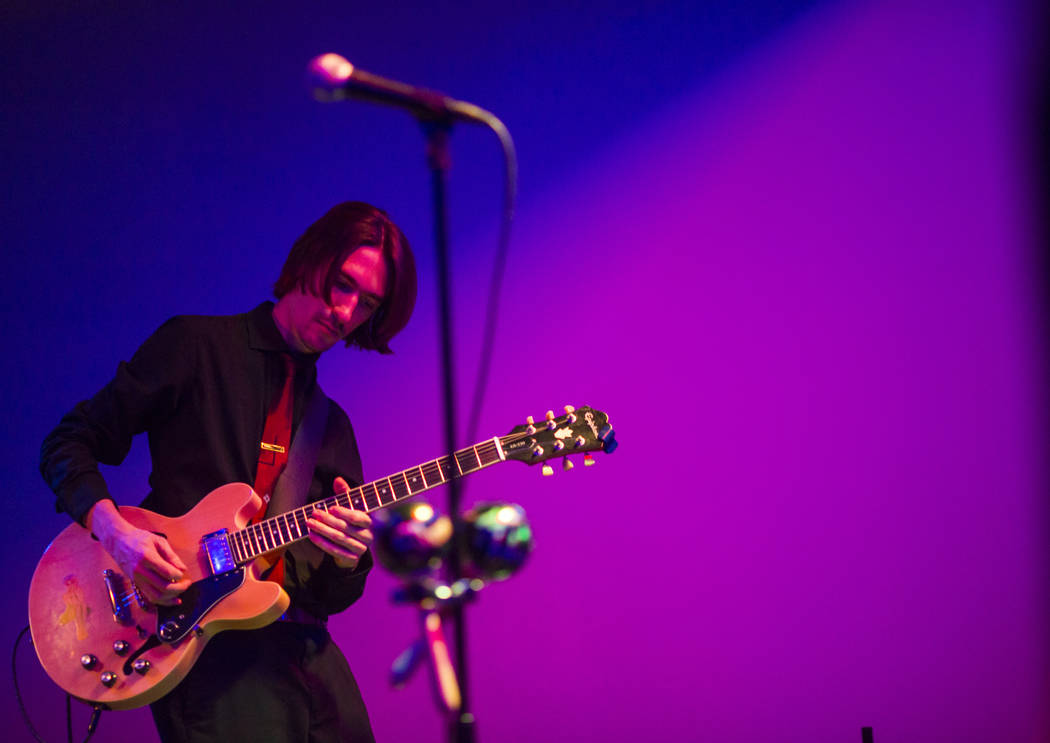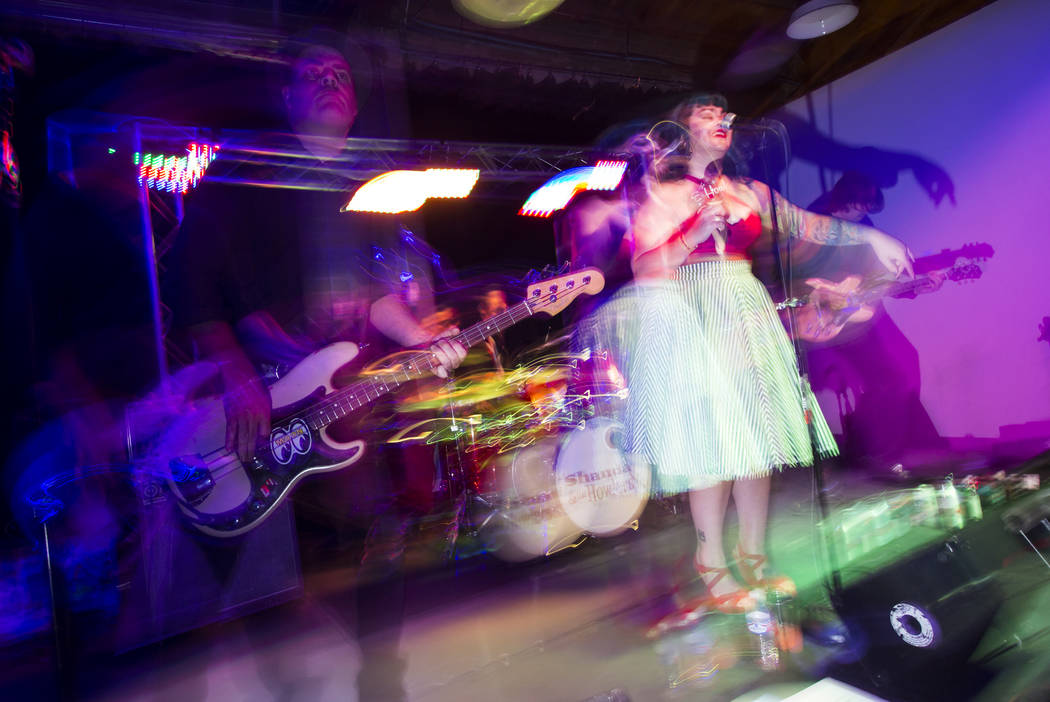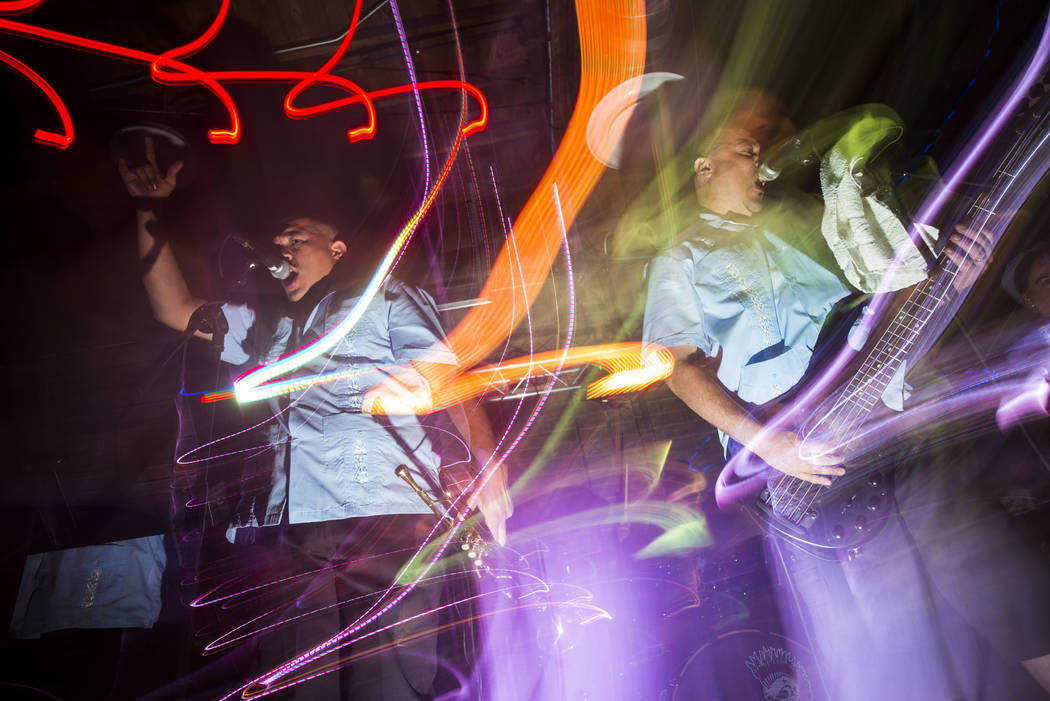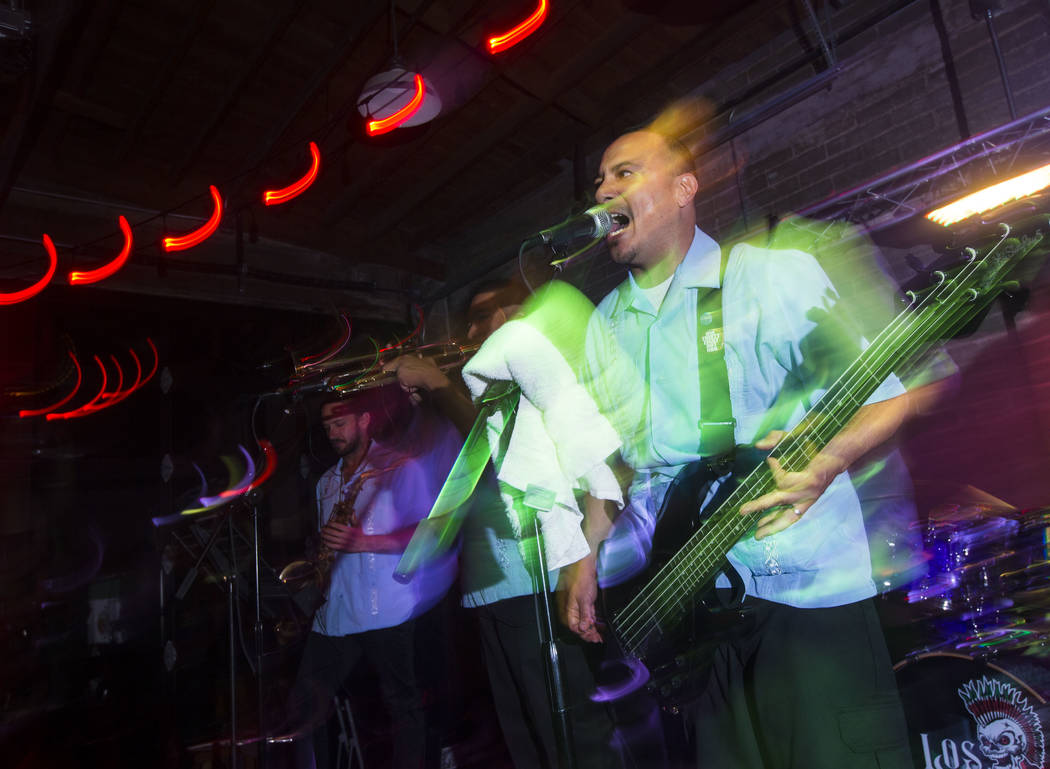 In front, it's date night.
In back, it's date-with-doom night.
It's a Wednesday evening at Cornish Pasty, the hip downtown eatery where you can score a salmon-filled pastry loaded with sauteed asparagus and happiness.
In the restaurant area, diners feast beneath brick walls and a high-vaulted ceiling, seated in wooden pews at the Church of Gourmet Meat Pockets.
To pass through the glass door behind the bar, though, is to enter a realm where ear holes are massaged in place of taste buds — and by massaged, we mean kicked down a flight of stairs, metaphorically speaking, on this night.
This modestly lit backroom has quickly become one of Vegas' most promising — and unlikely — DIY music spots, with an increasingly bustling calendar of well-curated up-and-coming touring acts and local bands from across the musical spectrum, from metal to punk to indie rock to rockabilly.
Next to a large, busy mural of gigantic combat boots and creatures with taco-shaped heads stands a well-appointed stage with a flashing lighting rig.
It's currently being commanded by Vegas hardcore punk trio Life's Torment, who generally favor short tunes posited on even shorter tempers.
Later in the evening, Oakland, California's Badr Vogu will test the mettle of the free earplugs available at the door with rasping, pointedly disagreeable doom metal whose sound is neatly encapsulated by a song title such as "Soliloquy of Belligerence."
House show upgrade
In the past, if a well-apprised underground act such as Badr Vogu came to Vegas, it would normally perform at a house show or some other DIY spot, because it's not yet able to fill a bigger club.
Sure, Vegas has a fairly robust house show circuit, and warehouse venues and art gallery-type spaces have hosted bands.
But those places tend to come and go for a number of reasons: it's hard to spread the word to anyone outside scene die-hards when you're running an off-the-grid venue; the sound and setup can be less than desired; it's not a terribly lucrative endeavor.
But Cornish Pasty has taken that underground vibe and given it much nicer digs — there are no craft brew taps at a basement show like there are here at the Pasty bar.
For one of Cornish Pasty's four partners, John Bender, this is all a labor of love.
"The music that we have playing back here is just the stuff that we like to listen to," the bearded, bespectacled Bender says as he works on adding a large black curtain to the room before the show.
Talent incubator
Cornish Pasty started putting on gigs about a year ago but has become much more active in the past five or six months. Four shows took place there the week of the Badr Vogu gig, including the venue's biggest act yet, Stray Cats drummer Slim Jim Phantom.
Bender says he wants to further develop this mix of name acts and DIY artists, a view shared by Danielle O'Hara of Nevermore Productions, one of three women who book the room.
O'Hara, who also puts on shows at the 400-capacity Backstage Bar & Billiards, sees Cornish Pasty as a potential incubator for talent.
"I love developing bands, I love developing artists in this market, and you have to have to the smaller rooms to do it," she says. "We can build here and then move up."
It helps having a venue that doesn't have to focus solely on the bottom line: The food and beverage offerings can subsidize the music.
"For us to put on a show at night, it's very low cost for us," Bender says. "The bands make a little bit of money. We make money off food and drink sales. Everyone leaves happy without having to deal with a whole lot of money invested."
Speaking of which, O'Hara says Cornish Pasty is thinking of comping diners to shows, potentially setting up a novel way of burning off those pasty calories.
"You can get full," she says, "and then get in the pit."
Contact Jason Bracelin at jbracelin@reviewjournal.com or 702-383-0476. Follow @JasonBracelin on Twitter.