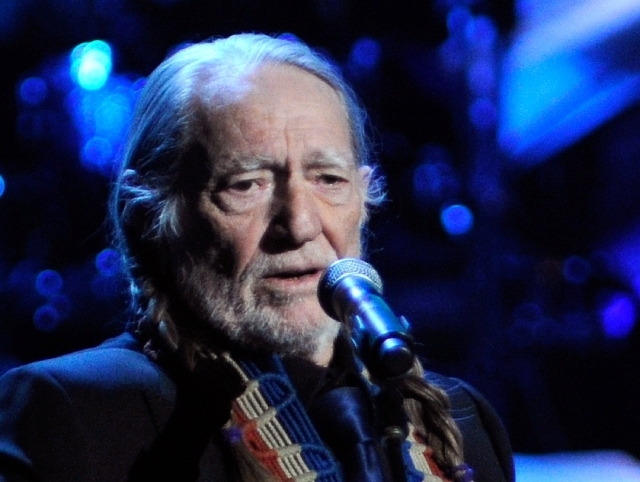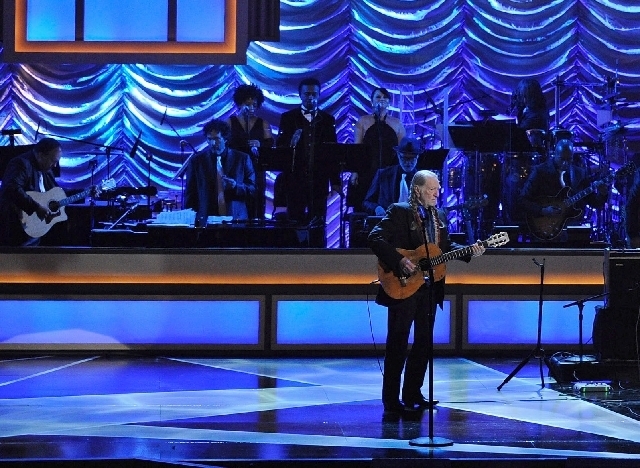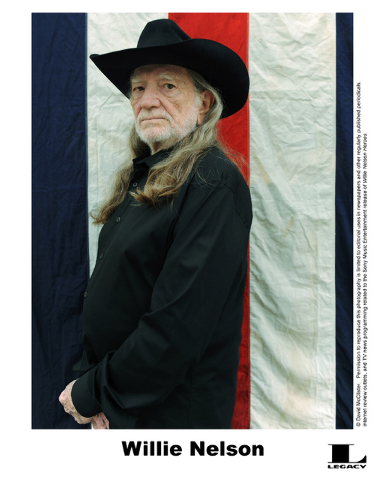 "Record people nowadays keep spinnin 'round and 'round
Songs about the back roads they never have been down.
They go and call it country, but that ain't the way it sounds.
It's enough to make a renegade want to terrorize the town."
The song's "Hard to Be An Outlaw," voiced by a true one.
Willie Nelson.
Is there a performer alive who simultaneously defines and subverts a genre of music quite like Nelson does country?
The lyric above, taken from Nelson's latest studio record, "Band of Brothers," released in June, is a little ironic, in that it paints Nelson as something of a traditionalist, a man who chafes at what country music has become — at least the stuff that gets played on the radio these days.
In this case, Nelson would have to be one of the all-time most nontraditional traditionalists.
After all, it was Nelson who left Nashville, Tenn., in the early '70s after getting fed up with banging his head against the country music industry's narrow artistic constraints, moved to Austin, Texas, partied with hippies and bohemes and emerged as the whiskered face of the then-burgeoning outlaw country movement alongside Waylon Jennings.
He directly challenged what it meant to be a country music artist, choosing to define things on his own terms.
Country music, as Nelson would have it, became kind of like punk rock when it emerged a few years later — less about a sound than an attitude, a way of life, an identity.
Superficially, then, Nelson doesn't have much in common with contemporary stars such as Luke Bryan, Florida Georgia Line or Jason Aldean, but on a deeper level he does: For better or worse, those acts are reimagining country, incorporating new sounds (arena rock, hip-hop, even touches of electronic dance music) and agitating purists.
Nelson did all those things decades ago — and was among the very first to do so.
His influence has become so vast that it even extends to artist who aren't directly influenced by him soundwise because he changed the very way country music viewed itself.
All these years later, look at what an outlier Nelson remains in a genre he's helped shape.
He's cut a blues album with Wynton Marsalis, rapped with Snoop Dogg, founded his own biofuel company to run his tour bus on vegetable oil, had cameos in cult stoner flicks ("Half Baked") and is the only musician to ever be inducted into the National Agricultural Hall of Fame.
He wrote his first song when he was 7 years old, performed with Bob Wills at 13 and released nearly 70 studio albums.
He's served in the Air Force and worked as a cotton picker, saddle maker and Bible salesman.
All these life experiences are embedded in "Band of Brothers," a personal, poignant record on which Nelson sheds a few tears, has way more laughs and stands firm and defiant in the face of mortality.
"White lightning is the horse I ride pedal to the floor / He blows hot from his nostrils and runs like Man-O-War," Nelson sings on "Outlaw," his voice warm, his passions hot. "Someday we both may wind up in some junkyard on the side / Until that day you bet your ass we're gonna win that ride."
At 81 years old, you'd expect Nelson to do plenty of reflecting on "Brothers," but really, that's not what the record is about.
He views the past as a smoke ring, something that manifests itself briefly and then it's gone.
Mostly, "Brothers" is a forward-looking album.
So, what lies ahead?
Whatever trouble country music's greatest insurgent chooses to make next.
"We are a band of brothers and sisters and whatever / On a mission to break all the rules," he sings on "Band of Brothers." "I know you love me, 'cause I love you too, but you can't tell me what to do."
Contact reporter Jason Bracelin at jbracelin@reviewjournal.com or 702-383-0476. Follow on Twitter @JasonBracelin.
Preview
Willie Nelson & Family
7:30 p.m. Jan. 9-10
House of Blues at Mandalay Bay, 3950 Las Vegas Blvd. South
$55-$110.50 (702-632-7600)