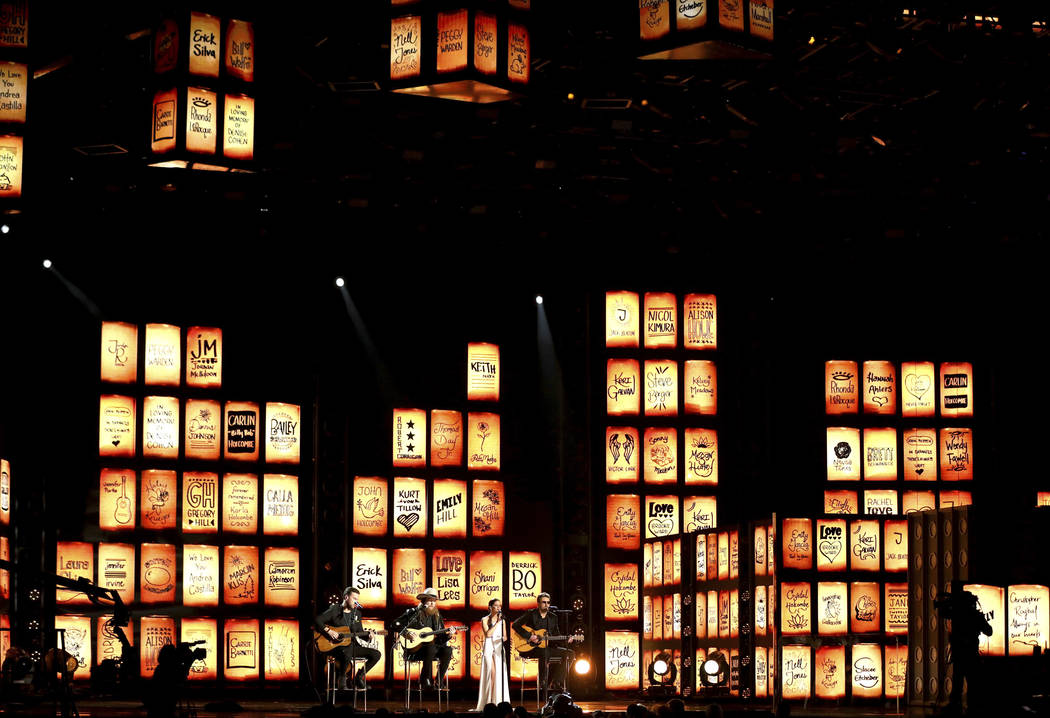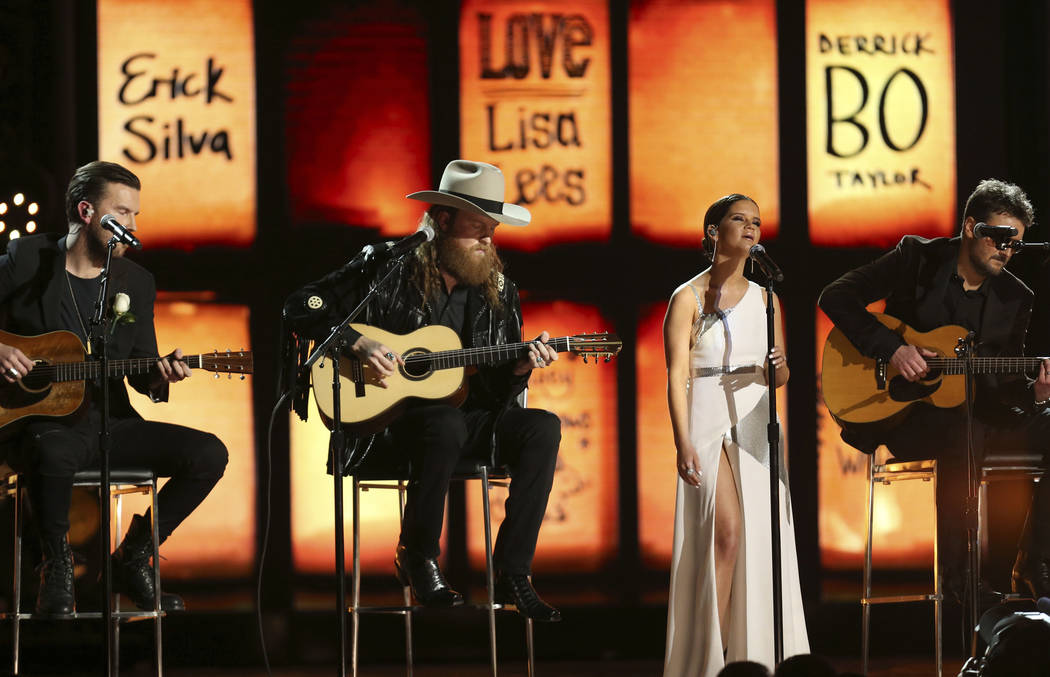 NEW YORK — Country music stars Maren Morris, Eric Church and Brothers Osborne honored victims killed at the Las Vegas Strip shooting during their performance Sunday night at the Grammy Awards at Madison Square Garden.
They delivered a moving performance of Eric Clapton's Grammy-winning classic "Tears in Heaven" during the 60th annual show.
"All of country music was reminded in the most tragic way then connection we share with fans and the loving power that music will always provide," said Eric Church who seemed to struggle to speak.
"Tears in Heaven," which won three Grammys in 1993 including record and song of the year, was written after Clapton's four-year-old son died in 1991 after falling out of a high-rise window.
Behind them the names of the victims of the attacks were written on panels. The touching tribute was handled tenderly between singer TJ Osborne's soulful baritone, Morris' Texas twang and Church's forceful singing, although a bad microphone made much of Morris' intro before the song unintelligible.
"The painful truth is that this year in just those two events 81 music lovers, just like us, went out to enjoy a night of music and never came back home," Morris said.
The artists also paid tribute to the 22 people killed in a bombing outside an Ariana Grande concert in Manchester, England, in May.
Morris, Church and Brothers Osborne were performers at the Route 91 Harvest festival on Oct. 1 where a gunman opened fire on fans, killing 58 and injuring hundreds more.
The shooting in Las Vegas was the deadliest mass shooting in U.S. modern history.
Church headlined the first night of the festival, which was the last night of his tour. A gunman perched in a window at the Mandalay Bay resort and casino overlooking the outdoor festival opened fire on the crowd during the final night of the festival as Jason Aldean was performing.
"In all honesty, there's not a day that goes by since that day that I have not thought of it and thought of the people and the victims," Church told The Associated Press in a mid-January interview. "That being our last show of the year, I took it in differently than I have maybe taken in other shows. I savored it. I remember everything about it."