Country58 concert sounds notes of revelry, remembrance in Henderson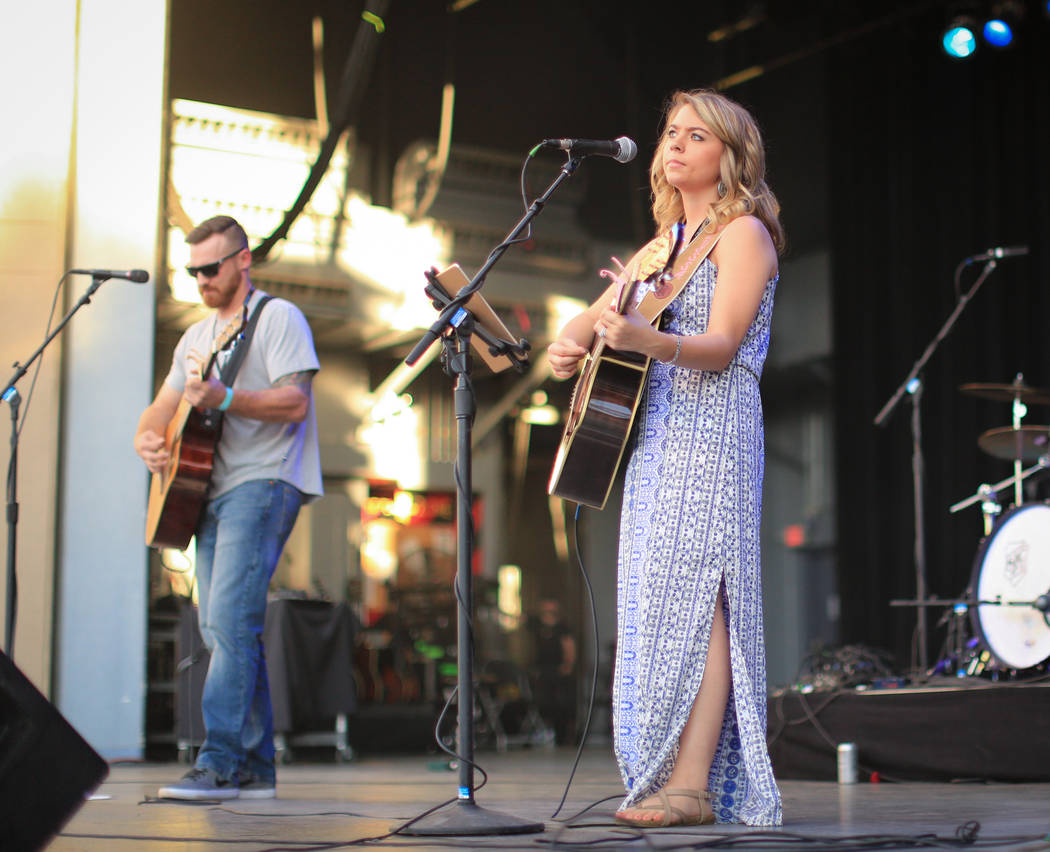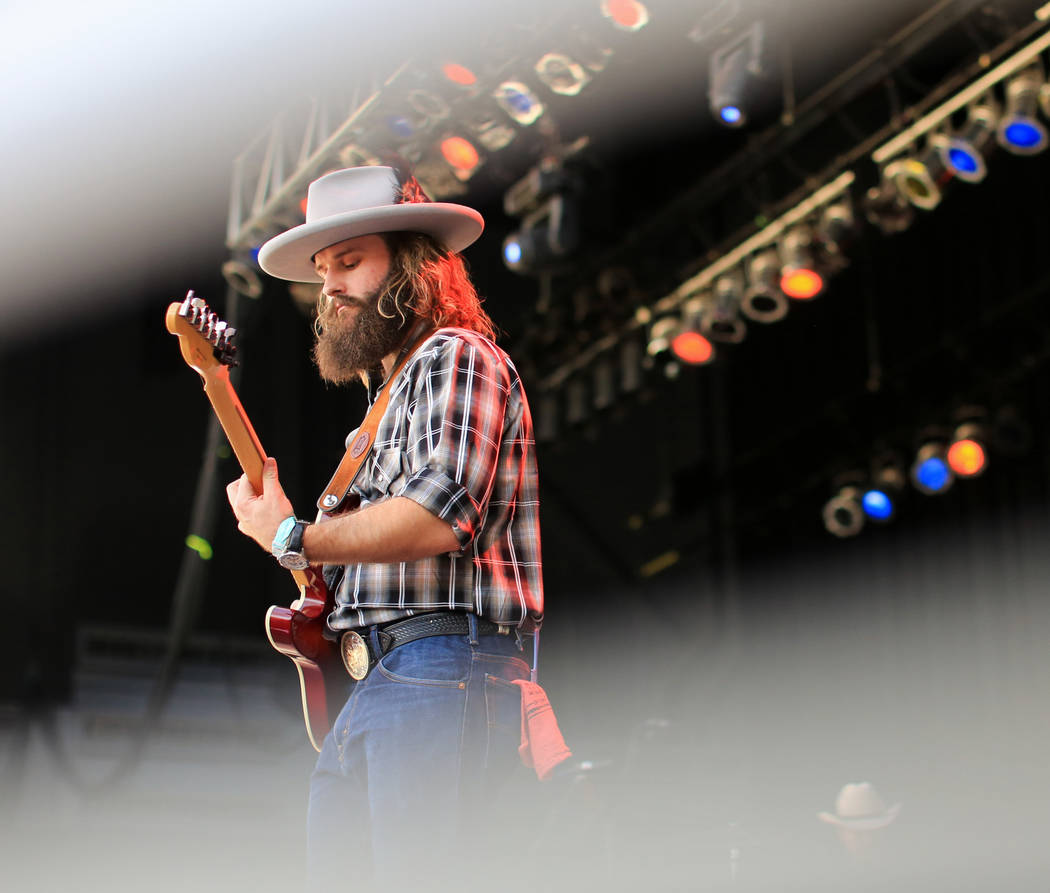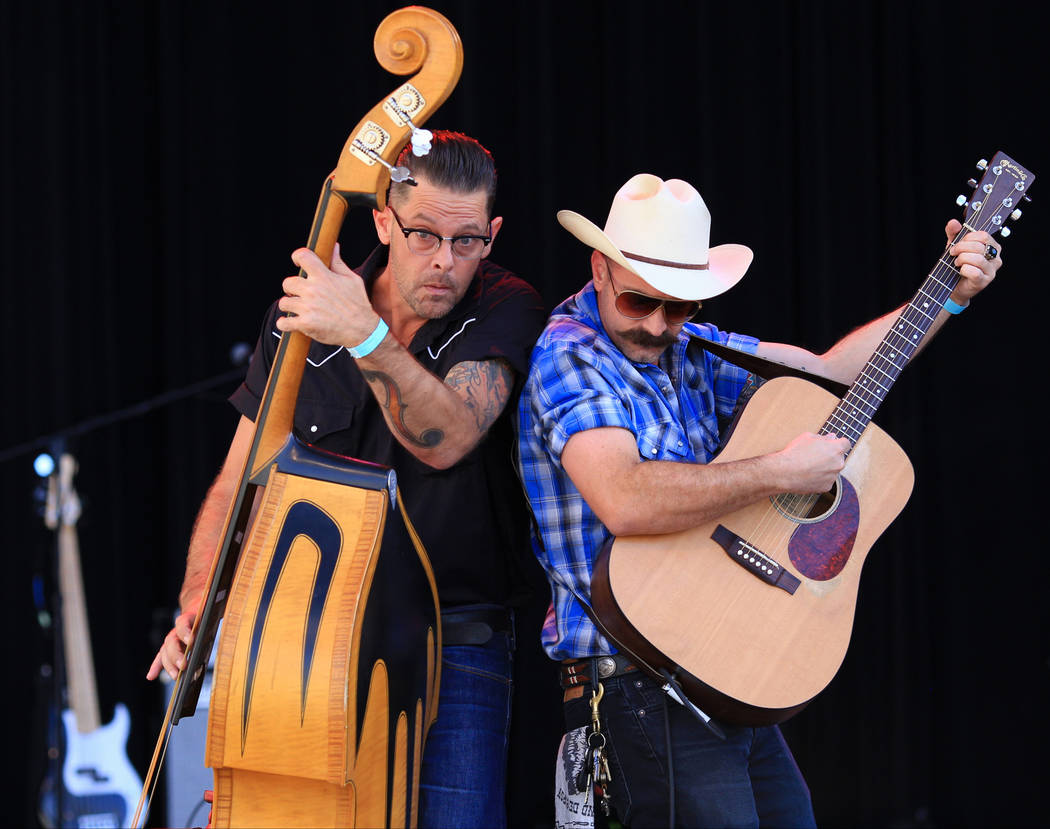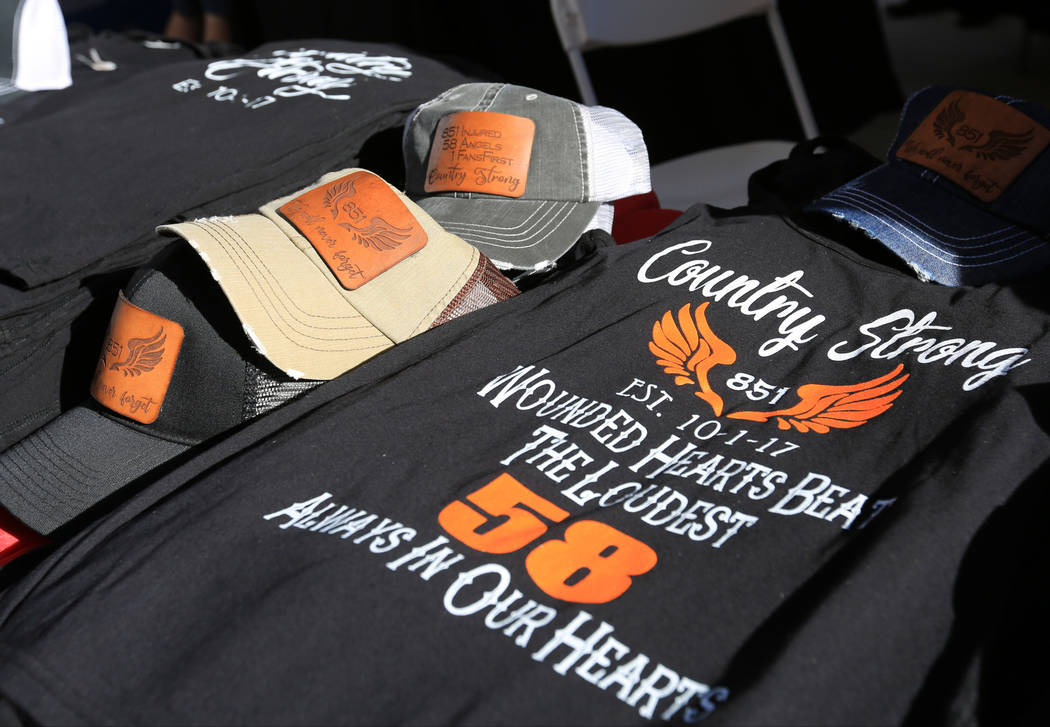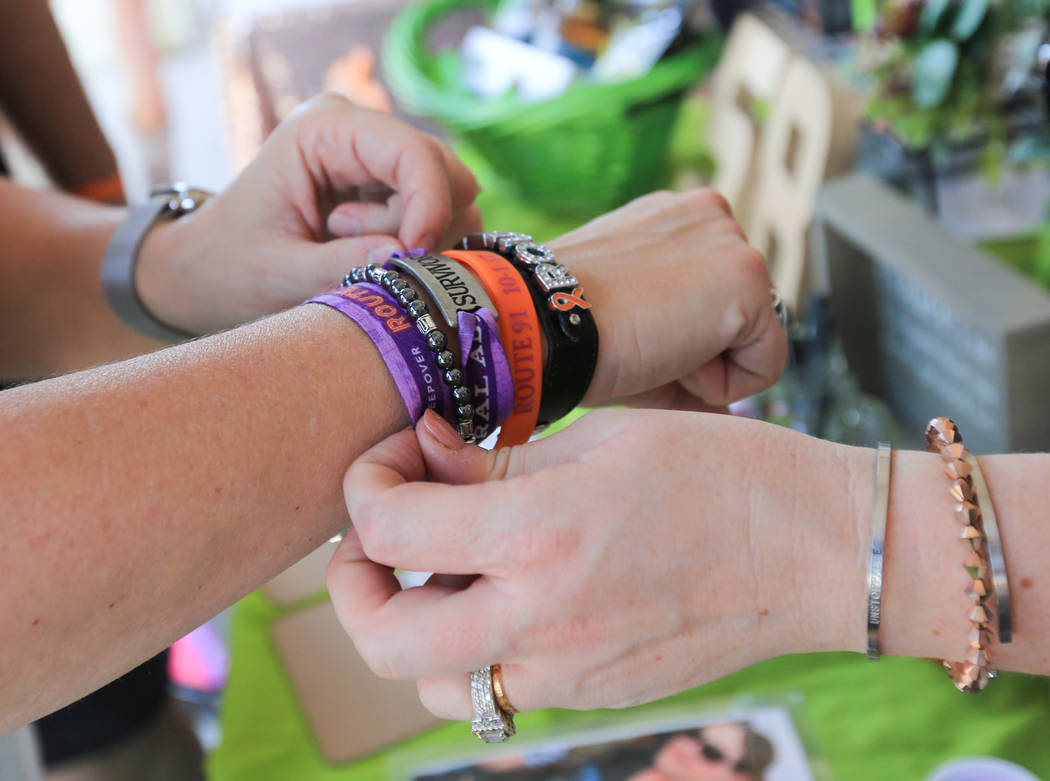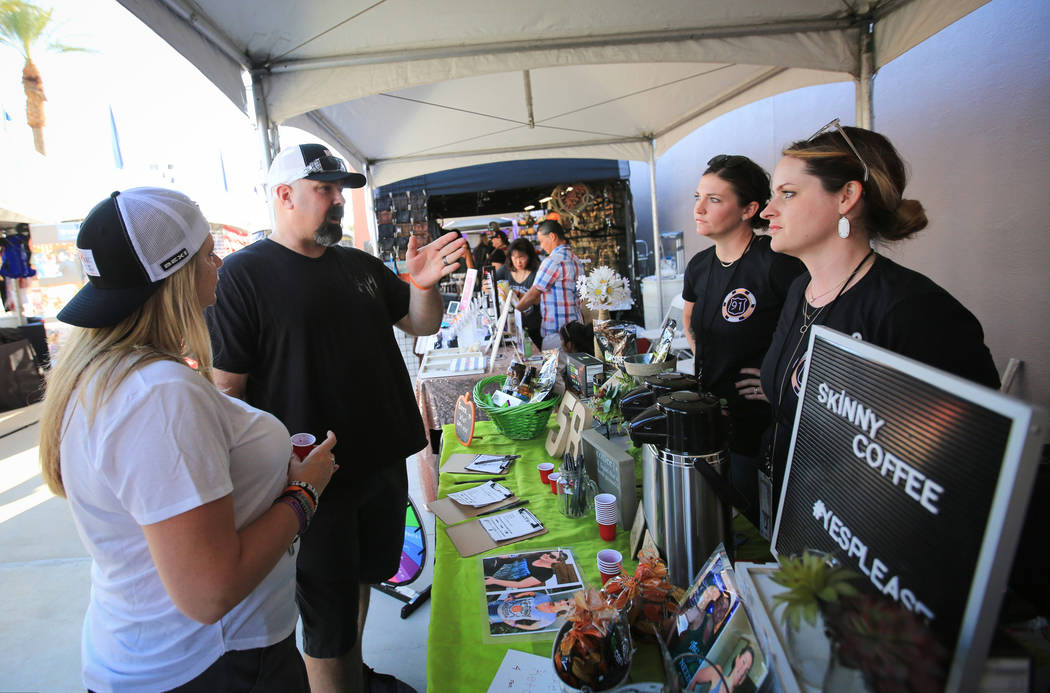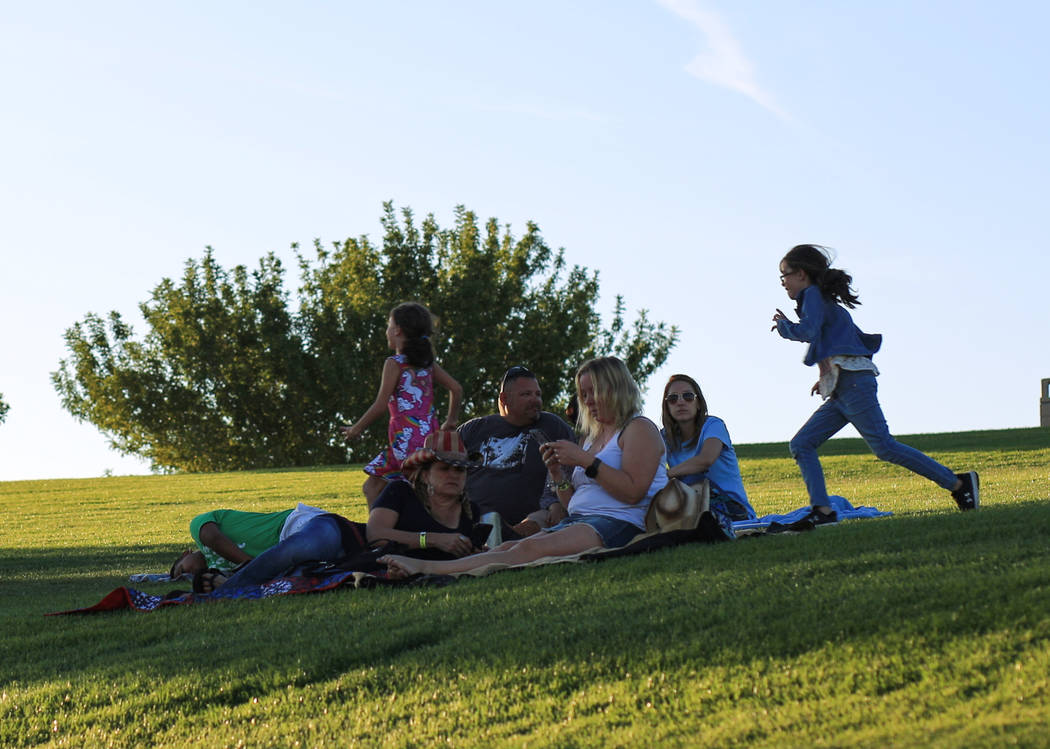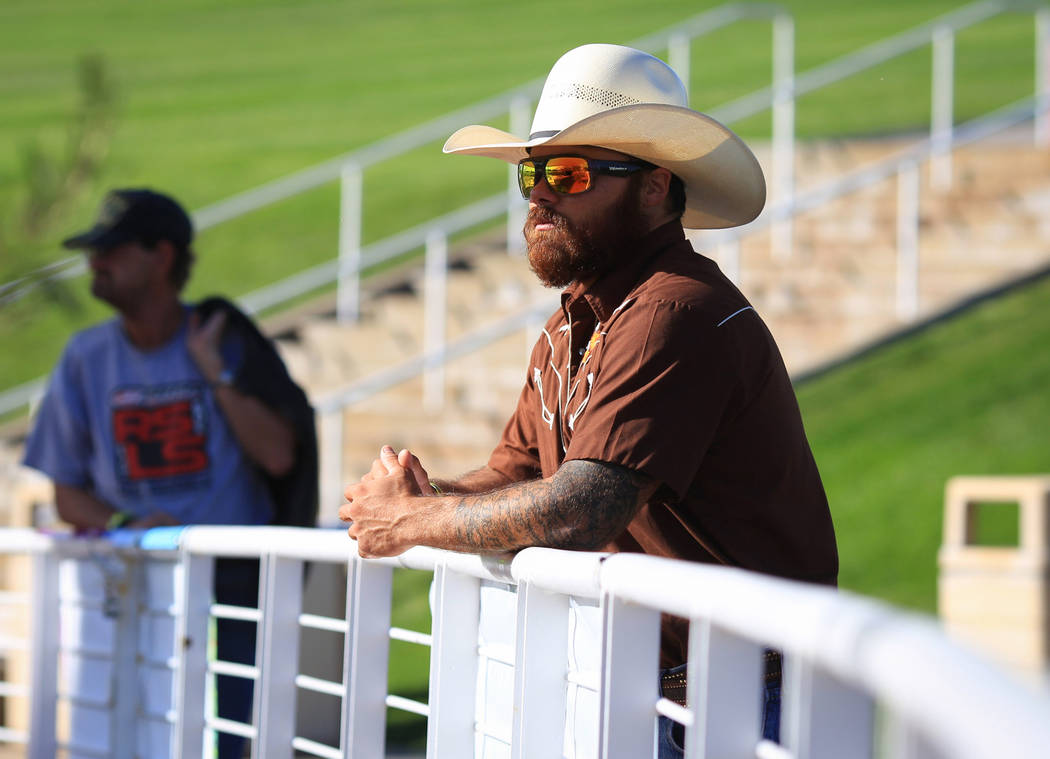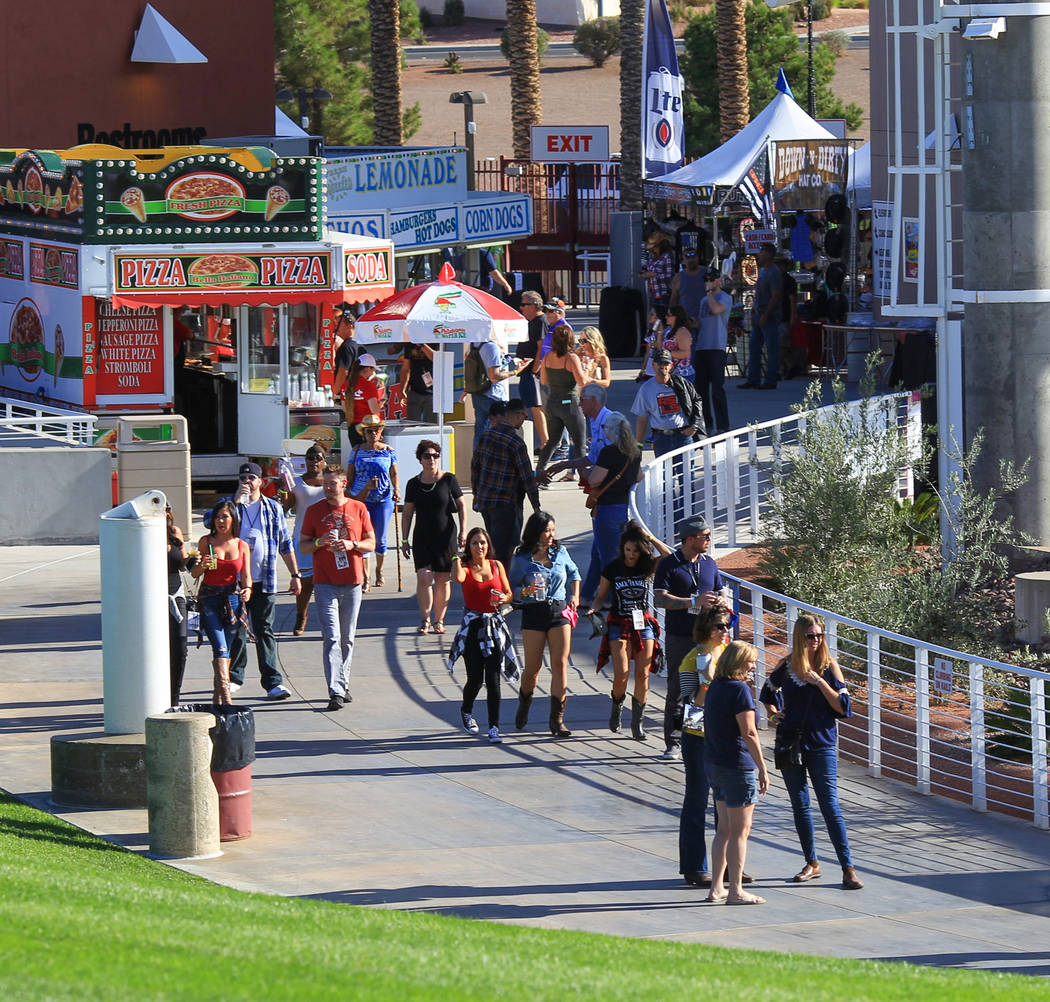 The sun, the sentiment blazed in unison.
It was a bit past 1:30 p.m. on a sweltering Saturday afternoon, and the woman on stage was defining the day in song.
"I'm pickin' up and I'm pressin' on, 'cause I refuse to shatter," rootsy singer Alyssa Oeder promised in a plaintive acoustic number.
And that's really what Country58 was all about.
A new music festival that debuted Saturday at the Henderson Pavilion, the benefit concert was founded by 1 October survivors, taking its name from the number of lives lost in the tragedy, with proceeds going to organizations such as the National Compassion Fund and Children of the 58 Foundation.
"It's honoring the 58 victims and what happened on October 1, which we'll never forget," explained singer Sierra Black, who opened the day with a rendition of "The Star-Spangled Banner." "Having this event here is having a place where people can come and enjoy country music, because it's obvious that people still to want to listen to it, they want to sing along and have a good time."
To Black's point, the show was not a solemn, mournful affair, but the opposite: a lively, music-fueled gathering where youngsters rolled down the grassy amphitheater lawn as their parents sampled craft tequilas.
There were far more smiles than tears, which was the point.
"We just wanted to come and celebrate the cause," said Las Vegas native April Hannewald, who attended the Route 91 Harvest festival multiple times including last year, though she didn't go to the Oct. 1 show. "I'm just hoping that it takes off, because it's sad that the Route 91 festival just went away. We can't have a festival in Vegas because of what happened? It's a nasty thing that happened, but we can't let the bad guys dictate our lives."
In the vendor area, commemorative merchandise was sold, with T-shirts bearing slogans such as "I am not what happened to me, I am what I choose to become" and "Wounded hearts beat the loudest."
Some booths were staffed by survivors.
"For me, the best part is just meeting up with other survivors, the people that we're grateful to get to hug and meet in person," said Janny Copeland, a survivor from Chandler, Arizona who worked at a keto coffee booth. "We've become quite the tight-knit community since then, so any time we get to be around other survivors and say, 'I'm glad you're here,' it's pretty awesome. I think we're all on the same page with music being healing and just celebrating that we're here."
There's that word again, "celebrate."
It was voiced throughout the day.
"We're coming together to celebrate music as a community," announced Elvis Monroe guitarist Ben Carey from the stage early in the day, emceeing the show before performing later in the evening.
That the festival was launched by 1 October survivors wasn't lost on the crowd — here, revelry was tempered by remembrance.
"I can't even begin to imagine the trauma that they experienced and are going to live with the rest of their lives," said Frank Torres, a former professional bull rider who lives in Henderson. "For them to come out and put on a show for people, I really believe it's music as a message."
"It's awesome that they came together," he added. "They didn't let that defeat them."
Contact Jason Bracelin at jbracelin@reviewjournal.com or 702-383-0476. Follow @JasonBracelin on Twitter.