Craig Knight of 'Power 88' brings old school hip-hop to Las Vegas
January 9, 2017 - 5:27 pm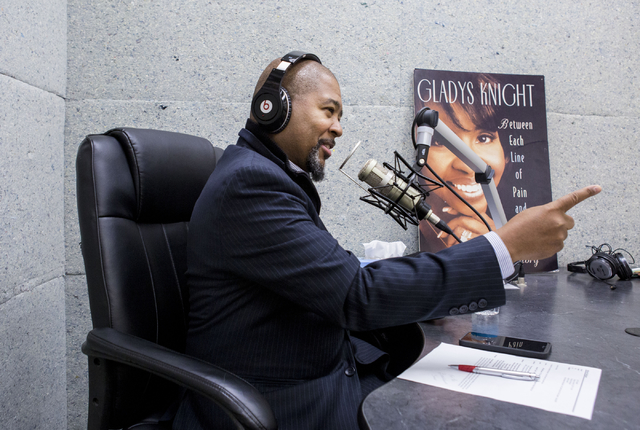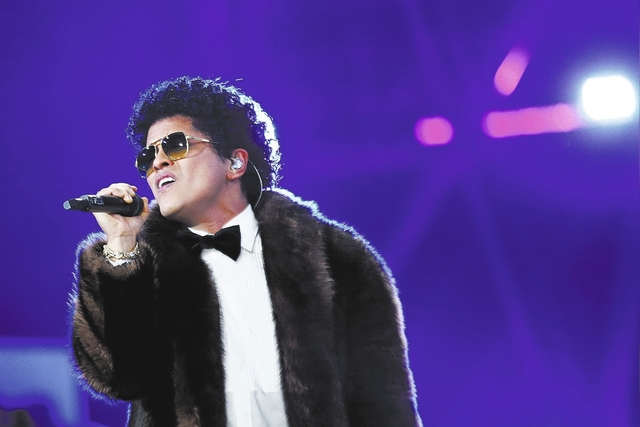 Vegas Voices is a weekly question-and-answer series featuring notable Las Vegans.
Craig Knight has never been far from a turntable.
"My first interest was DJing. My dad bought me my first pair of turntables in 1977," says the 52-year-old son of Gladys Knight's brother and main Pip, Merald "Bubba" Knight.
When he came to Las Vegas from the Bronx as a teen, Craig was a pied piper of early hip-hop.
"The hip-hop culture of the time, the world didn't know about it yet, but it was in the Bronx area of New York. That's what inspired me," he says. "I got to see some of the great groups before anybody knew about them, like Grandmaster Flash and Afrika Bambaataa. I lived down the street from the Funky Four Plus One.
"When I moved to Vegas and it wasn't quite here yet, until the Sugarhill Gang came out (with "Rapper's Delight" in 1979), and then I was like, 'I know about all that.' So I got a pair of turntables and started DJing."
Since its low-power origins in a shopping center on West Owens Avenue in 1977, KCEP-FM, 88.1 — aka "Power 88," or "The People's Station" — has been the voice of Las Vegas' black community, with a unique mix of public affairs programming and music (once of its day, now leaning more "old school").
Knight interned at KCEP and ended up as the station's general manager about 10 years ago, bringing his experience and casino contacts from a commercial station ("V108") that switched from an urban format to rock.
For most of its life, KCEP has been synonymous with the 1923 Westside School and Campus, 330 W. Washington Ave. (a year ago, it expanded into the adjacent 1948 addition). We sat down with Knight to talk about how the station's role is changing as its listenership expands from a once-segregated neighborhood to the infinity of cyberspace.
R-J: When your aunt and your dad moved here in the '70s, it was fairly unusual for stars at their level to live here, versus just coming in to perform. When did you get here? And what was it like to have such a famous family in a much-smaller Las Vegas?
Knight:My mom raised me for the most part because my dad traveled so much. They were separated but always had a true friendship and respected each other. I visited him here in the summers of '78 and '79, and by the summer of '80 I decided to stay. I really liked it. Growing up in New York, everything was congested and noisy. When I used to visit Vegas, the mountains were, like, beautiful. It was just so laid-back and spread out.
The school I was zoned for in the Bronx wasn't a great school, so I went to Bishop Gorman. I never promoted (the family connection) because you don't know if someone is genuinely trying to be your friend. But Gorman was a great experience, because just about everyone there, their parents were somebody or did something. The Herbst family, the Gaughan family. I think Steve Wynn's daughter Kevyn was in my class (of 1983). So it wasn't a big deal.
R-J: KCEP has always been so tied to this neighborhood, but now it's a good thing that neither the station's signal nor its listeners are bound to this neighborhood. And yet the station seems to retain the same character, and the same mix of music and public affairs talk. How do you manage that?
Knight:My thing when I first got here was to improve the brand. And to expand the brand. Some local people, they're so passionate about this station and so afraid of losing it. People kind of fear that: 'You're gonna leave us.' That's not the case.
We're still a community station and our job is to service the community. That doesn't change. It's just that the community isn't in a specific area.
In 2009, we were able to get a matching grant to transition the station from analog to digital. Before we went digital, if it was a windy day it was hard to hear us. If it rained too hard, it was hard to hear us.
Now we have listeners from all over. What's so unique about KCEP being in Las Vegas is that people come from all walks of life and all around the world. Once they find us and they love what we do, they take us with them and listen on our app or tuneinradio.com. We have people who listen and contribute to our membership drive from New Zealand and Africa. This station has come such a long way, from just being 10,000 watts on the Westside to being global.
R-J: But at the same time, Latinos are more the city's majority minority. And the same technology that makes your station so available also offers all those iHeart stations around the country, and things like Spotify, where you can create your own playlists. How do you compete or adapt to that?
Knight: That's where the public affairs come in. Anything new, everyone gets excited. But when the honeymoon's over and reality sets in? (He laughs.) It's like, 'I don't know what's going on in my own city.' Being all isolated on satellite radio or building my own playlist, I don't know where the next party or concert or town hall meeting is.
R-J: Hasn't Clark County Commissioner Lawrence Weekly set some kind of record for how many years he's had a show?
Knight: Long before I came along, he was an intern here (and by 1991, the station's community affairs director). He's been doing 'Straight Talk' every Saturday at 10 a.m. It's good for him because it gives him a chance to connect with the community. It's not so serious. He has a serious job during the week. Saturday is therapeutic for him because he can be himself.
R-J: You co-host 'The Breakdown,' where I heard you talk about a police recruitment job fair. You told listeners that if you want police officers who "look like us," they need to do something about it.
Knight: We are a great liaison between law enforcement and the community. I know both sides. I can sympathize and empathize with both sides. We've become a happy medium for both sides to try to make this relationship work. Other (police) departments from other cities come to see what Metro is doing. At the end of the day, the radio station plays a key role in that. We wanted to break down stereotypes of law enforcement and community by having on officers from Metro, Henderson and North Las Vegas.
R-J: For years, the KCEP saga was about struggling to stay on the air. In 1983, it went off the air for six months, and in 1991 there was a big benefit concert to upgrade the 10,000-watt signal. How are things now?
Knight: We still have our challenges. It's better than it's been, but it hasn't ever really reached that plateau of being OK. We still have to be creative. Underwriting is our biggest contributor to our revenue. We have to do membership drives and be creative and do ticketed-typed events. We have to do it to make up for what we don't get from the Corporation for Public Broadcasting.
We're not where I would like to be, and we still have some DJs on stipends. We can't pay everyone hourly, or what they're worth. But we're always ahead enough that it's not check to check, or drive to drive.
All of us at least wear two or three hats. I wear the most hats. About 12 hats.
Read more from Mike Weatherford at reviewjournal.com. Contact him at mweatherford@reviewjournal.com and follow @Mikeweatherford on Twitter.