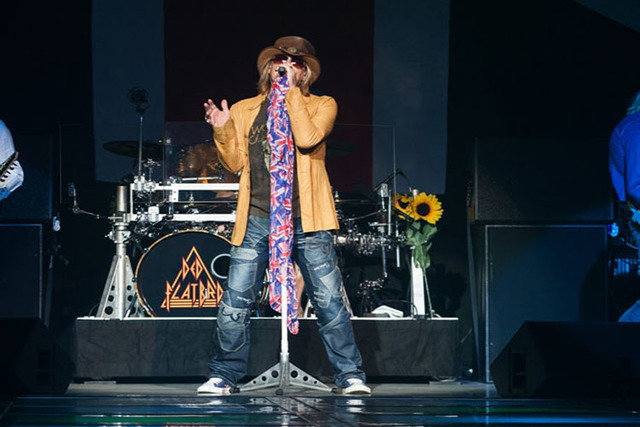 Currently on the road with Kiss, Def Leppard have signified their intent to return for a second residency at The Joint at the Hard Rock Hotel in the wake of their tour mates recently announcing their own extended engagement at the venue.
In a radio interview with WKGR-FM, 98.7 in West Palm Beach, Fla., Def Leppard frontman Joe Elliott spoke about the band's plan to follow up their "Viva! Hysteria!" shows at the Hard Rock last spring with a production built around the group's breakout 1983 album "Pyromania."
The concerts would tentatively take place around November 2015.
"Yes, we are gonna go back and probably do 'Viva! Pyromania,' " Elliott said. "But it'll not be (until) towards the end of next year, because we've got a new record in the making."
Def Leppard's proposed return to The Joint follows in the wake of fellow rockers Motley Crue and Gun N' Roses doing the same after also notching successful residencies at the venue.
Contact reporter Jason Bracelin at jbracelin@reviewjournal.com or 702-383-0476. Follow on Twitter @JasonBracelin.