Downtown Project CEO sheds light on Bunkhouse closure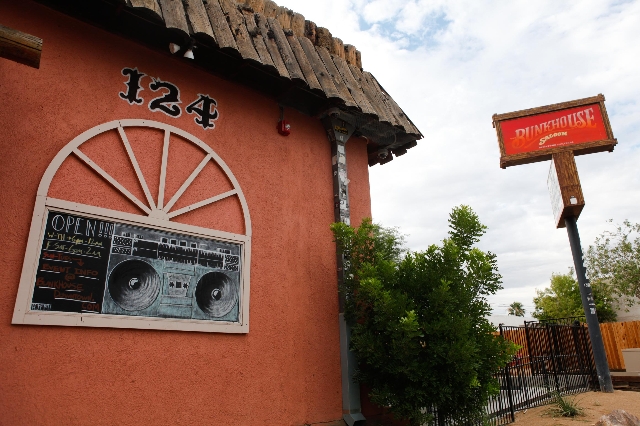 Monday's news that the Bunkhouse Saloon had closed seemed about as arbitrary as it was abrupt. Aside from a short message posted to the venue'€™s Facebook page, and an equally brief statement issued by Mark Rowland, chief executive officer of Downtown Project Ventures, which owns the property and assets at 124 S. 11th St., there was no reason given for the closure.
The general assumption was that the premature closure of the property €(which celebrated its grand reopening less than a year ago) was ultimately prompted by profitability. Turns out, that inference was essentially right on the money, according to Rowland.
"We all loved the venue itself," Rowland said Tuesday, "but suddenly, when you're looking at a business and you're trying to make things sustainable, when the revenues don'€™t exceed the cost, then you'€™ve got to fund the losses, and it just got to a point where we realized that the current concept at this current time just wasn't working.
"And what you do in that situation is you either put your hand in your pocket even deeper and pull out more money to keep something going, or alternatively, you say, 'Well, maybe this isn'€™t the right time. Maybe this isn't the right concept right now.' "
Despite how it sounds, though, Rowland says the Downtown Project wasn't the driving force behind the decision. Rather it was Corner Bar Management, which took over operations of the Bunkhouse in February, which opted out.
"I can'€™t really comment," Rowland said when asked why the closure was so abrupt. "It wasn't my company that was actually operating it. So I can'€™t really comment on exactly what the reasons were. But what I can tell you is that the concept that it was just wasn't working."
"The business wasn't sustainable," he added. "And when the business isn'€™t sustainable, and when the operator can't fund it, then the landlord acts like any landlord would we're not your typical landlord, by any stretch of the imagination; we do a lot in the community and for the community. We'€™re not just looking to make money.
"But there comes a time when you'€™ve just got to look at reality and go, 'Enough'€™s enough.' Even though we tried our hardest, the team tried their hardest; there'€™s a lot of passion and effort and blood, sweat and tears went into that venue, but if it's not sustainable, you really just need to look at that and make a decision accordingly.
Efforts to reach Corner Bar Management for comment were unsuccessful. The company's partners also own and/or manage the Commonwealth, BLVD and Itsy Bitsy, among other properties.
According to Rowland, the Downtown Project hasn'€™t given up on the space. Right now, in fact, it'€™s in talks with another group to take over the property and manage it with a slightly different concept. Since reopening last fall, the primary focus of the Bunkhouse Saloon has been music, while food and drinks have essentially served as a supplemental offering. Whereas the Downtown Project'€™s prospective new partners (who are engaged in serious talks with the Downtown Project)€" will shift that paradigm to focus less on music and more on food and drink.
"Right now, it'€™s the opposite," Rowland points out. "We have a business that was relying on the revenues from live music, but then when live music wasn't there, there was no supplementary revenue. The place was open, there were teams there, there were people working in the kitchen, there were people working in the bar, we had security.
"It'€™s probably going to be more, I would say, I know you'€™re a lot more articulate than I am about music venues,€" but from my mind, let'€™s just say we had a concept that was a live music venue, which also did some food and beverage. Maybe what we needed at this moment in time was sort of a food and beverage/bar concept that also did live music."
Rowland says the Downtown Project was hoping to have a deal done before the announcement came Monday, but that obviously didn'€™t happen. But he hopes to have a deal in place that he can announce within the next few weeks.
In the meantime, Rowland confirmed that Ticket Fly will be handling refunds for those with tickets to shows that have been canceled. And talent buyer Mike Henry is also on the case, reaching out to all of the national bands that were booked in an effort to help find alternate venues. Likewise, Henry is working hard with all of the local bands to help get their canceled Bunkhouse dates scheduled in other rooms.
Read more from Dave Herrera at bestoflasvegas.com. Contact him at dherrera@reviewjournal.com.