Earth, Wind & Fire, Commodores among acts bringing funk to Justin Timberlake benefit
September 30, 2011 - 1:15 am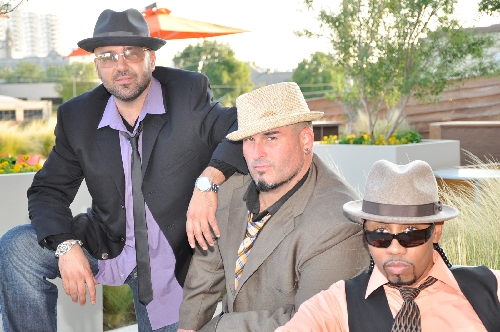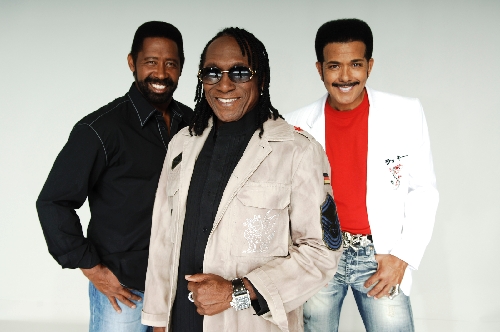 Grandma's mustache, Bigfoot's junk, the leftover food chunks in Grizzly Adams' beard, Justin Timberlake's upcoming benefit concert for Shriners Hospitals for Children.
What do all these things have in common?
They're all funky. And old school.
But just how funky and old school is the "Justin Timberlake and Friends Old School Jam" actually going to be?
Let's take a look at some of the lineup and see, shall we?
EARTH, WIND & FIRE
Old-school bona fides: When it comes to funk, this bunch is as elemental as their handle implies. In their 42-year career, Earth, Wind & Fire have conjured more sweat than summertime, final exams, pregnancy tests and all the world's rain forests combined with their often jazzy, crack-boom-bam! jams.
Key lyric: "You're a shining star / No matter who you are / Shining bright to see / What you could truly be." — "Shining Star."
As funky as: Morning breath.
COMMODORES
Old-school bona fides: If you're a child of the '70s or early '80s, chances are solid that you exist because of the Commodores' window-steamin' ballads such as "Easy" and "Three Times a Lady," as they're the sound of bedsprings getting overworked like DMX's parole officer.
Key lyric: "I'm easy like Sunday mooooooooorning." — "Easy."
As funky as: The wet spot on the bed after, well, you know.
VANILLA ICE
Old-school bona fides: Word to your mother, one Robert Van Winkle was the first rapper to score a No. 1 hit on the Billboard pop charts with "Ice Ice Baby," a song that proved once and for all that white people could be as cool as black people. Or not. Either way, it launched Van Winkle's thespian career, and thankfully so, as he totally made "Teenage Mutant Turtles 2: The Secret of the Ooze."
Key lyric: "Rollin' in my 5.0 / With my rag-top down so my hair can blow / The girlies on standby waving just to say 'hi' / Did you stop? No, I just drove by." — "Ice Ice Baby."
As funky as: An onion sandwich.
TURBO B
Old-school bona fides: Three decades ago, German Eurodance crew Snap!, then fronted by American rapper Turbo B, notched the crossover electro pop hit "The Power," a song that took house-music influences to the mainstream and has since inspired more cardio workouts than regrettable late-night burrito binges. True story: Earlier in the year, a shopping mall in Seoul, South Korea, was shaken violently for 10 minutes and eventually evacuated as a result of close to 20 people performing Tae Bo to the tune in unison. Now that's power, dudes.
Key lyric: "I got the power!" — "The Power"
As funky as: Toe jam.
SUGARHILL GANG
Old-school bona fides: In 1979, they scored the first hip-hop hit with "Rapper's Delight," still the official anthem at every roller-skating rink. Only one out of every 1,367,894,345 humans can rhyme along to this song and not sound like Steve Urkel. Seriously, this tune has caused more sprained tongues than the NFL has strained groins.
Key lyric: "I said a hip hop the hippie the hippie / To the hip hip hop, a you don't stop / The rock it to the bang bang boogie say up jumped the boogie / To the rhythm of the boogie, the beat." — "Rapper's Delight."
As funky as: Soiled gym socks.
COLOR ME BADD
Old-school bona fides: Debuting in the early '90s, Color Me Badd were kind of like the New Kids on the Block's older, slightly skeevy brothers with tents in their pants and eyes on your sister. Adding that extra "D" in "Badd" let everyone know they were not to be messed with. But then grunge hit, and a bunch of scruffy longhairs from Seattle who looked like they worked at Jiffy Lube sent pretty boys like this back to day jobs at places like, well, Jiffy Lube.
Key lyric: "Let me take off all your clothes / Disconnect the phone so nobody knows, yeah / Let me light a candle so we can make it better / Makin' love until we drown, dig." — "I Wanna Sex You Up."
As funky as: Expired dairy products.
Contact reporter Jason Bracelin at jbracelin@ reviewjournal.com or 702-383-0476.
Preview
Justin Timberlake and Friends Old School Jam
8 p.m. Saturday
Planet Hollywood Theatre for the Performing Arts, 3667 Las Vegas Blvd. South
$95.24-$476.19 (785-5055)