EDC 2018 moves to May, offers camping, traffic solutions
September 6, 2017 - 9:27 am
Updated September 6, 2017 - 6:15 pm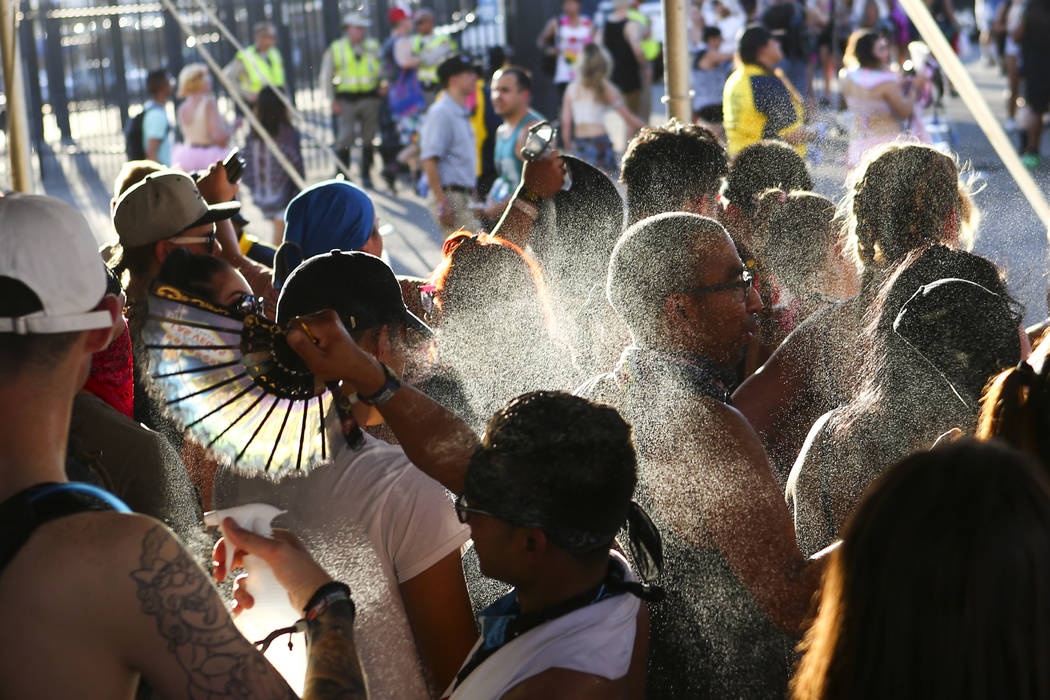 Expect all those fuzzy boots to be a little less sweaty: After a sweltering 2017 edition, the Electric Daisy Carnival will attempt to beat the heat next year by moving the event up a full month.
Scheduled for May 18-20 at the Las Vegas Motor Speedway, the dusk-'til-dawn electronic dance music destination fest should benefit from cooler weather this go-round, which is welcome news for the more than 400,000 fans expected at EDC 2018.
Heat was believed to be a factor in the death of a California man, Michael Morse, at this year's EDC, which took place June 16-18.
Morse, 34, was pronounced dead early Saturday morning, June 17, after attending the previous night's show, where temperatures hit a high of 106 degrees, according to Accuweather.com.
In a text to the Las Vegas Review-Journal, Morse's widow, Jennifer Marshall, said that she was told by the Clark County coroner's office that Morse had a body temperature of 109 degrees at the time of his death.
A potential break from the heat won't be the only new development for EDC 2018.
For the first time in the event's history, EDC will offer a camping program at the speedway.
Among the options for festivalgoers will be renting air-conditioned tents or either renting or bringing their own RV.
Ideally, camping options would help alleviate the traffic concerns of years past.
To this end, EDC is also handing over its shuttle program to an independent team that works some of the nation's largest music and sporting events.
Moreover, a construction project on Interstate 15 should be completed by EDC 2018, creating three traffic lanes and a pull-off area aimed at aiding the flow of cars.
Tickets for EDC 2018 go on sale at noon Sept. 28 at www.edclasvegas.com.
Early Owl three-day general admission passes start at $325 while VIP three-day passes start at $699.
See more from EDC here.