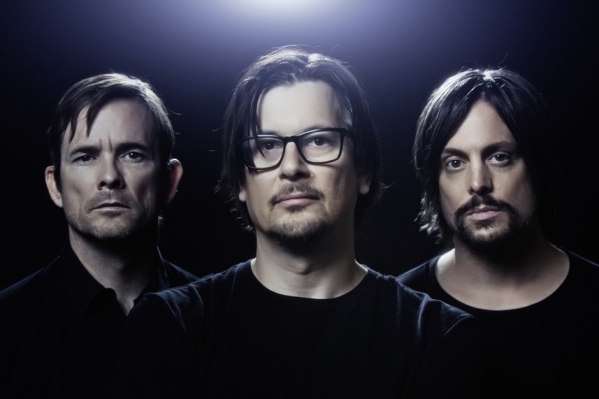 How's that old truism go: A failure is someone who stops trying? By that definition at least, when Failure called it quits back in 1997, it appeared as though the Los Angeles band had unfortunately picked a handle that fit. The only real shortcoming here, though, was in dashing the expectation of the faithful who were faced with the prospect of plodding ahead without any more majestic music from these maestros.
Luckily, the widely heralded act reconvened last year, playing its first show in more than 15 years at the El Rey Theatre, which led to some dates with its esteemed acolytes in Tool, whose frontman effusively praised the act for its prized contributions.
"Failure has been a huge inspiration to me," said Maynard James Keenan in an interview with ArtistDirect. "They say, 'Amateurs borrow and professionals steal.' Well, over the years, this pro has robbed these poor saps blind. Biting their style has become second nature. But please don't tell them that …"
The shows produced "Tree of Stars," a live EP, that was followed by a subsequent trip into the studio in which the threesome — Ken Andrews, Gregg Edwards and Kellii Scott — recorded a new album, the eagerly anticipated follow-up to 1996's "Fantastic Planet."
The resulting record, "The Heart Is a Monster," is absolutely riveting and well worth the wait. A heady, exhilarating extension of everything that made the music of Failure so fulfilling in the first place, "Monster" sizzles with sprawling, atmospheric guitars lines that conjure certified moments of celestialized goodness. Finally getting to see the band live again and experiencing these new songs live should be otherworldly.
Read more from Dave Herrera at reviewjournal.com. Contact him at dherrera@reviewjournal.com.
Like Neon Las Vegas on Facebook: