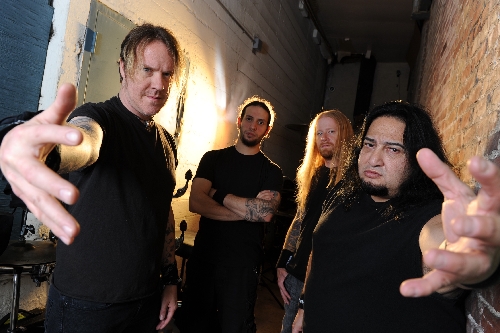 Initially merging brutish death metal with harsh industrial programming and "Blade Runner"-esque sci-fi tropes, Fear Factory has long supplied the terse, blood-freezing soundtrack to any and all man vs. machine fears.
After brightening their sound a bit with more radio-worthy melodies a decade ago, the band has since gone feral, issuing one of their fiercest discs yet in this year's "The Industrialist," which sees Fear Factory in full-on attack mode with speed-of-sound cyber thrash as unrelenting as the mechanized killing machines that populate a number of their tunes.
Contact reporter Jason Bracelin at jbracelin@ reviewjournal.com or 702-383-0476.
Preview
Fear Factory
6 p.m. Sunday
Cheyenne Saloon, 3101 N. Rancho Drive
$25 in advance, $30 day of show (645-4139)