Fleetwood Mac carries on without Lindsey Buckingham
Updated November 30, 2018 - 1:33 pm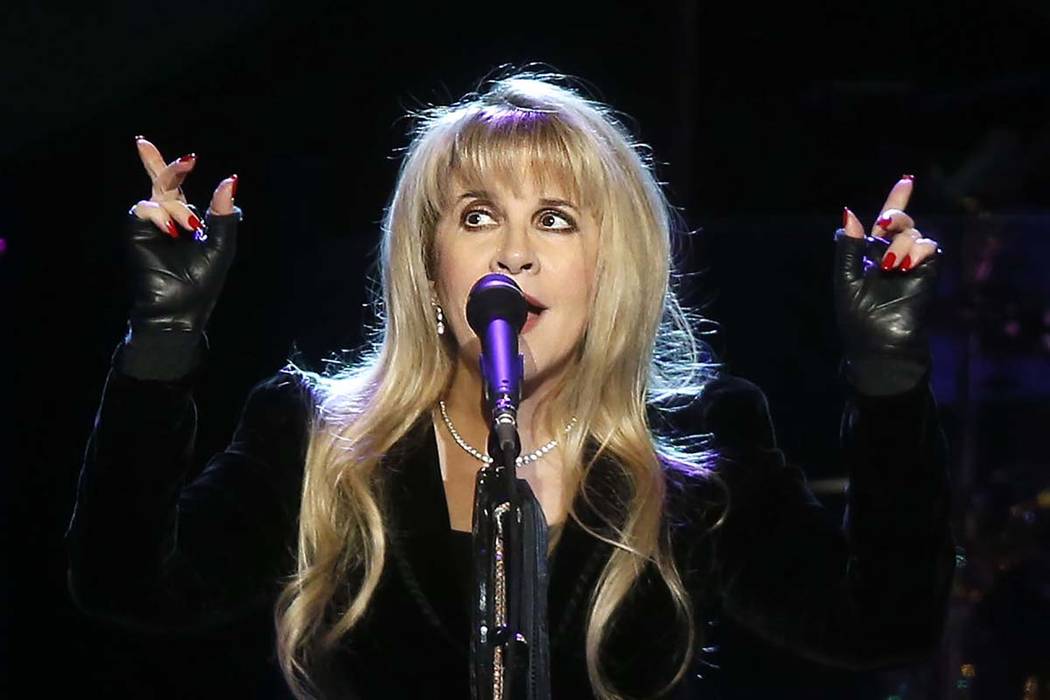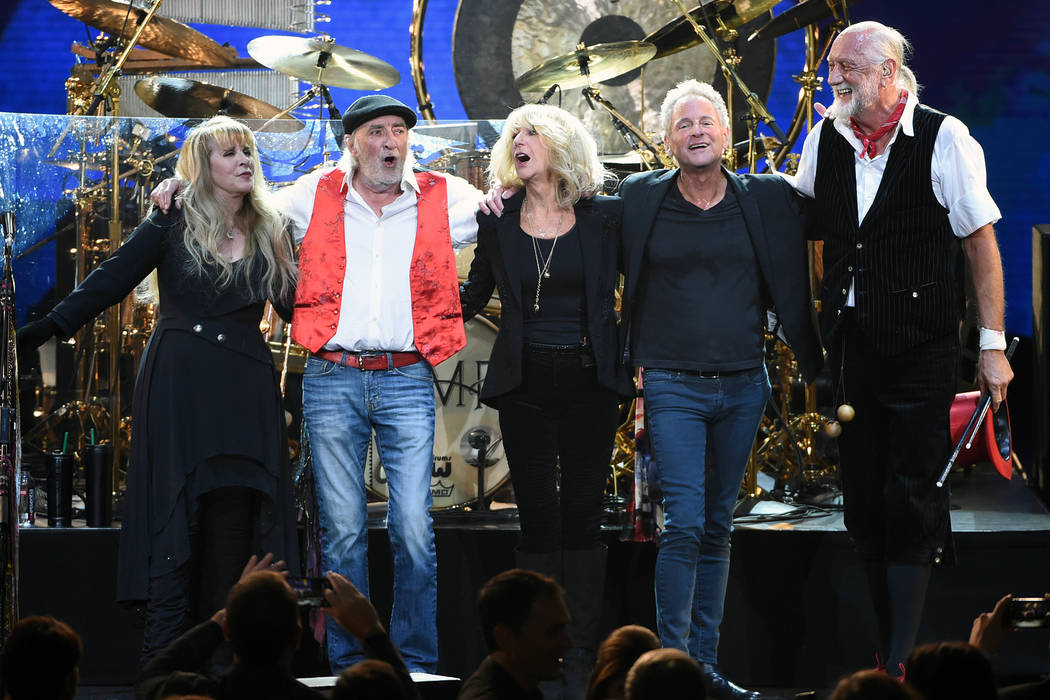 "The Chain" has been broken.
After decades of well-publicized, cats-vs.-dogs-style tumult, Rock and Roll Hall of Famers Fleetwood Mac fired singer-guitarist Lindsey Buckingham in April.
The split has not been amicable, with Buckingham recently suing his former bandmates alleging breach of oral contract, among other things.
Buckingham told Rolling Stone that Fleetwood Mac singer Stevie Nicks gave the band an ultimatum: Either she or Buckingham had to go.
This isn't the first time that Fleetwood Mac has carried on without Buckingham, who left the band in 1987 before officially returning a decade later.
But as the group hits the road for the first time without Buckingham in more than 20 years, what does his departure really mean for Fleetwood Mac? Let's break it down.
What Fleetwood Mac has lost:
The man behind the group's commercial renaissance.
Buckingham wasn't an original member, but when he joined the group in 1974 — insisting that he bring his girlfriend and musical partner Stevie Nicks with him — it helped complete Fleetwood Mac's long-gestating transition from dirt-beneath-the-fingernails blues-rockers into hook-heavy hit-makers.
The dividends were immediate.
"Fleetwood Mac," Buckingham and Nicks' first record with the group and the band's 10th overall, was far and away its most successful up to that point, earning Fleetwood Mac its first No. 1 album and setting the stage for an even bigger follow-up, 1977's "Rumours," one of the best-selling releases of all time.
Buckingham and Nicks were responsible for a slew of the band's signature tunes during that time: "Rhiannon," "Landslide," "Go Your Own Way," "Dreams," "Gold Dust Woman."
But Buckingham is more than a Midas touch songwriter, he's also an underrated guitar great.
It's easy to overlook Buckingham's playing because he caters to the song and generally eschews fretboard peacockery.
But performing live, Buckingham's formidable chops become more readily apparent. He is an ace finger-picker with a commanding musical presence onstage.
When Fleetwood Mac played the MGM Grand Garden Arena during New Year's Eve weekend 2013, Buckingham clawed at his instrument like a cat working over a scratching post.
He and Nicks seemed to have rekindled a friendly rapport, with Nicks recalling the early days of their romance in the '60s San Francisco rock scene.
"I found him to be sexy and so nice and so very, very talented," she said.
One of the highlights of the night was Nicks and Buckingham performing the latter's "Say Goodbye."
"Now I finally found my way / Now I know just what to do / Once you said goodbye to me / Now I say goodbye to you," Buckingham wrote in the song, his words passionate.
And prescient.
What Fleetwood Mac has gained:
A lungful of creative fresh air.
Sure, Buckingham's ego may be bruised, but how's this for a salve: Fleetwood Mac recruited not one but two guitarists to replace him.
Mike Campbell, formerly of Tom Petty and the Heartbreakers, and Crowded House frontman Neil Finn have joined the band on the road.
Campbell's impact has been particularly palpable: He sings "Oh Well," and the band has been encoring with a cover of Petty's "Free Fallin'."
Sure, creative tension, which Fleetwood Mac obviously attempted to eliminate by canning Buckingham, can be a good thing, and some of the greatest bands of all time have been subject to serious artistic infighting, namely, the Beatles and L.A. Guns.
But the fact is, Fleetwood Mac is a touring act these days, having not put out a new studio album in 15 years.
There's not much use for creative friction if, you know, you're not creating.
Besides, with Campbell and Finn in the lineup, old tunes take on a new dimension.
Yeah, yesterday's gone. But not forgotten.
Contact Jason Bracelin at jbracelin@reviewjournal.com or 702-383-0476. Follow @JasonBracelin on Twitter.
Preview
Who: Fleetwood Mac
When: 8 p.m. Friday
Where: T-Mobile Arena, 3780 Las Vegas Blvd. South
Tickets: $69.50-$229.50 (702-692-1600)