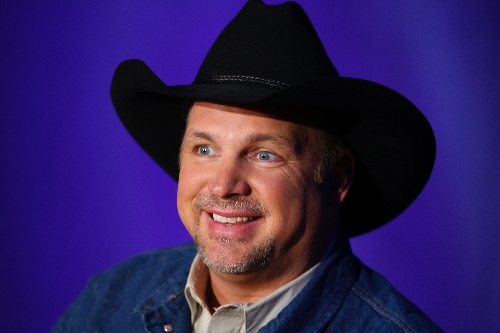 Garth Brooks and The Band Perry share a manager, and both of them are playing separate venues on the Strip this weekend. But the young country act knows its place is in the audience when it comes to the modern-country icon.
"It was probably one of my favorite shows I've ever seen," Neil Perry says. "Two hours of just, a story."
Perry liked the way Brooks "goes through the evolution of his music and what really influenced him in the beginning. It was a great kind of way to see his mentality on music and how he kind of thinks about music."
When Brooks first unpacked his acoustic guitar on an otherwise bare stage at Wynn Las Vegas, the show was more about fan interaction. The long-missing star, sidelined from Nashville to be a devoted dad in Oklahoma, fielded requests and bantered from the stage.
A year later, it had tightened into a generational biography of how, much as in the Perry household, classic rock and classic country influences gave birth to a new 1990s hybrid. Brooks is as apt to play songs by Bob Seger, James Taylor and Billy Joel as he is his own.
Contact reporter Mike Weatherford at mweatherford@ reviewjournal.com or 702-383-0288.
Preview
Garth Brooks
7:30 and 10:30 p.m. today-Saturday
Wynn Las Vegas, 3131 Las Vegas Blvd. South
$253 (770-7469)