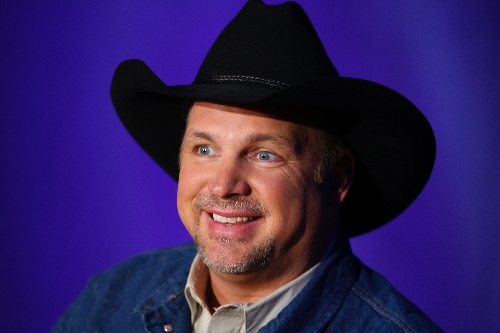 For three years at Wynn Las Vegas, Garth Brooks has sung the songs and the virtues of George Strait, Bob Seger and James Taylor.
Last weekend at the Country Music Hall of Fame inductions, all three singers returned the favor.
Brooks' induction came soon after the news that he would cap his run of monthly solo acoustic concerts at the Wynn. The four shows today and Saturday are the second-to-last chance to see him at Wynn, before he ends the gig Nov. 16 and 17.
The Wynn shows were an open-ended arrangement set up to last as many as five years, until the singer's three daughters graduated from high school.
The youngest is now a junior, but Brooks may be using the extra time to work on a full-blown comeback. A recent interview with The Associated Press included a call to Nashville songwriters.
"You talk about songwriters, the great ones can birth a career, but the greatest ones can bring life back into one," Brooks said. "So we'll be looking hard for songs just to see what the future might hold for us."
Contact reporter Mike Weatherford at mweatherford@
reviewjournal.com or 702-383-0288.
Preview
Garth Brooks
7:30 and 10:30 p.m. today and Saturday
Wynn Las Vegas, 3131 Las Vegas Blvd. South
$253 (770-7469)