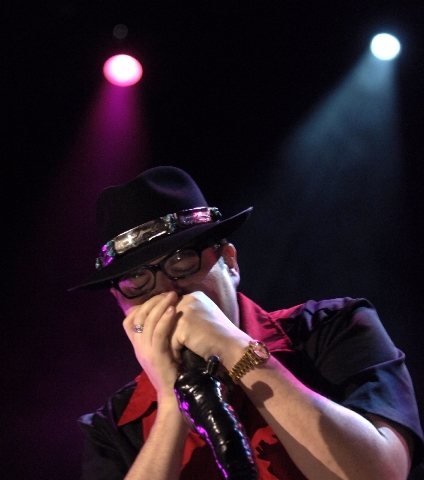 Coming up on 20 years since their commercial peak, is Blues Traveler '90s nostalgia or a timeless band that fits in any era?
Frontman John Popper would probably argue the latter. Beyond the association with a specific time of your life, even big hits such as "Run-Around" and "Hook" fit in just fine amid the Mumford & Sons and Alabama Shakes of today's roots revival.
Popper, the 46-year-old harmonica blower for the blues rockers, for years sustained interest in both the band and his own unusual life as a frequent Howard Stern radio guest. Last summer, the band marked its 10th album in 25 years with a new release, "Suzie Cracks the Whip."
Contact reporter Mike Weatherford at mweatherford@
reviewjournal.com or 702-383-0288.
Preview
Blues Traveler
8 p.m. May 17
Henderson Pavilion, 200 S. Green Valley Parkway
$15 (702-267-4849)