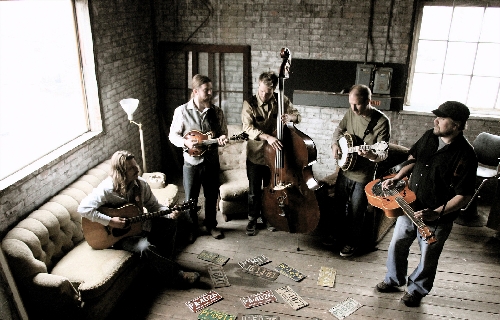 Steve Martin isn't the only guy allowed to play bluegrass on the Strip.
Michigan's Greensky Bluegrass is a string quintet with a jam band sensibility and actual songs on their album "Handguns." They let you hear half of it on their website for free, in hopes that you'll come hear the rest live on Sunday.
Oakhurst opens the 9 p.m. show at the Hard Rock Cafe Las Vegas, 3771 Las Vegas Blvd. South. Tickets are $12-$15; call 733-7625.
— By MIKE WEATHERFORD