Hawaiian show band Society of Seven ringing in new year
December 31, 2010 - 12:00 am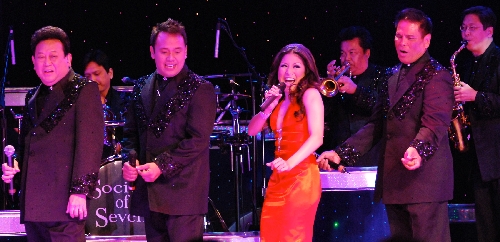 The Strip has become a young person's party on New Year's Eve. Is there no hope if you think Pitbull is a dog and 30 Seconds to Mars must be some new sci-fi movie?
Head for The Cannery, which offers an old-Vegas New Year's with the singing and comic impressions of the Hawaiian show band Society of Seven and their "American Idol" female lead, Jasmine Trias. You can do just the show or buy combos that include a buffet or dinner in Vinos or Waverly's restaurants.
Tickets start at $52.45 for the 10:30 p.m. show today at 2121 E. Craig Road. Call 507-5757.