Headliners can serve as lodestars at chock-full Electric Daisy Carnival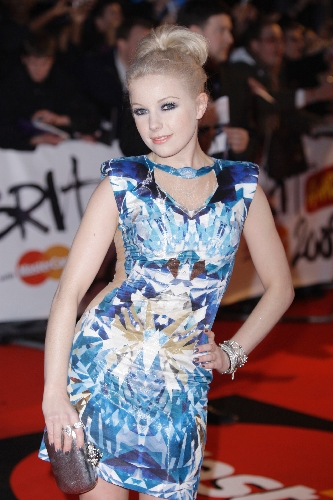 With more than 150 performers over three days, the Electric Daisy Carnival is akin to a dense forest of sound that's easy, and fun, to get lost in.
Still, it's nice to have a few bread crumbs to help you find your way through it all.
There are plenty of superstar headliners like Tiesto, David Guetta, Kaskade, Steve Aoki, Afrojack and more, but what about some other acts that you don't want to miss?
From scene forebears to raucous upstarts to chirpy pop starlets, here are a few more EDC recommendations:
RICHIE HAWTIN
Richie Hawtin was an EDC MVP last year, performing both a head-spinning Plastikman set on Friday and then returning with more cerebral yet concussive minimalist house music later in the weekend. This time, he's coming with Richie Hawtin presents Enter., a lineup of like-minded artists including Josh Wink, Dubfire, Loco Dice, Magda and more that Hawtin picked himself. Hawtin will take the stage as well and he's not to be missed, challenging the very dance music conventions that he's helped establish over the years.
BORGORE
Israeli DJ-producer Asaf Borger, who performs as Borgore, used to play drums in a death metal band. As such, his highly concussive, duck-and-cover dubstep, which he has branded "gorestep," pulses with extreme metal signatures: dark, foreboding atmosphere, an emphasis on brute force and nonstop relentlessness. If ever a mosh pit were to break out at EDC, this dude might very well be its catalyst.
CARL COX
A techno pioneer, Carl Cox has played a central role in defining the sound, performing since the mid-'80s. The British DJ is skilled at finding the soul in machine music, lending even the most hard-core dance floor workouts a measure of warmth and humanity.
DIGITALISM
A self-described "electronica garage band," Digitalism merges indie rock scruffiness with zigzagging electro synth lines and beats as outsize as monster truck tires. The German duo has earned itself plenty of Daft Punk comparisons, but that's like a metal band being mentioned in the same breath as Black Sabbath: never a bad thing.
DIESELBOY
Dieselboy (Damien Higgins) has long been one of the central figures in drum 'n' bass, a sound dominated by over-caffeinated, frenzied percussion and a subterranean bottom-end. At EDC, he'll perform with Bare, a newer face in dubstep, for a set that should register like a couple of alpha male gorillas slapping bellies in a clash of pure rhythmic chaos.
LITTLE BOOTS
Little Boots, aka Victoria Hesketh, is one of the few non-DJ performers at EDC, though the 28-year-old British singer's winsome electropop contains plenty of dance music flourishes. Still, her set should offer a breather from the whiplash beats and Richter Scale-agitating bass lines that will be ubiquitous over the weekend, tempering adrenal-gland-taxing energy levels with some effervescent pop whimsy.
DADA LIFE
On the final night of last year's EDC, Swedish electro house duo Dada Life provided a final burst of energy just before the fest's conclusion, somehow engendering an ecstatic, overblown response from a clearly fatigued crowd that had been partying hard for three days straight. Said revelers batted giant inflatable champagne bottles and bananas in the air like beach balls as these two created a jovial, playful, kidlike atmosphere that was a both a coda to and an encapsulation of all the larger-than-life kicks that EDC has to offer.
Contact reporter Jason Bracelin at jbracelin@reviewjournal.com or 702-383-0476.
Electric Daisy Carnival
Preview
Electric Daisy Carnival
7 p.m. today through Sunday
Las Vegas Motor Speedway, 7000 Las Vegas Blvd. North
$215-$500 for three-day passes (sold out)
electricdaisycarnival.com