Here are the most memorable moments of Electric Daisy Carnival 2016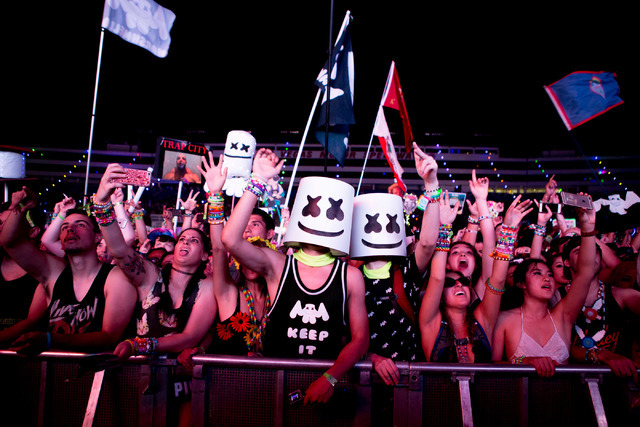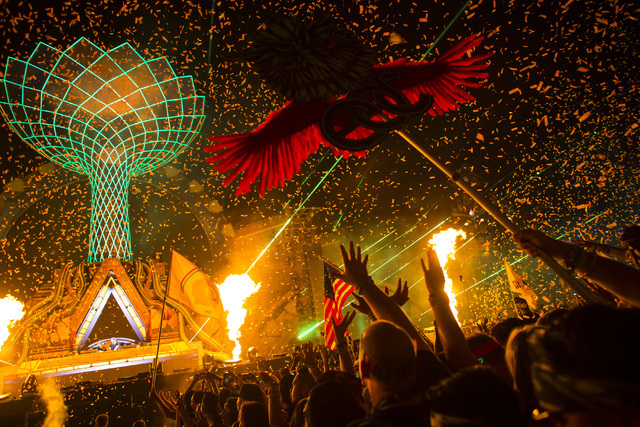 Best of EDC 2016
The 20th edition of Electric Daisy Carnival is officially in the books, and just like every year since the festival moved to Las Vegas in 2011, there was no shortage of highlights. From sundown on Friday to sunrise on Monday, these were the most memorable moments.
Legend-ary appearances: There were quite a few noteworthy cameos at EDC this year. John Legend, who joined Tiesto at Kinetic Field on Sunday for a live rendition of their track "Summer Nights," was probably the most noteworthy, next to an appearance from Soulja Boy, who came by for part of 4B's Cosmic Meadow set on Saturday, and Skrillex, who sat in on the same stage with Marshmello the following night. Dance troupe Les Twins also dropped by Basspod to dance onstage with TroyBoi on Sunday.
The hidden gems of EDC: Pasquale Rotella, founder of Insomniac and the mastermind of EDC, puts an insane amount of thought and effort into every aspect of EDC, the minutest of details that many people don't even notice — things such as printing "headliners" (as in star of the show) on attendees' wristbands, "historians" for the press and "music conductor" for the artists. The best gems, though, are the ones hidden in plain sight. Take a closer look at shots of Kinetic Field taken from a distance, for instance. Notice anything? The stage is in the shape of an owl. Then there are the hieroglyphics on the Kinetic Field columns. When deciphered, it reads: "All shapes, all colors, all beliefs, all people."
Orlando strong: There were no shortage of touching moments at the festival as people paid remembrance to victims of the recent Pulse nightclub tragedy, from one stranger stopping to share hugs and kandi with another carrying an "Orlando Strong" sign, to performers pausing to pay tribute during their sets. DJ Snake said a few words and asked everybody to raise their phones in the air, and Above & Beyond projected a rainbow flag on the video panels with the words "love wins" during "Thing Called Love."
The great Marshmello conspiracy: Skrillex protege Marshmello created conversation at the end of his pre-dawn set at Cosmic Meadow on Monday when he announced that he was finally going to remove his helmet and finally reveal his identity. Lurking beneath the lid was none other than Tiesto. Expert-level troll on Mello's part. As intrepid internet sleuths had smoked out already, the man beneath the mask is most likely Dotcom.
Surprise sets: The best sets at EDC tend to be the ones that don't appear on the schedule, the ones that you're lucky if you catch and kick yourself if you miss. While word has it that Brillz did a '90s house set at the Smirnoff House and Ookay and YDG played back-to-back on an art car, the best spur-of-the-moment set this year once again belonged to Kaskade, who played another of his famed sunrise EDC redux sets on the Sky Bridge art installation.
Hello, Adele, is that you? Adele got all kinds of love at this year's EDC, specifically, her song "Hello," which received the remix treatment from quite a few performers during their sets over the course of the weekend. To wit: Code Black dropped it during a set at the Wasteland stage, and both DJ Snake and Marshmello did the same at Kinetic Field and Cosmic Meadow on Monday morning.
VRLive headsets: The stages for the festival's most popular acts such as the Chainsmokers, Seven Lions, Above & Beyond, Zedd, Marshmello and Excision were plenty packed, so much so that getting anywhere near the stage was next to impossible. Over at Carnival Square, meanwhile, VRLive was offering demonstrations of its virtual reality headsets, which were streaming live footage from the three biggest stages, giving fans an immersive experience of seeing the sets from the stage with a 360-degree vantage point.
Under the influence: One of the most interesting aspects of the festival was talking to artists such as Flux Pavilion and Seven Lions backstage and discovering that the music that inspires them is not at all what you might think. The former takes a great amount of inspiration from Frank Zappa and the latter loves the music of Opeth.
Days of the new: Plenty of performers peppered their sets with performances of new material, from DJ Snake playing his new single, NGHTMRE and Flux Pavilion playing an unreleased track, or Zedd and Marshmello playing brand new tunes.
The Basspod fire at EDC: When we wrote up Friday night's highlights and made a quip about Basspod being on fire after Bro Safari's set — how that was only part metaphor, as you could literally feel a blast of heat like a furnace every time the pinwheel-shaped towers spewed flames — we had no idea that one of the stage's towers would actually catch fire the next night causing the stage to be down for almost an hour. Luckily, fire officials standing by contained the fire quickly and nobody was seriously injured.
Dave Herrera/Las Vegas Review-Journal
RELATED
PHOTOS: Scenes from the final night of the Electric Daisy Carnival
Love from fans, artists energizes Electric Daisy Carnival
Thousands turned away at EDC over bogus wristbands