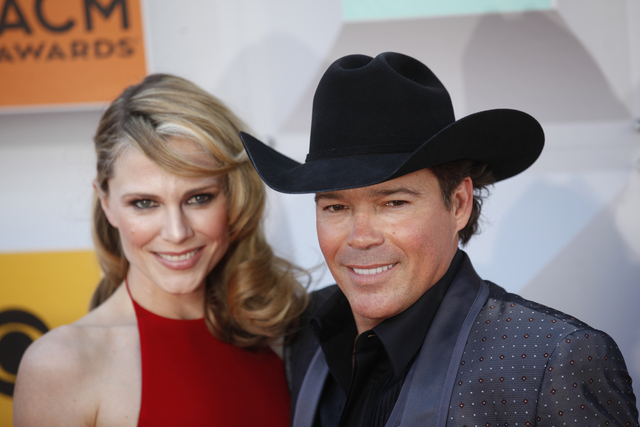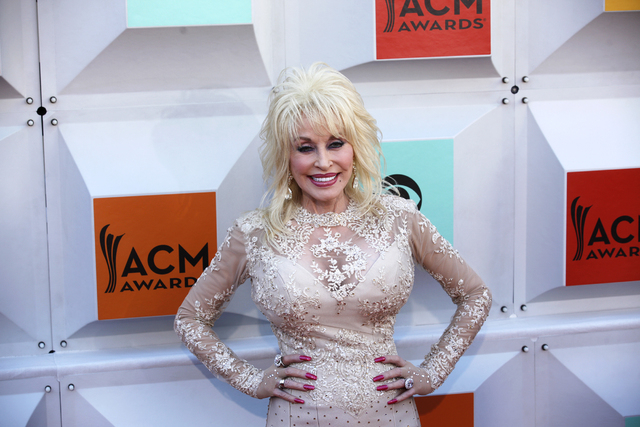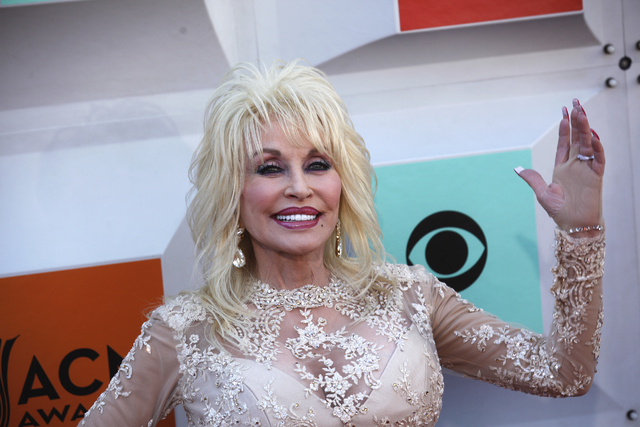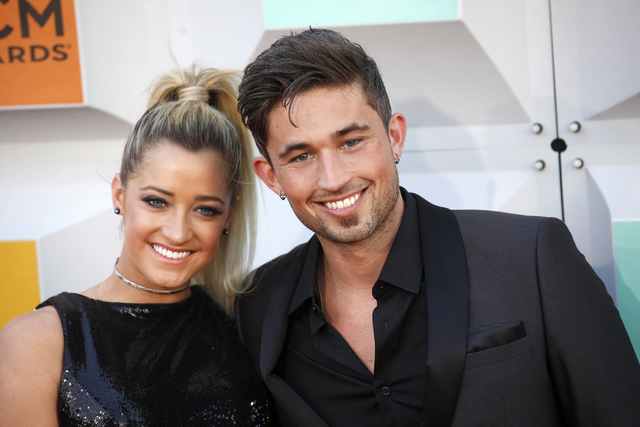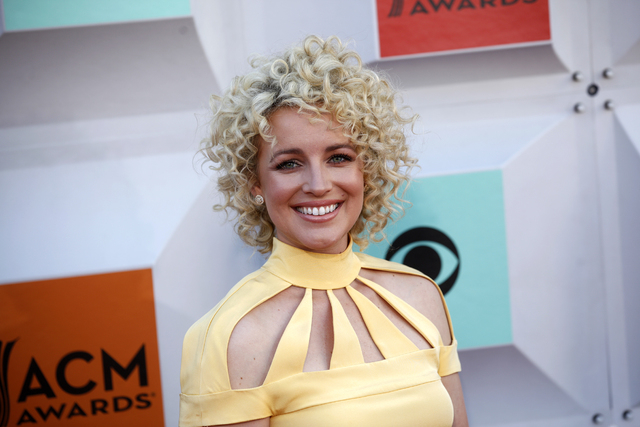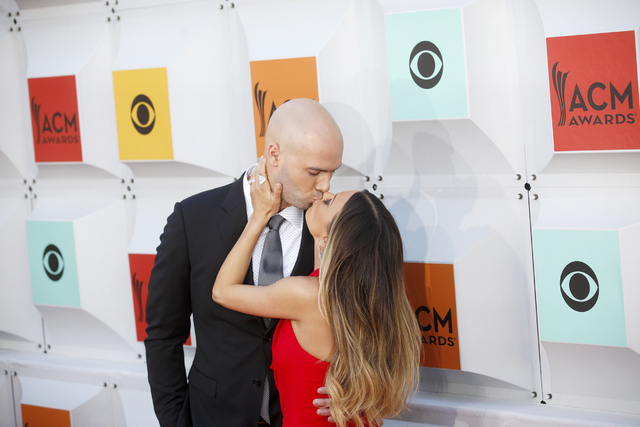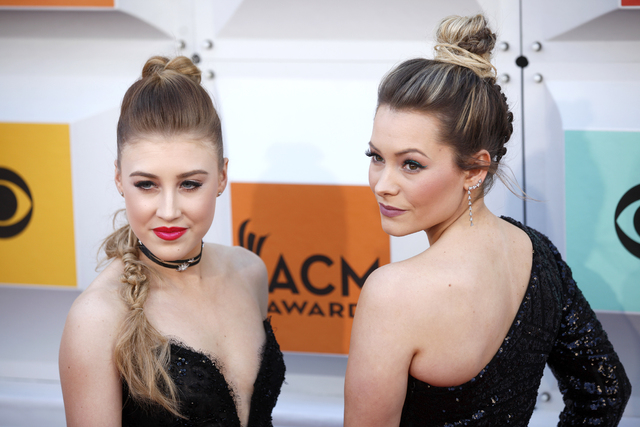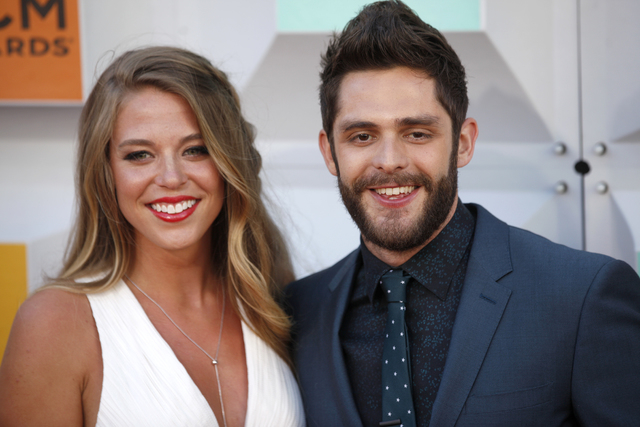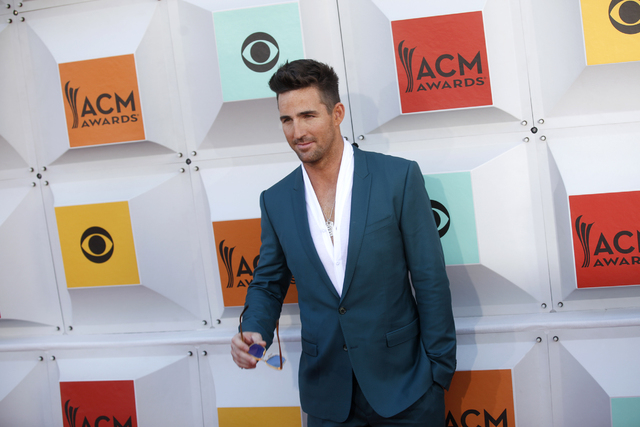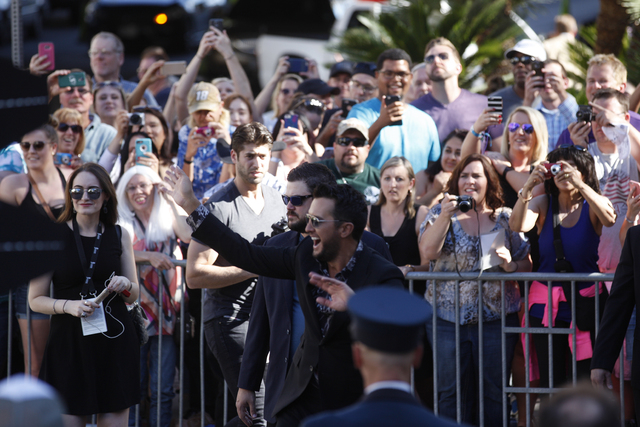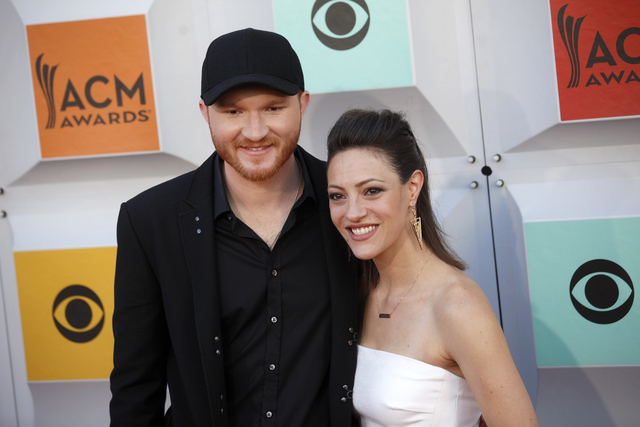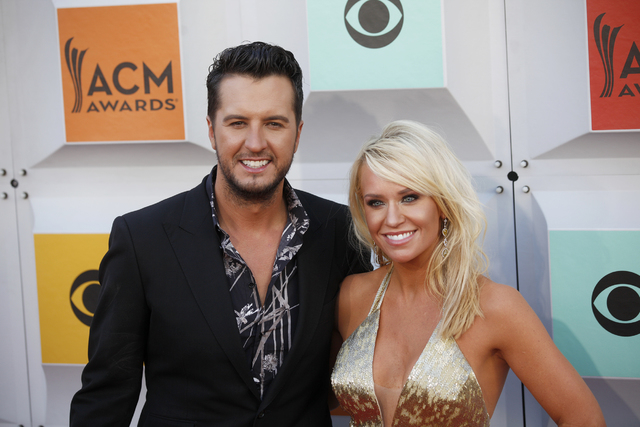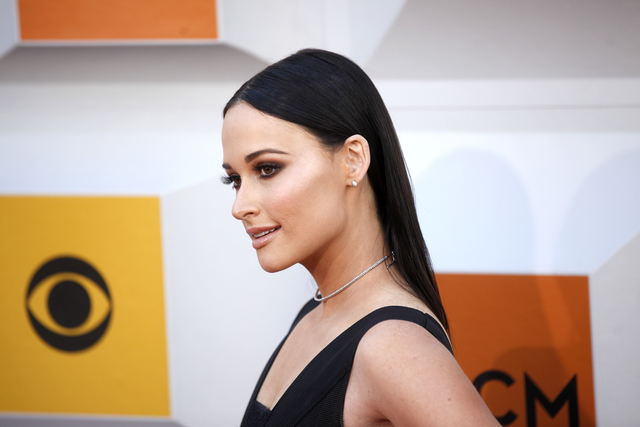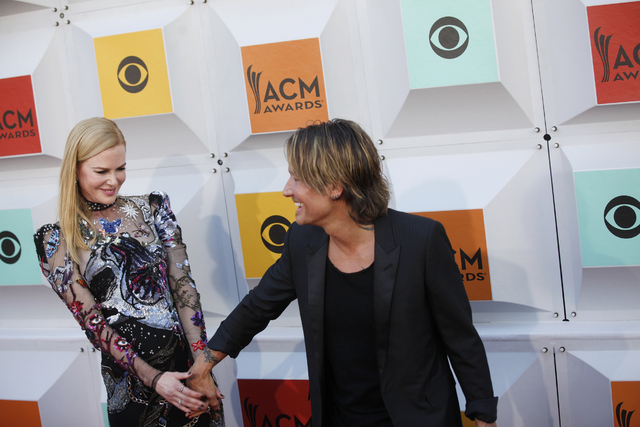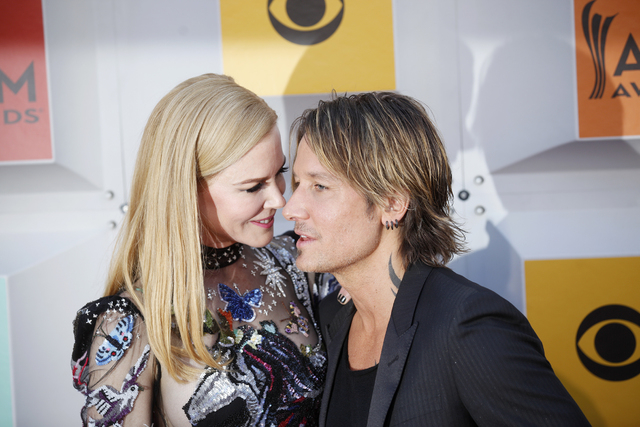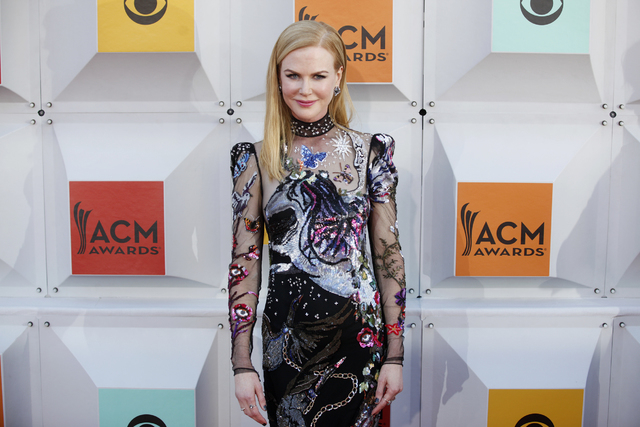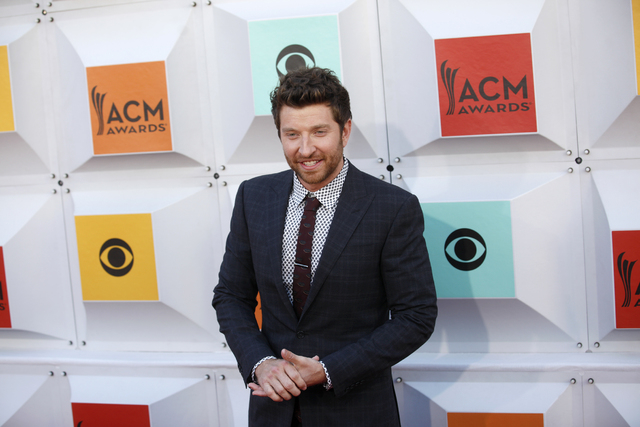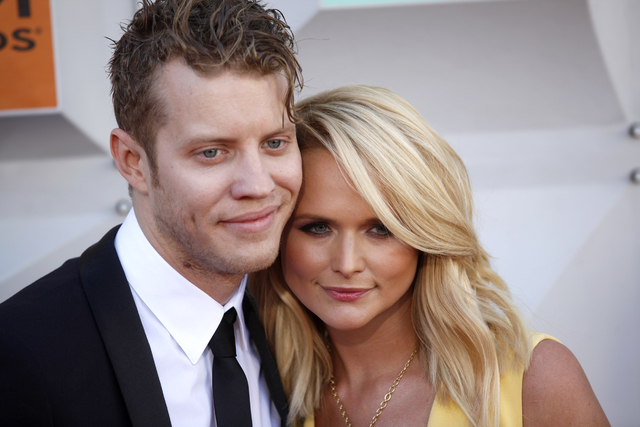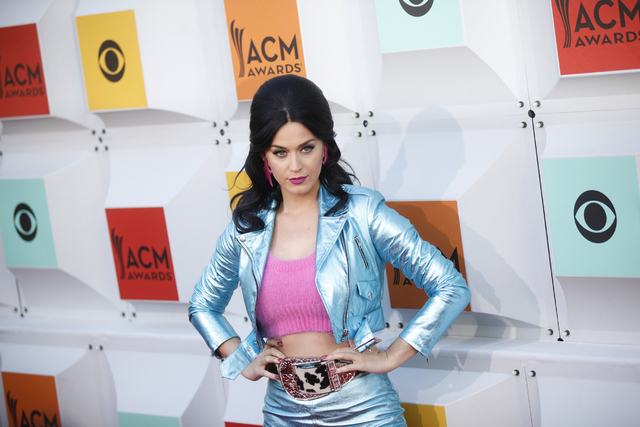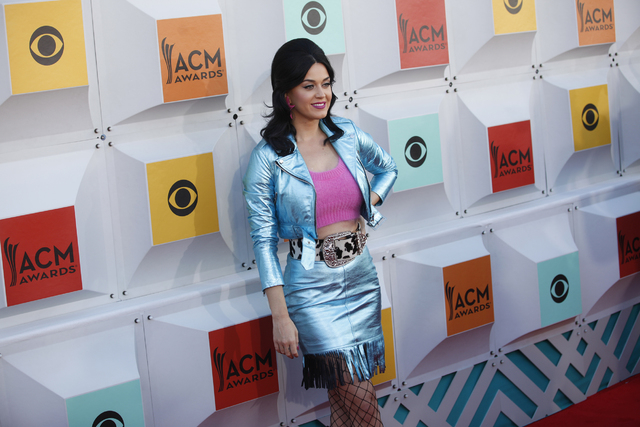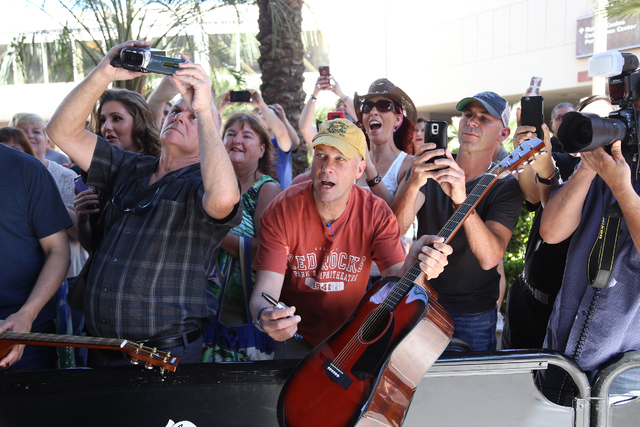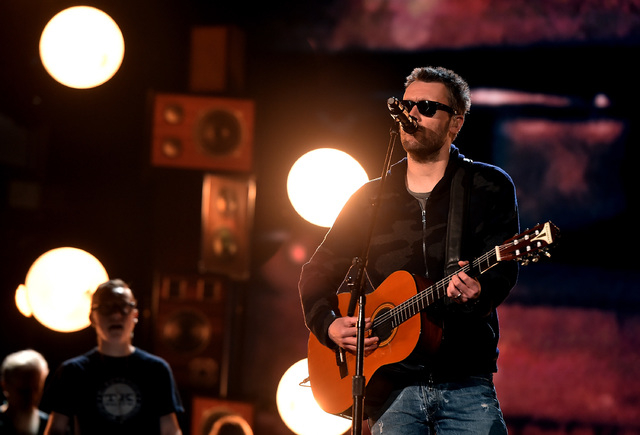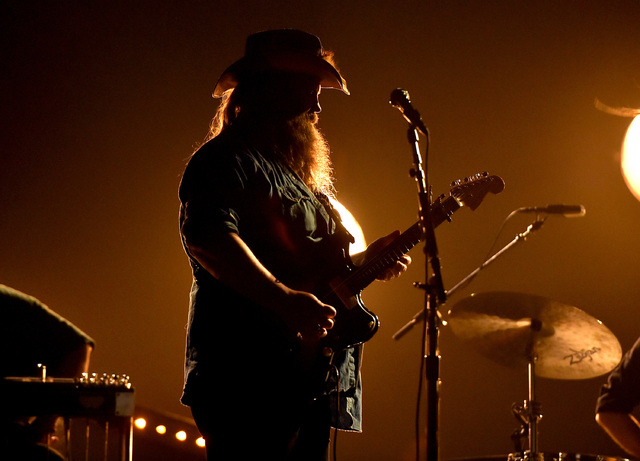 Chris Stapleton has nobody to blame for his success at the 2016 Academy of Country Music Awards but himself.
Banter at the top of the show between other icons of the same genre, like hosts Luke Bryan and Dierks Bentley, Carrie Underwood and Thomas Rhett, about who deserves the credit for his chart-topping year with the song "Nobody to Blame" came to be even funnier by the end of the show Sunday night.
The songwriter-turned-solo artist left the MGM Grand Garden arena with awards for album of the year, song of the year, male vocalist of the year and new male vocalist of the year and remained the topic of conversation throughout the evening. The venue hasn't seen a sweep like that since the last time Floyd Mayweather Jr. was in the building.
"Thank you, Chris Stapleton, for not being a group," said Kimberly Schlapman, of Little Big Town, during the band's acceptance speech for vocal group of the year. She and the crowd erupted in laughter.
There were serious moments, too.
Eric Church, winner of video of the year,paid tribute to recently deceased musicians David Bowie, Glen Frey, Lemmy Kilmister and Scott Weiland with a medley of their songs and his.
He was not the only performer to mix a little bit of country with a little bit of something else.
Kelsea Ballerini, new female vocalist of the year,was joined on stage by Nick Jonas, who briefly sang along with her after a guitar solo, and Katy Perry teamed up with Dolly Parton for what was the show's most buzzed-about performance.
Mention of the 51st-annual show's return to Las Vegas rolled off the tongues of announcers and performers throughout the evening almost as often as their names and Stapleton's.
"I'm somewhere in Las Vegas," sang Bentley, when he took a break from hosting to perform his "Somewhere on a Beach."
Last year, for the show's 50th anniversary, the academy moved the program to Dallas.
"It's great to be back in Las Vegas," Bryan exclaimed.
Jason Aldean was likely feeling pretty great, too, after learning of his entertainer of the year title. He and Stapleton took home the biggest awards of the night.
Contact Kimberly De La Cruz at kdelacruz@reviewjournal.com or 702-383-0381. Find her on Twitter: @KimberlyinLV
Full list of winners:
Entertainer of the Year Jason Aldean (WINNER) Garth Brooks Luke Bryan Miranda Lambert Eric Church
Album of the Year Chris Stapleton, Traveller (WINNER) Eric Church, Mr. Misunderstood Sam Hunt, Montevallo Thomas Rhett, Tangled Up Chris Young, I'm Comin' Over
Song of the Year "Nobody to Blame," Chris Stapleton (WINNER) "Burning House," Cam "Girl Crush," Little Big Town "Raise 'Em Up," Keith Urban feat. Eric Church "She Don't Love You," Eric Paslay
Single Record of the Year "Die a Happy Man," Thomas Rhett (WINNER) "Burning House," Cam "Buy Me a Boat," Chris Janson "Girl Crush," Little Big Town "I'm Comin' Over," Chris Young "Take Your Time," Sam Hunt
Male Vocalist of the Year Chris Stapleton (WINNER) Jason Aldean Eric Church Brett Eldredge Dierks Bentley
Female Vocalist of the Year Miranda Lambert (WINNER) Kelsea Ballerini Jana Kramer Kacey Musgraves Carrie Underwood
Vocal Duo of the Year Florida Georgia Line (WINNER) Brothers Osborne Dan + Shay Maddie + Tae Joey + Rory
Vocal Group of the Year Little Big Town (WINNER) Eli Young Band Rascal Flatts Old Dominion Zac Brown Band
New Male Vocalist of the Year Chris Stapleton (WINNER) Brett Eldredge Chris Janson Thomas Rhett Chase Rice
New Female Vocalist of the Year Kelsea Ballerini (WINNER) Cam Mickey Guyton RaeLynn
New Vocal Duo or Group of the Year Old Dominion (WINNER) A Thousand Horses Brothers Osborne Maddie & Tae Parmalee
Video of the Year "Mr. Misunderstood," Eric Church (WINNER) "Biscuits," Kacey Musgraves "Burning House," Cam "Girl Crush," Little Big Town "Riser," Dierks Bentley