HIM wears shattered heart on sleeve, wallowing in goth-and-alt-rock-influenced metal
December 18, 2014 - 12:10 pm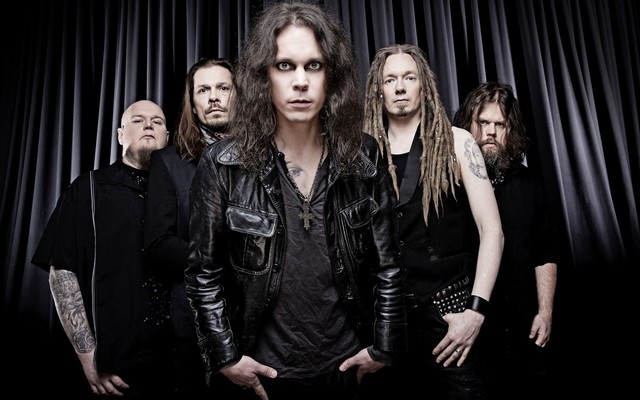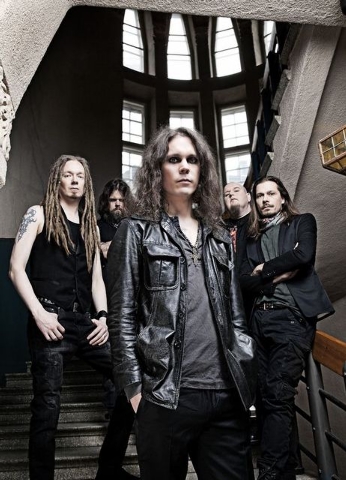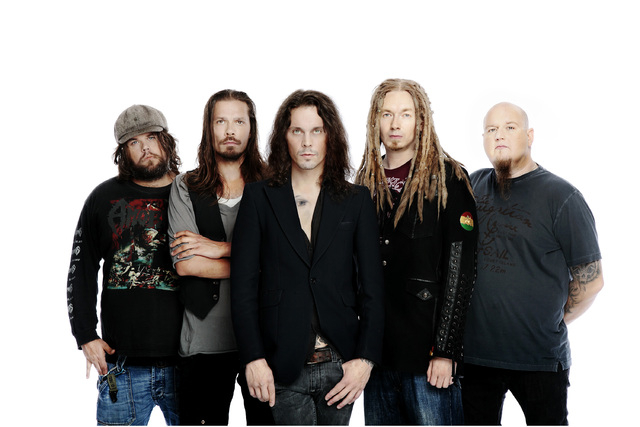 There's no crying in baseball or heavy metal.
At least that was the case back in the day.
Time was, a metal dude was not supposed to have either of two things:
1) short hair.
2) feelings.
Traditionally speaking, he was only allowed to shed a tear when someone spilled a brew on his Black Sabbath tickets or he was chopping some onions for an energy-restoring omelet after bedding your sister.
Ville Valo didn't change all that himself, but he did play his part.
The frontman of Finland's HIM isn't a straight-up metal singer, per se: HIM's dark, sensual hard rock is as indebted to moody '80s goth and melancholy alt-rock as it is any "Headbanger's Ball" veterans.
But with his romantic, often sentimental lyrics, Valo never shied away from sharing a different, frequently vulnerable side of himself, which few singers of his ilk ever dared to do publicly.
"I always thought that if you have the guts to sing about how heartbroken you are, that makes you way stronger than burning down a church, lyrically speaking," Valo says from his room at L.A.'s Sunset Marquis on a recent Monday afternoon.
In HIM, Valo favors a dramatic baritone set to hard-driving guitars, resulting in a repertoire that's visceral, emotional and carnal all at once.
He sounds kind of like a guy who should be inhabiting a castle with a bunch of scantily clad female vampires in a part of Eastern Europe where the sun seldom shines.
For an entry point into what HIM is all about, Valo cites one of the first songs the band ever played together in the early '90s, their signature, well-traveled cover of Chris Isaak's "Wicked Game."
"The song incorporates the Elvis Presley, Roy Orbison sentimentality and otherworldly melancholy, and then we wanted to spice it up, maybe because we weren't too sure we could be such a bunch of sissies," Valo says. "We needed some muscle, some meat around the bone. That's how we found our comfort zone."
Two decades later, the self-anointed "love metal" purveyors have developed a loyal cult following that's nipped at the edges of the mainstream, with the band becoming the first Finnish group to ever earn a gold record in America with the 2004 reissue of its second album, "Razorblade Romance."
"They're like horror film fans, which I am, too," Valo says of HIM devotees. "You know all of your horror films and the collections are ridiculous — nobody else appreciates them. It's just being nerdy and geeky, this secret little world that you're able to create for yourself and your friends. That's why it's still going on strong.
"For us, when we started out, it was amazing, because we were — and we still are — huge fans of bands like Type O Negative, Paradise Lost, a lot of darker rock bands that had a really cult following," he continues. "So, I had the T-shirts, I had the patches, I had all the vinyl. For me, that's the normal way to operate, to hang out in dirty, dingy rock bars and discuss the B-sides of Paradise Lost."
And so HIM has it both ways: They're a fairly big rock band but their music always feels more personal than populist.
A lot of this had to do with the sounds that Valo gravitated toward as a kid.
"I was brought up listening to Kiss and Iron Maiden, a lot of hard rock stuff, mostly from the '80s, but then, on the other hand, my parents loved Emmylou Harris, Neil Young and a lot of Finnish traditional folk singers, and usually that stuff is pretty sentimental and introspective," he says. "So it has a lot of values that are totally against what '80s rock and roll was about, like the hair metal, which was just about excess and being as brash and bold as you can be. Those two things, that light and the dark, they both were so important to me musically."
Still, Valo says that was never about consciously merging these disparate sensibilities.
"It wasn't like an intellectual process," he explains, "it was more about just going to the rehearsal place and playing, let's say a heavy rock song, and saying, 'Yeah, it's great, it's heavy, I want to bang my head, but my heart isn't beating. I'm not getting emotionally or sensually excited.' So that's when we started bringing in the drama and the more melodic aspects."
In his songs, Valo often comes across as a lovelorn fatalist, the color black incarnate.
In conversation, he's the opposite of sullen, a swift-talking, animated presence, his voice as bright as his songs are dark.
There's no disconnect between the two: Because he gives voice to the former, he's able to be the latter.
"It's catharsis, getting those demons out, taking the music seriously but not taking the pretenses of the music too seriously," Valo says. "A lot of the stuff has been done before. In our case, a lot of good musicians have led the way and showed us the opportunity of letting our hearts sing through distorted guitars and guttural 'oohs' and 'aahs.' "
Contact reporter Jason Bracelin at jbracelin@reviewjournal.com or 702-383-0476. Follow on Twitter @JasonBracelin.
Preview
HIM
7 p.m. Dec. 19
House of Blues at Mandalay Bay, 3950 Las Vegas Blvd. South
$35 (702-632-7600)