Imagine Dragons seem surprised by popularity explosion
December 4, 2014 - 2:34 pm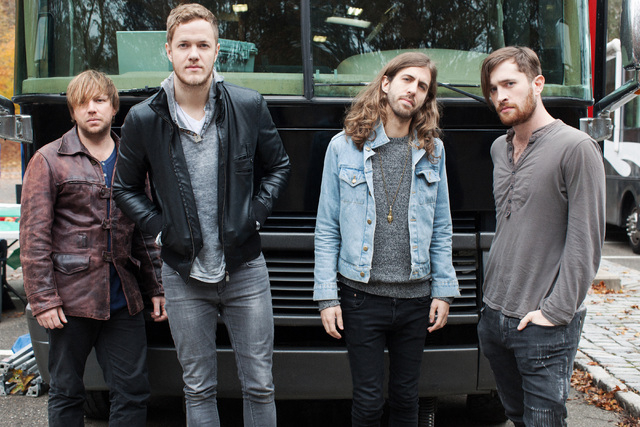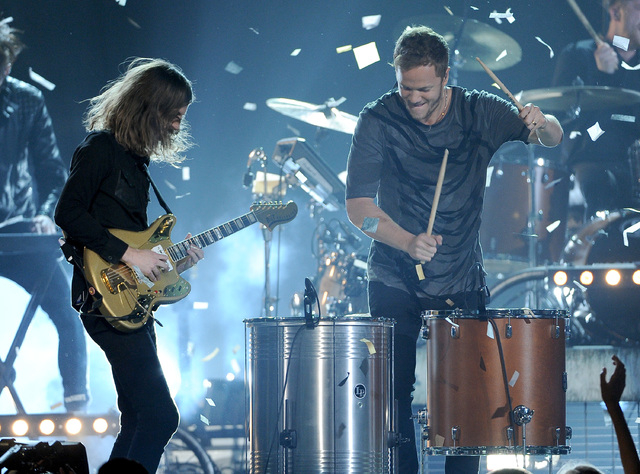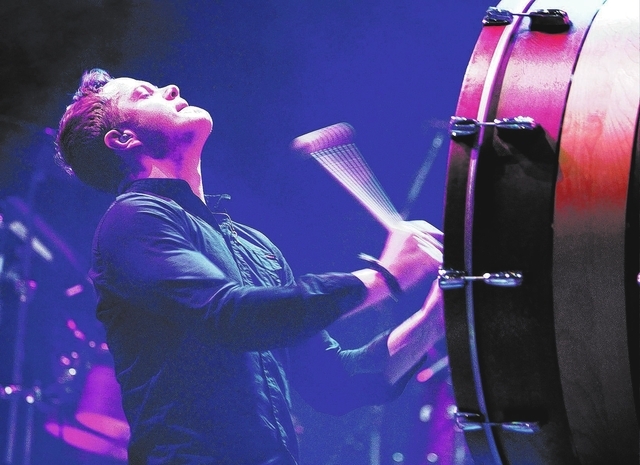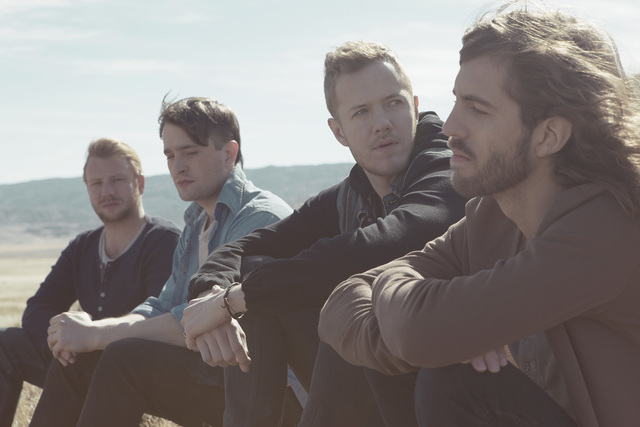 For the four dudes clustered together in a Bellagio suite on a Saturday evening in November, describing the overriding sound of their ubiquitous hits, which includes the top-selling digital rock song ever, seems like more of a challenge to them than penning said hits.
"I'm not sure exactly what it is that makes something Imagine Dragons," says singer Dan Reynolds, an energetic 27-year-old now sporting a quizzical look.
Drummer Daniel Platzman has a go at it.
"As a band, you grow, you figure things out, you know what things you want to pursue," he offers. "We're constantly evolving."
It's what direction this evolution will take that'll inform one of the most anticipated rock albums of 2015, Imagine Dragons' sophomore record, the title and release date for which have yet to be announced.
There's plenty at stake for the Vegas quartet whose 2012 debut, "Night Visions," went double platinum and spawned a bevy of hit singles highlighted by "Radioactive," which stayed atop the rock songs chart for a record-setting 23 weeks.
Theirs is a unique stardom: They can sell out arenas, but they're not the kind of instantly recognizable paparazzi targets who get mobbed as soon as they step out in public.
The band has earned success without celebrity, a rare, most likely welcome achievement for this approachable, down-to-earth bunch.
It's a true unit, their songs far more familiar than their faces — the opposite of plenty of contemporary pop stars.
But now, what's next?
The very nature of "Night Visions" leaves things open-ended: Its songs are uniformly anthemic and insistently catchy, but that's about all that unites a sprightly, mood enhancing sing-along like "On Top of the World" with a slow-simmering rocker like "Radioactive."
"I think we try to be open when we're approaching music," bassist Ben McKee says. "We're not the kind of group that decides that, 'We are this style of music.' We just kind of let ourselves go free."
So far, the band has released one single from its new album, "I Bet My Life," an earnest ode from Reynolds to his family.
It's a huge-sounding song, with verses buttressed by gospel-worthy backing vocals and a squawking sample that erupts into a stomping, hand-clapping chorus.
It sounds kind of like a stadium rock version of a Sunday sermon, sans the proselytizing.
The song has already been streamed more than 4 million times on Spotify and seems to be setting up the new record well.
"We're feeling really good about it — I mean, as good as we can feel," Reynolds says of said record. "We're always finding ways to improve it and are never quite sure. But I think compared to the last album we feel equally strong, if not a little more confident.
"We feel like we did the things that we wanted to do," he continues. "I think that the most important thing as an artist is that at least you understand your work. We're in a pretty good place right now."
A lot of this has to do with how Imagine Dragons developed their success.
Yeah, their popularity exploded during the past 24 months, but they still built things up incrementally, step by step, mindful of not getting ahead of themselves even though they fielded plenty of offers to push them into bigger and bigger rooms before they felt they were ready for that.
"We wanted to keep it organic, totally," Reynolds says. "I remember there was a point where we could have jumped from this venue size to that, but we would have been skipping those venues (in the middle) and we said, 'No, we're playing smaller venues, because we want to experience that. We want to experience that theater.' "
They got to experience those theaters, followed by arenas and amphitheaters — the majority of them filled to capacity.
So far, Imagine Dragons seem happy to be where they're at — just don't ask them where that is, exactly.
"We've been pulled in a million different directions these last few years and achieved everything we wanted to in so many ways," Reynolds says, "but also broadened our minds in a way that leaves us in a state of confusion and gratitude.
"I think we still feel like that band that looks out of the curtain expecting nobody to be there, and then we'll go look out and there's 20,000 people in an arena waiting to see us. We still don't understand that, yet. I think we're all still trying to wrap our heads around all of this."
Contact reporter Jason Bracelin at jbracelin@reviewjournal.com or 702-383-0476. Follow on Twitter @JasonBracelin.
Preview
Holiday Havoc, with Imagine Dragons
8 p.m. Dec. 11
The Joint at the Hard Rock Hotel, 4455 Paradise Road
$44.50-$200 (888-929-7849)